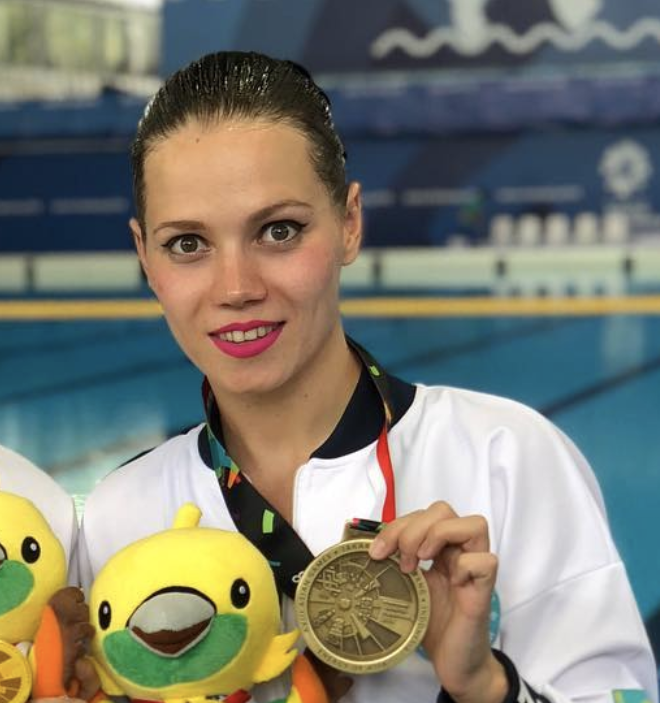 | | |
| --- | --- |
| Full Name | Alexandra Nemich |
| Nation | Kazakhstan |
| Birthdate | January 3, 1995 |
| Olympics | 2016, 2020 |
| Status | Retired (unconfirmed) |
| Social Media | Instagram |
Career Highlights
2016 and 2020 Olympian in the duet event with twin sister Yekaterina Nemich… Competed at the 2011, 2013, 2015, 2017 and 2019 FINA World Championships… Three-time bronze medalist at the Asian Games in duet (2014, 2018) and combo (2014).
2023: Did not compete internationally.
2022: Did not compete internationally.
2021: Finished 16th in duet at the Olympic Games.
2020: Did not compete internationally due to the COVID-19 pandemic and the cancellation of all meets.
2019: Placed 15th in technical and free duet at the World Championships… Also competed in three world series meets – Paris, Tokyo and Barcelona.
2018: Won bronze in duet at the Asian Games… Finished fourth in the team event there… Also competed at two world series meets in duet – Tokyo and La Mirada, Calif.
2017: Made history for Kazakhstan by qualifying to a free duet world final for the first time… Finished 12th in free duet, 12th in free combination and 13th in technical duet in Budapest… Also competed in Tokyo at the Japan Open.