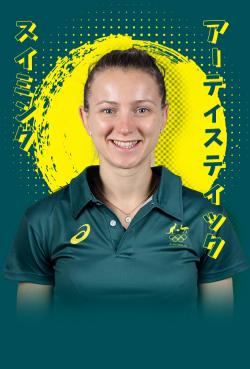 | | |
| --- | --- |
| Full Name | Amie Thompson |
| Nation | Australia |
| Birthdate | January 31, 1996 |
| Olympics | 2016, 2020 |
| Status | Retired (Aug. 2021) |
| Social Media | Instagram |
CAREER HIGHLIGHTS
2016 and 2020 Olympian… Swam at the 2015, 2017 and 2019 FINA World Championships… Served as reserve to the team at the 2011 edition.
2021: Placed ninth in team and 20th in duet at the Olympic Games… Placed 11th in free duet and 13th in technical duet in the virtual, fourth World Series leg.
2020: Selected for the Olympic duet and team…Did not compete internationally due to the COVID-19 pandemic and the cancellation of all meets.
2019: Placed 20th in technical team, 22nd in free team, and 35th in technical and free duet at the FINA World Championships…  Also competed at the Japan Open and Canada Open in the duet and team events.
2018: Did not compete internationally.
2017: Finished 18th in free team and 20th in technical team at the FINA World Championships… Also swam at the Spanish Open.
2016: Finished eighth in the team event at the Olympic Games.