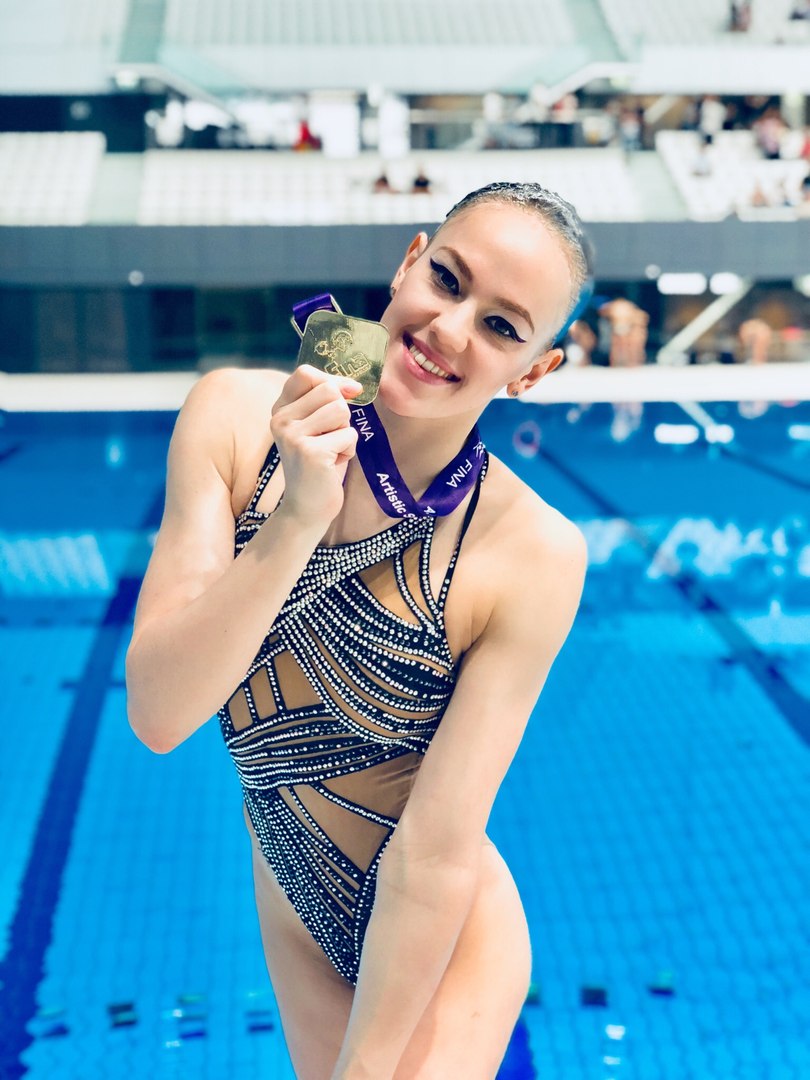 Full Name
Anastasiia Arkhipovskaia (Анастасия Архиповская

)

Nation
Russian Federation
Birthdate
December 19, 1998
Olympics
Status
Retired (Sep. 2020)
Social Media
Instagram | VK
Career Highlights
Three-time World champion (2019)…Two-time European champion (2018)…  Served as alternate at the 2017 FINA World Championships… Won gold at the 2016 Jr. European Championships and at the 2016 FINA Jr. World Championships with the team and combo…Won gold at the 2015 European Games with the junior team.
2020: Did not compete internationally due to the COVID-19 pandemic and the cancellation of all meets.
2019: Won three gold medals at the 2019 FINA World Championships in technical team, free team and free combination… Won the technical and free team events at the European Cup in St. Petersburg and helped the team qualify to the 2020 Olympics… Competed as part of the technical and free team routines all season, and won gold in both at the Russian Nationals (ASWS #3) and the Spanish Open (ASWS #8).
2018:  Earned two gold medals at the 2018 European Championships in Glasgow, Scotland in the technical and free team. Won gold in the technical and free team events at the Budapest Open… Placed first at the French Open in technical team.
2017: Saw little action internationally…  Was alternate for the team routines at the World Championships in Budapest, Hungary.
Click here for all coverage related to Anastasiia Arkhipovskaia