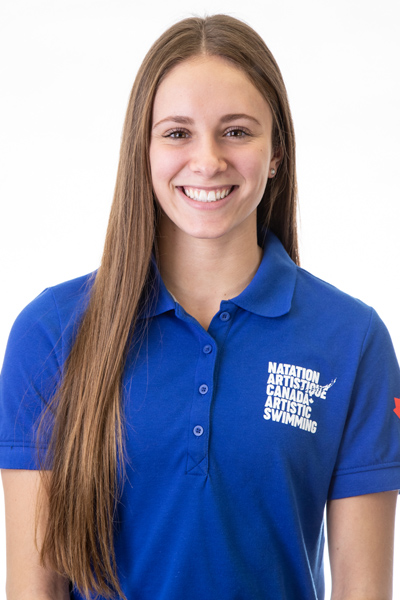 | | |
| --- | --- |
| Full Name | Audrey Joly |
| Nation | Canada |
| Birthdate | June 19, 1998 |
| Olympics | 2020 |
| Status | Retired |
| Social Media | Instagram |
Career Highlights
2020 Olympian… On the senior national team since 2018…Gold medalist at the 2019 Pan American Games… Competed at the 2019 World Championships… Swam at the 2016 Jr. World Championships.
2022: Did not compete internationally.
2021: Placed sixth in team at the Olympic Games… Competed as part of the team and highlight routines at the virtual World Series #4 and the Super Final.
2020: Did not compete internationally due to the COVID-19 pandemic and the cancellation of all meets.
2019: Won gold in team at the Pan American Games and qualified the country to the Olympics in the event…Placed fourth in highlight and sixth in technical team and free team at the FINA World Championships… Competed in four world series events – Alexandroupoli, Tokyo, Beijing, Quebec City – and the Super Final in Budapest… Helped Canada win the overall world series title.
2018: Won two bronze in technical and free team at the Canadian Open… Earned silver in free team and a bronze in technical team at the Synchro America Open….Also competed at the UANA Pan American Championships with her club Dollard Synchro.
2017: Member of the senior 'NextGen' national team..Competed in team at the Synchro America Open.