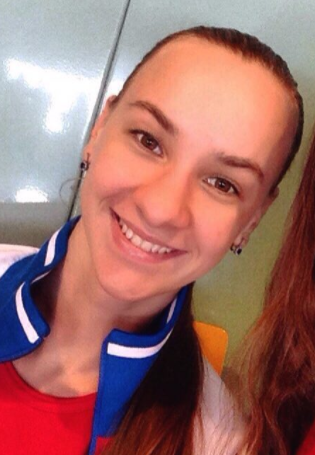 | | |
| --- | --- |
| Full Name | Daria Bayandina (Дарья Баяндина) |
| Nation | France |
| Birthdate | November 1, 1996 |
| Olympics | |
| Status | Active |
| Social Media | Instagram | VK |
Career Highlights
With the Russian Federation: Two-time world and European champion… Won two golds in 2017 in Budapest, Hungary in the technical and free team events, and in 2018 at the European Championships in the same events… Originally won gold at the 2014 Junior World Championships in duet and team, but was disqualified in 2022 with the results nullified following an anti-doping violation… Competed at the 2014 FINA World Trophy.
2022 (France): Competed in technical duet and technical team in the first World Series… Then suspended for an anti-doping violation until March 2023 for the purported use of furosemide in 2014… The results from the World Series were subsequently nullified.
2021: Did not compete.
2020: Did not compete.
2019: Did not compete internationally… Moved to Paris and on track to join French national team… Swam in technical and free duet at the N3 Ile-de-France regionals and French senior nationals as honorary routines.
2018 (Russia): Earned two gold medals at the 2018 European Championships in Glasgow, Scotland in the technical and free team. Won gold in the technical and free team events at the Budapest Open… Placed first at the French Open in technical team.
2017 (Russia): Two-time world champion in technical and free team in Budapest, Hungary.
2016 (Russia): Part of the Olympic team training squad.