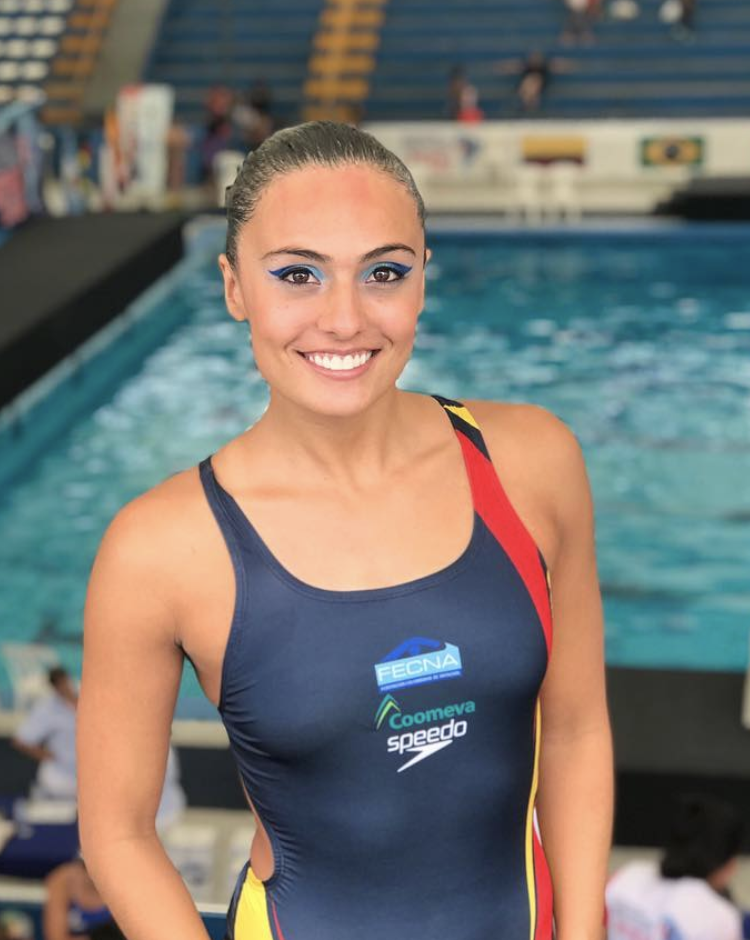 | | |
| --- | --- |
| Full Name | Estefania Álvarez Piedrahita |
| Nation | Colombia |
| Birthdate | August 25, 1994 |
| Olympics | 2016, 2020 |
| Status | Retired (Feb. 2022) |
| Social Media | Instagram |
Career Highlights
Two-time Olympian… Made history for Colombia by qualifying a duet to the Olympic Games for the first time in the country's history in 2016… Competed at the 2011, 2013, 2015, 2017 and 2019 FINA World Championships.
2021: Finished 18th in duet at the Olympic Games… Qualified to the Olympic Games in duet by placing ninth at the Qualification Tournament… Won three gold (duet, team, highlight) and a silver (free combination) at the South American Championships… Also competed in the virtual World Series leg organized by the U.S.
2020: Did not compete internationally due to the COVID-19 pandemic and the cancellation of all meets.
2019: Placed 20th in free duet and 21st in technical duet at the world championships… Finished fifth in duet and team at the Pan American Games… Also competed in three world series meets – Tokyo, Greensboro and Quebec City in both events.
2018: Had a very successful international season…Won two gold in duet and team at the South American Games…Earned five silver medals at the Central American and Caribbean Games…Won one gold (duet) and two silver (team, combo) at the South American Championships.
2017: Competed at the World Championships in Budapest…Placed 18th in technical duet and 21st in free duet… Won three gold at the Bolivarian Games in duet, team and combo.
2016:  Placed 11th at the Test Event in duet and qualified the nation to the Olympics for the first time… Finished 16th at the Olympics in Rio de Janeiro… Also competed at the Spanish Open.