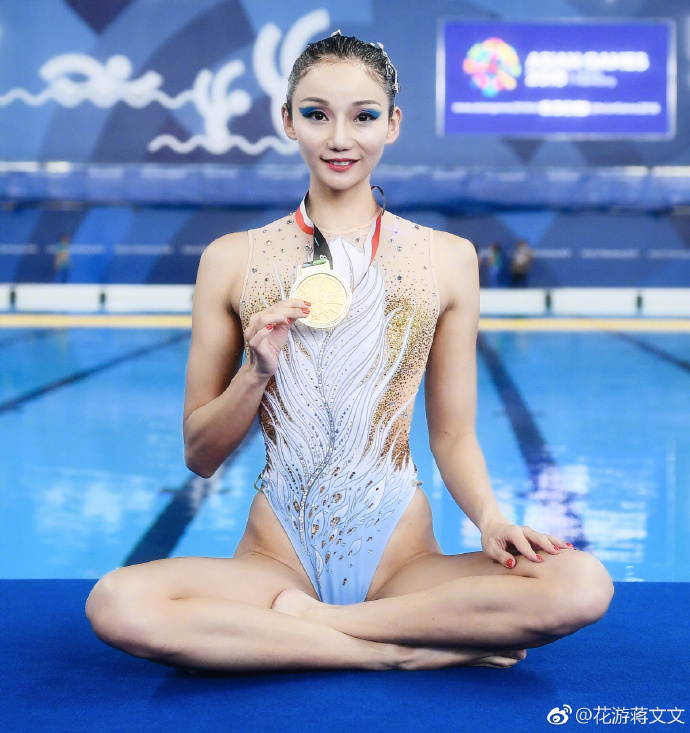 | | |
| --- | --- |
| Full Name | Jiang Wenwen (蒋文文) |
| Nation | People's Republic of China |
| Birthdate | September 25, 1986 |
| Olympics | 2008, 2012 |
| Status | Retired |
| Social Media | Weibo |
CAREER HIGHLIGHTS
Two-time Olympian… Won bronze in 2008 and silver in 2012 in the team events…Placed fourth in duet in 2008…Swims alongside twin sister Jiang Tingting…Competed in six FINA World Championships (2005, 2007, 2009, 2011, 2013, 2017)… Four-time world bronze world medalist; nine-time world silver medalist… Served as alternate to gold-medal winning combo in 2017…Six-time gold medalist at the Asian Games (2006, 2010, 2018)… Retired in 2013 and came back to training in 2015 after giving birth.
2019: Not included in senior national team roster… Only competed for the Sichuan province at the Japan Open and China Open.
2018: Won gold in duet at the Asian Games…Won gold in team at the China Open, and silver in technical duet at the French Open.
2017:  Won two silver in technical and free duet at the world championships…Served as alternate to combo which won gold at the world championship…Won gold in technical and free duet at the French Open, and silver in both at the German Open.