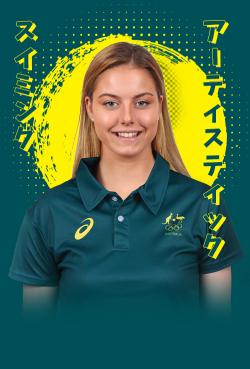 | | |
| --- | --- |
| Full Name | Kirsten Kinash |
| Nation | Australia |
| Birthdate | May 30, 1998 |
| Olympics | 2020 |
| Status | Active |
| Social Media | Instagram |
CAREER HIGHLIGHTS
2020 Olympian… On the senior team since 2017… Swam at the 2017 and 2019 FINA World Championships and the 2016 FINA Junior World Championships.
2021: Placed ninth in team at the Olympic Games.
2020: Selected for the Olympic team… Did not compete internationally due to the COVID-19 pandemic and the cancellation of all meets.
2019: Placed 20th in technical team and 22nd in free team at the FINA World Championships…  Competed at the Japan Open and the Canada Open in the team events.
2018:  Swam at the Synchro America Open in the team routines… Did not see further international action.
2017: Served as alternate to the technical team at the FINA World Championships… Was also reserve to both technical and free team routines at the Spanish Open.