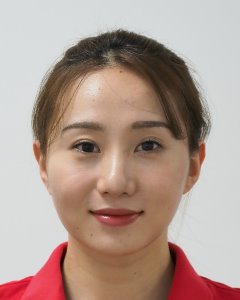 | | |
| --- | --- |
| Full Name | Liang Xinping (梁馨枰) |
| Nation | People's Republic of China |
| Birthdate | July 31, 1994 |
| Olympics | 2016 |
| Status | Active |
| Social Media | Weibo |
CAREER HIGHLIGHTS
On the senior national team since 2014…2016 Olympic silver medalist in team… Nine-time world medalist…Competed at the 2015, 2017 and 2019 FINA World Championships… Member of the free combination that won the nation's first ever world gold medal in 2017… Three-time gold medalist at the Asian Games (2014, 2018).
2021: Selected for the Olympic team.
2020: Did not compete internationally due to the COVID-19 pandemic and the cancellation of all meets.
2019: Won three silver medals in technical team, free team and free combination at the 2019 FINA World Championships… Also competed at the China Open (gold in tech and combo) and the Canada Open (gold in tech and free) with the team.
2018: Won gold in team at the Asian Games…Won gold in technical and free team at the China Open… Earned silver in the technical routine at the French Open.
2017: Made history by winning gold in combo at the world championships… Won silver in the free and technical team.