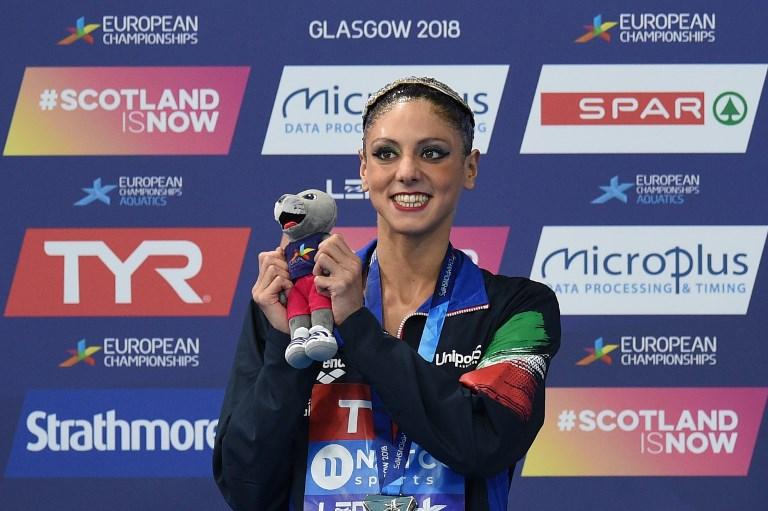 | | |
| --- | --- |
| Full Name | Linda Cerruti |
| Nation | Italy |
| Birthdate | October 7, 1993 |
| Olympics | 2016, 2020 |
| Status | Active |
| Social Media | Facebook | Twitter | Instagram |
Career Highlights
2016 and 2020 Olympian in team and duet… Has been on the senior national team since 2010… Made history for Italy as part of the highlight routine that won silver at the 2019 FINA World Championships, the nation's first-ever world medal in a team event… Competed at five World Championships (2011, 2013, 2015, 2017, 2019) and five European Championships (2010, 2012, 2014, 2016, 2018)… Has earned a total of 15 European medals overall… Won two bronze medals in the solo and duet at the 2013 Universiade.
2021: Placed fifth in team and sixth in duet at the Olympic Games… Won the Olympic Games Qualification Tournament in team and secured spot to Tokyo for the country.
2020: Did not compete internationally due to the COVID-19 pandemic and the cancellation of all meets.
2019: Won silver in highlight at the FINA World Championships, Italy's first world medal in a team event… Also placed fifth in technical duet, technical team, free team, and free combination, and sixth in technical solo, free solo and free duet in Gwangju…Competed in four FINA World Series – Paris, Alexandroupoli, Kazan, Tokyo – and the Super Final in Budapest in solo and duet.
2018:  Earned a medal in all seven events she was entered in at the European Championships for a total of two silver and five bronze…Beat Ukraine in the free solo event for the first time in nine years…Competed extensively in the solo and duet events in the FINA World Series Circuit throughout the season.
2017: Competed at the FINA World Championships where she placed sixth in all solo and duet events, fifth in technical and free team, and fourth in combo…Won two gold at the European Cup in the team events, and silver in the duet events.
2016: Placed fifth at the Olympic Games in team and sixth in duet…Won silver in free team, and bronze in free solo, technical solo, free duet, technical duet, combo and technical team at the European Championships.