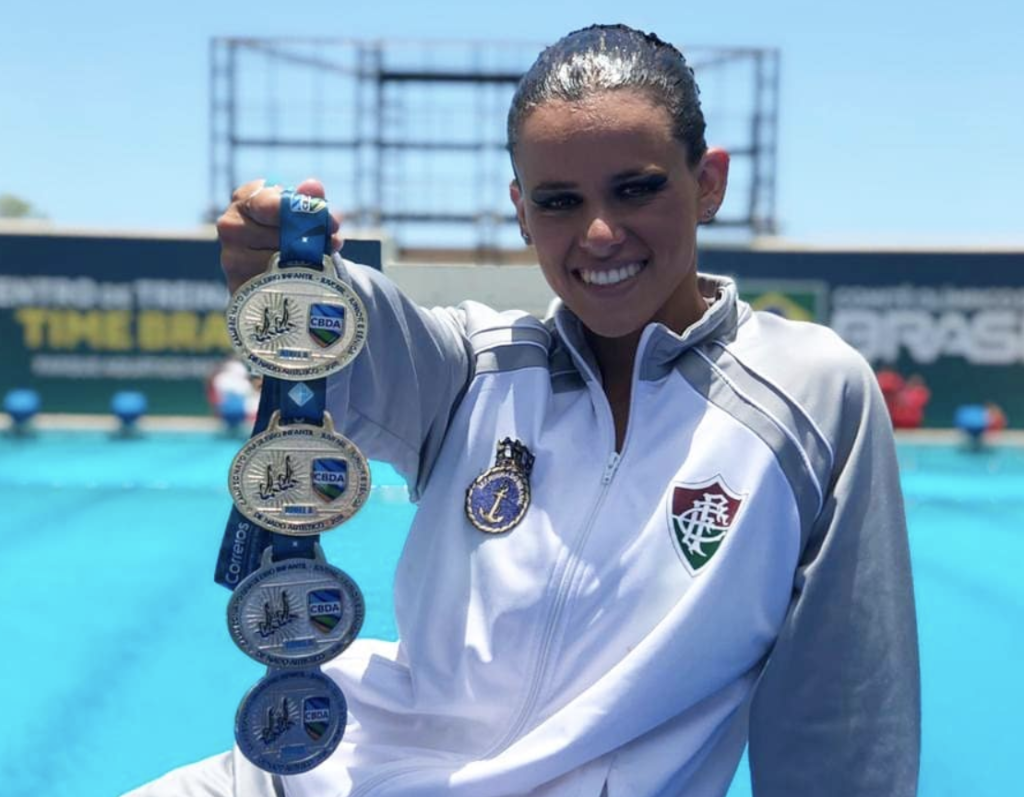 | | |
| --- | --- |
| Full Name | Maria Bruno |
| Nation | Brazil |
| Birthdate | August 28, 1992 |
| Olympics | 2016 |
| Status | Active |
| Social Media | Instagram |
Career Highlights
2016 Olympian…One of the veterans of the Brazilian team…On the senior national team since 2008…Competed at the 2009, 2011, 2013, 2015 and 2019 FINA World Championships…Won bronze in team at the 2011 Pan American Games… Placed fourth in team at the 2015 and 2019 Pan American Games… Swam at the 2008, 2010, 2012, 2014, 2016 and 2018 South American Championships.

2020: Did not compete internationally due to the COVID-19 pandemic and the cancellation of all meets.
2019: Placed fourth in team at the Pan American Games… At the world championships, finished eighth in free combination, 15th in technical team, and 16th in free team… Also swam at the French Open.
2018: Won gold in team and combo at the South American Championships…Earned silver in technical team and combo, and bronze in free team at the UANA Pan American Championships.
2017: Saw no international action as Brazil did not send a team to worlds.
2016: Competed at the 2016 Olympics… Finished sixth in team.