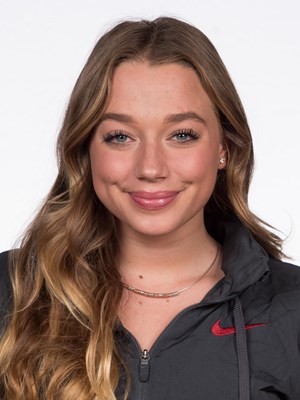 | | |
| --- | --- |
| Full Name | Nicole Goot |
| Nation | United States of America |
| Birthdate | September 14, 2002 |
| Olympics | |
| Status | Active – Stanford University |
| Social Media | Instagram |
Career Highlights
2019 bronze medalist at the Pan American Games in team… On the senior national team since 2018… Competed at the 2019 FINA World Championships… Swam at the 2017 COMEN Cup with the 13-15 national team and won bronze in duet and team… Also competed at the 2016 COMEN Cup.
2022: Did not compete internationally… Swam for Stanford University on the collegiate circuit.
2021: Ranked fourth in team at the Olympic Games Qualification Tournament… Competed in team at two World Series – U.S virtual, Canada virtual – and the Super Final… Joined the team at Stanford University in the fall.
2020: Swam at the French Open, the first and only stop of the world series for the season…Won silver in technical team… Would have won another silver in free team but the nation was disqualified after a clerical error… Did not compete internationally thereafter due to the COVID-19 pandemic and the cancellation of all meets.
2019: Won a bronze medal in team at the Pan American Games…Placed 11th in technical and free team at the World Championships…Also competed at the Synchro America Open and the Spanish Open in both team events.
2018: Member of the junior and senior national team… Placed seventh in free combination, eighth in technical team, ninth in free team, and 11th in technical duet at the FINA Jr. World Championships… Won gold in technical team, free team and free combination at the UANA Pan American Championships, and silver in technical duet… Swam at three world series competitions in the team events – China Open, Canadian Open and Synchro America Open.
Headshot by Liz Corman.