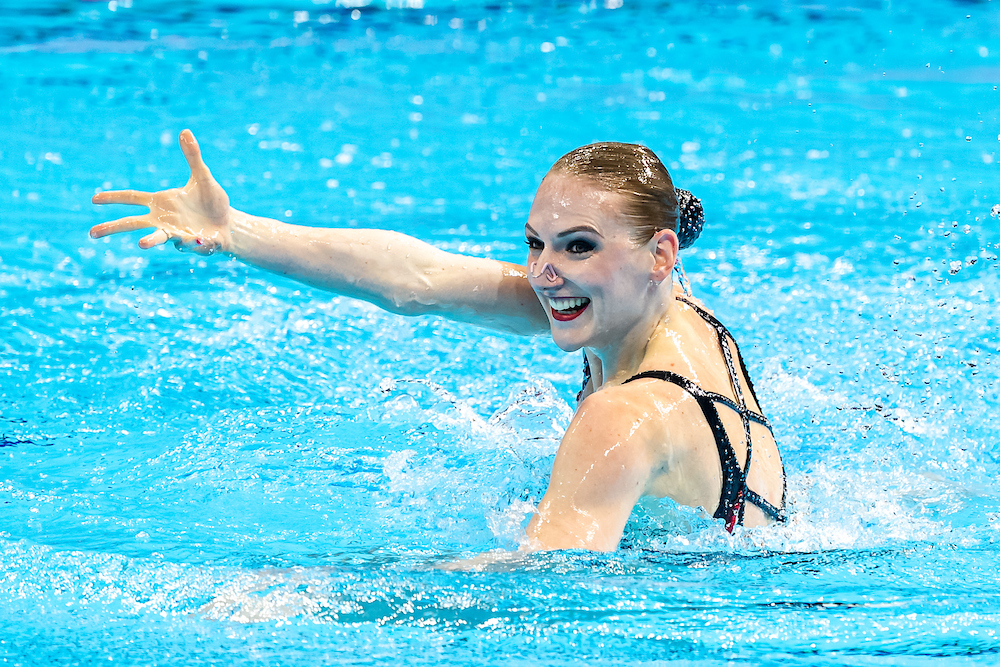 | | |
| --- | --- |
| Full Name | Svetlana Romashina (Светлана Ромашина) |
| Nation | Russian Federation |
| Birthdate | September 21, 1989 |
| Olympics | 2008, 2012, 2016, 2020 |
| Status | Retired (Feb. 2023) |
| Social Media | Instagram |
CAREER HIGHLIGHTS
Most decorated artistic swimmer in Olympic history with seven golds… 2008, 2012, 2016 and 2020 Olympic gold medalist… Was part of the Olympic duet in 2012 and 2016 with Natalia Ischenko, and in 2020 with Svetlana Kolesnichenko… 21-time World champion… Competed at the 2005, 2007, 2009, 2011, 2013, 2015 and 2019 World Championships… 13-time European champion… Performed in the solo events in 2013, 2015 and again in 2019… Took a break after the 2016 Olympics, started a family, and returned to elite for the 2019 season.
2022: Did not compete internationally after FINA banned athletes from Russia and Belarus from its competitions due to the nations' involvement in the invasion of Ukraine and the breach of the Olympic Truce.
2021: Olympic Gold medalist in the duet and team events in Tokyo… Won gold in technical duet, free duet, and technical team at the European Championships… Also swam at the third World Series stop in Kazan in technical duet and technical team.
2020: Did not compete internationally due to the COVID-19 pandemic and the cancellation of all meets.
2019: Returned to the national team after a two-year hiatus…Won three gold medals at the 2019 FINA World Championships in free solo, technical duet and free duet…Won the technical and free duet events at the European Cup in St. Petersburg and helped the duet qualify to the 2020 Olympics… Competed as part of the duet routines all season, and won gold in both at the Russian Nationals (ASWS #3) and the Japan Open (ASWS #4).
2018: Did not compete.
2017: Did not compete.
2016: Olympic gold medalist in the duet and team event in Rio de Janeiro, Brazil… Three-time European champion (technical and free duet, technical solo) in London.