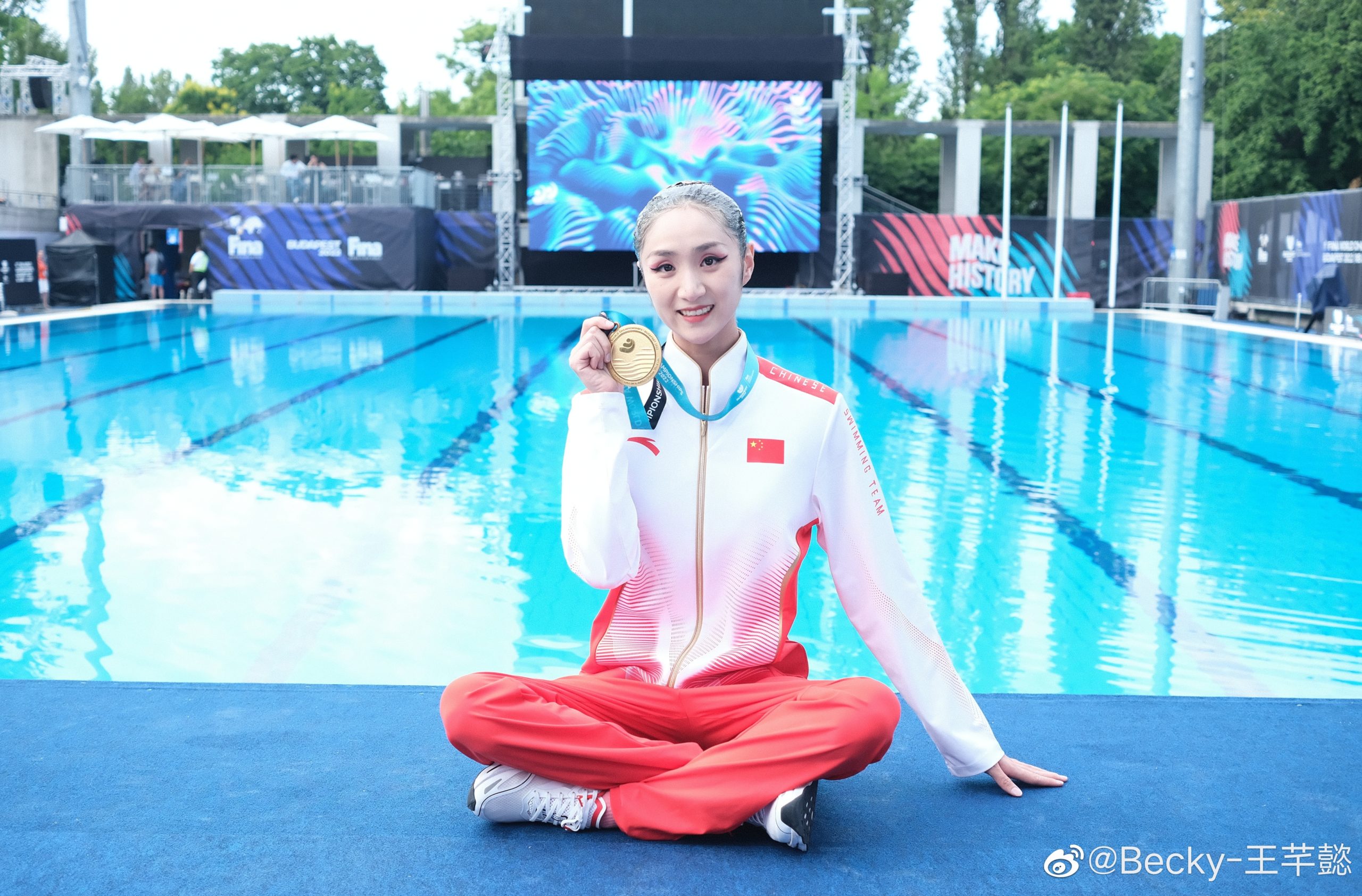 | | |
| --- | --- |
| Full Name | Wang Qianyi (王芊懿) |
| Nation | People's Republic of China |
| Birthdate | January 16, 1997 |
| Olympics | 2020 |
| Status | Active |
| Social Media | Weibo |
CAREER HIGHLIGHTS
Olympic silver medalist in 2020… Five-time World champion… Nine-time World medalist overall… Swims alongside twin sister Wang Liuyi… Competed at the 2017, 2019 and 2022 FINA World Championships… Gold medalist at the 2018 Asian Games… Represented China in duet and team at the 2014 FINA Junior World Championships and originally won two bronze medals… These became two silvers in 2022 following Russia's disqualification.
2022: Earned gold in technical duet, free duet, technical team and free team at the World Championships.
2021: Won silver in the team event at the Tokyo Olympic Games… Won a gold medal in team and a silver in duet with twin sister Wang Liuyi at the National Games of China.
2020: Did not compete internationally due to the COVID-19 pandemic and the cancellation of all meets.
2019: Won two silver medals in technical team and free combination at the 2019 FINA World Championships… Also competed at the China Open (gold in tech and combo) and Canada Open (gold in tech)… Served as alternate to the free team routine the entire season.
2018: Won gold in team at the Asian Games… Earned silver in the technical routine at the French Open… Won gold in free duet at the French Open.
2017: Made history by winning gold in combo at the world championships… Won silver in the technical team and was alternate to the free team.