Just like in 2016, Russia and Spain dominated this year's edition of the COMEN Cup held in Mealhada, Portugal. The Russian team swept all events in the 'Open' category, while Spain won gold in all 'COMEN' rankings.
The COMEN Cup has been the biggest international meet for the 13-15 age category over the last few seasons. While the nations in attendance vary from year to year, we can always expect a good show, an exciting display of talent, and some interesting shakeups in the hierarchy that happen a lot more easily here than in any other competition.
We had again this year a live video stream, but unfortunately all solo replays have been blocked due to music copyrights, so the solo recap will basically go off of scores only.
Antonina Bazlova from Russia won gold with a huge total score of 164.0801. Spain's Irene Jimeno was second (and first COMEN) with 161.6424. Jimeno already has known her fair share of success at this meet last year where she also won the COMEN category and was third overall behind Varvara Subbotina and Vasilina Khandoshka (familiar names, uh?). This season, she also competed with the juniors and won bronze in solo at the 2017 Jr. European Championships in Belgrade, Serbia. It's hard to believe she's 'only' a 2002 as she displays great poise and presence in the water already in her performances. It's going to be very exciting to see her continue to improve in the next few seasons and hopefully continue becoming the next big thing.
Below is her solo from the 2017 13-15 Spanish nationals.
Coming in third was quite unexpectedly Belarus' Vera Butsel. In prelims, she went from eighth to third thanks to her figures score. Butsel also competed at the Jr. Europeans this season, and most notably as Khandoshka's duet partner. Here, she is definitely following in her teammate's footsteps who is already breaking records left and right for the country. Overall, technique is Belarus' strength, and the nation can only continue improving internationally with this talented up-and-coming crop of juniors swimmers.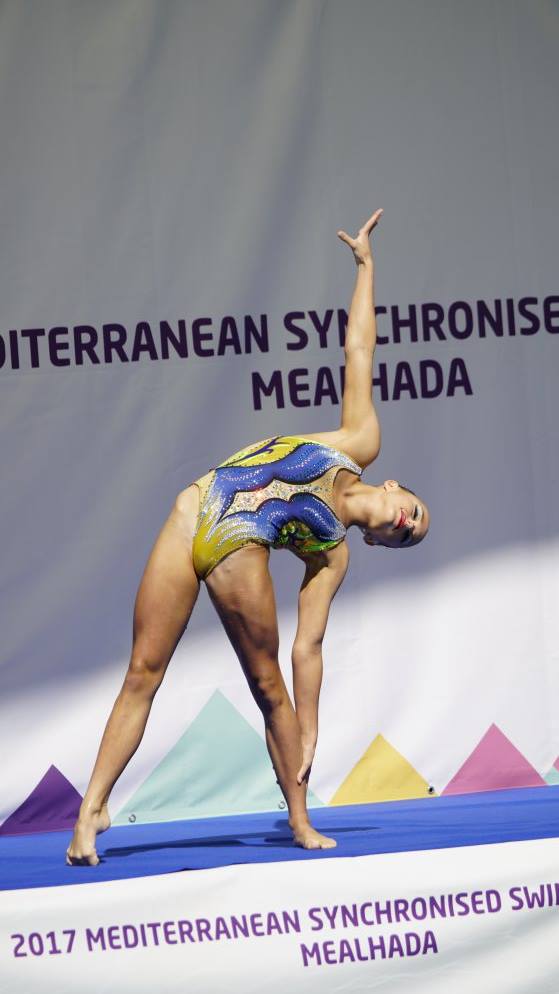 Italy's Margherita Zaghet (152.4200) and France's Leane Capdeville (151.6689) placed fourth and fifth in the Open but won silver and bronze in the COMEN rankings. Just like Butsel, Capdeville benefited from a great boost after figures, where she placed 17th and fifth in the informal 'no-Russians' category.
Tali Ostrovsky from Israel also displayed awesome results here, and she's basically been killing it all over this year. Ostrovsky just competed at Worlds with the senior team, was part of the junior duet in Belgrade, and now closed off her season as a soloist at the COMEN Cup. She finished sixth overall and fourth in the COMEN rankings with 149.9268, and beat the likes of Greece, Canada and the U.S. Despite a busy season, she was also able to improve on her score by gaining more than three points since her first outing at the MUFE French Open in March.
In the duet competition, Russia used the routine that was swam at the 2016 Jr. World Championships, and easily won the competition with a total score of 163.2624, three scores above the silver medalists. Spain's Jimeno was once again paired with Iris Tio just like at the Jr. Euros, and they were just as successful here winning silver Open and gold COMEN with 160.5202. They were also swimming an older routine that was originally unveiled by Ona Carbonell and Paula Klamburg in 2015.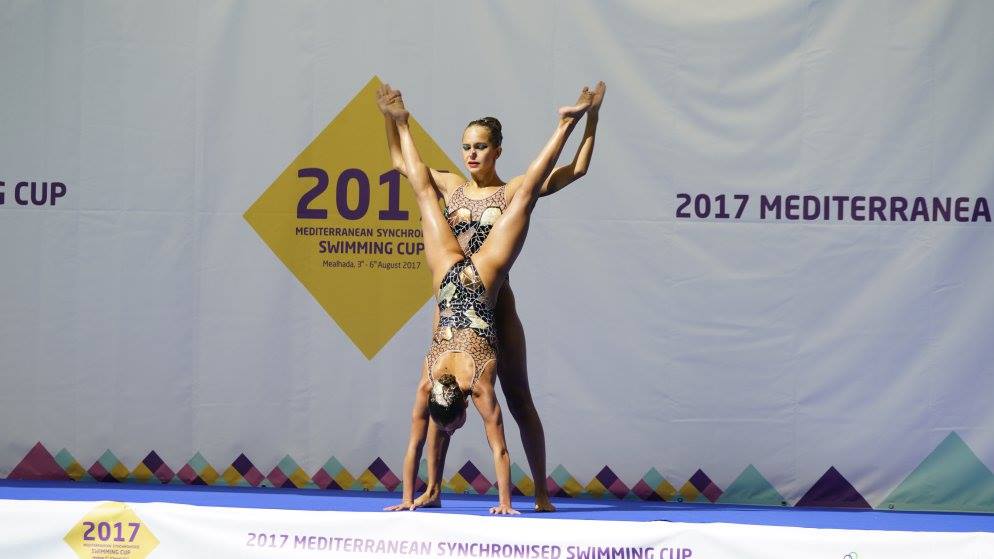 The U.S. duet of Yara Elian and Nicole Goot won bronze with 151.9468. This is a thrilling result for the Americans as they did not even make it into finals last year due to finishing fifth among the non-COMEN countries while only four could make it into finals. Switzerland also had fantastic results here and won bronze in the COMEN rankings with 147.8177, ahead of France and Greece. It has been a nation on the rise in all categories, and it was no exception here. The results were disappointing for France who won silver COMEN last year but had to settle for fourth here. Just like in solo, Israel showed great progress in this category, and outscored Greece and France in the free routine only.
In the team event, Russia proved once again how far ahead of everybody else it was with a super fast-paced, clean and difficult routine for a total score of 165.0633, a whopping eight points ahead of Spain that finished second. What the Russians do at 10 years old, the other nations do at 15. We also have to give it to them to always show up in every category with new routines from one year to the next, and they rarely carry routines over.
The U.S. was again good enough for bronze with 151.3422. In the COMEN portion, Italy won silver with a Michael Jackson routine for 149.9660, and Switzerland in bronze with 147.7060, once again ahead of France and Greece.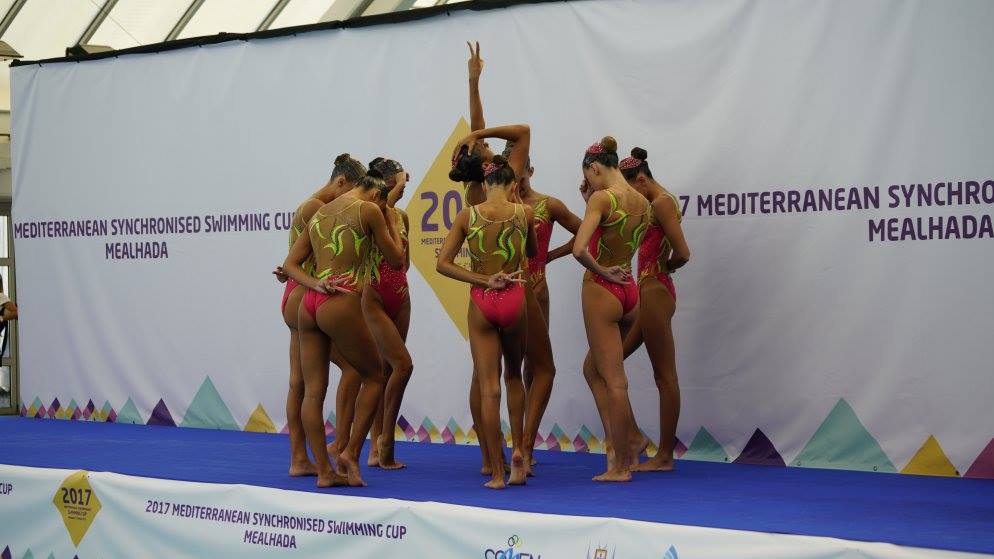 The free combination podium was all about Europe, with Russia (86.3668), Spain (83.4332) and Italy (79.8332) winning medals. In the COMEN, Switzerland won bronze behind Spain and Italy with 75.7668. Russia performed a routine on flamenco, and just like the team routine was just ridiculously precise, difficult and fast. Spain used the combo from the club of C.N. Kallipolis on Harry Potter (yes!). The routine was less difficult but very much artistic and went all out to exploit the theme to the max. Seriously obsessed with that broom lift:
The U.S. used the lovely combo from the club of Santa Clara Aquamaids on the Nutcracker to place fourth with 77.7332. France kept the same routine as last year and finished fifth overall and fourth COMEN with 75.7668.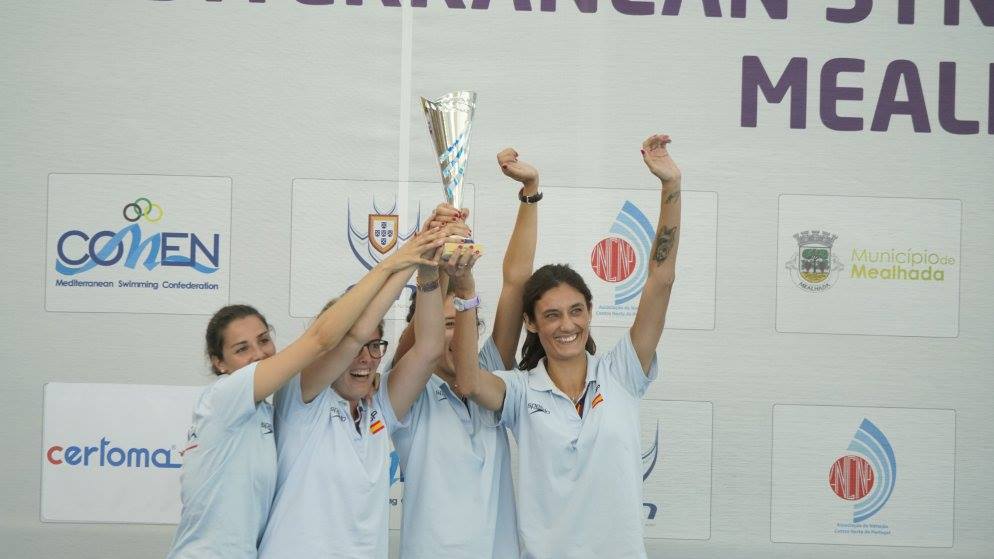 Looking ahead, it was a great meet for Spain and the U.S., who have been struggling at the senior level for the last few years, so we can only hope these good results will be encouraging and will carry over in the other international meets, although Spain is already very successful in the junior category.
It was also a fantastic showing  for Switzerland, who has improved heaps and continues to display faster and cleaner routines that clearly are paying off. Last year, the country already made history by winning bronze in solo with Paloma Mello, but the entire squad this season exceeded these expectations and will be going home with three bronze medals.
This competition was also very encouraging for Croatia, which didn't even enter a team or combo last year but did fairly well here, especially in the combo where it finished sixth COMEN at only 0.73 behind Greece. Speaking of, it was quite the free fall for Greece in both figures and routines. It's usually a strong nation at the COMEN Cup, so leaving Portugal empty-handed for the first time in a very long time must sting. We can only hope the Greek will only come back stronger next season.
Article by Christina Marmet.