The second FINA Artistic Swimming World Series (ASWS) meet of the 2021 season concluded in Budapest. It was the first in-person ASWS since the 2020 French Open in Paris, over a year ago.
This ASWS leg was really all about the duets. A handful of them are in the running for the Olympic qualifiers (whenever that happens), and they clearly are ready. Every pair swimming here was eager to show new choreographies after at least one year away.
Canada's Claudia Holzner and Jacqueline Simoneau was the only duet already qualified to the Games entered here. They showed two fast-paced and dynamic new choreographies to win gold in both technical and free events, with scores of 88.3284 and 90.3668, respectively. While Simoneau took part in the virtual ASWS earlier this year, this was the first international outing for the pair since the 2019 Pan American Games.
The big story of this meet came from two duets that showed up ready to shake up the rankings. First, Anna Maria Alexandri and Eirini Alexandri from Austria made a big statement to start off their Olympic quest. They hadn't competed since the 2019 FINA World Championships, where they dealt with a few disappointments and setbacks. However, it certainly looked like they used these as fuel and motivation to turn it around and surprise everybody this year.
Their new free routine was choreographed by Stephan Miermont, and follows the theme of "Devil Dolls." It earned them a career-best score of 89.3001, two points higher than at the last World Championships. The Austrians also closed the gap in the tech event with a new, Battle-themed routine, filled with difficulty and sharp elements, for a 87.2604.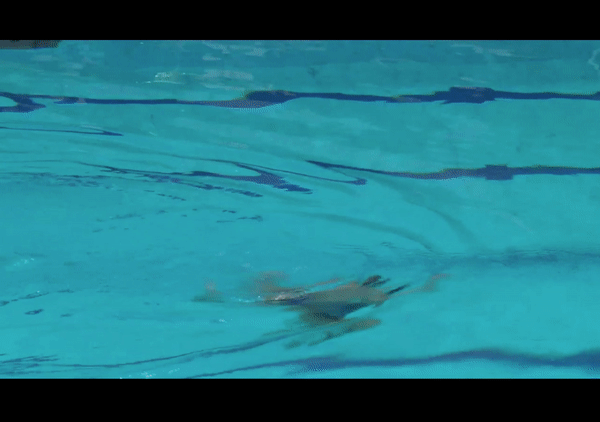 The second noteworthy performances came from Israel's pair. Shelly Bobritsky and Eden Blecher continued the nation's general upward trend in terms of scores. Their "Bollywood"-themed technical routine received a 83.1200, while their "A New World" free routine received a massive 85.1332. Both of these scores are undoubtedly career-bests, and about three points higher than at their last outing at the 2020 French Open. Most notably, that free score would have put them in the World Championships' final in 2019. The Israelis clearly positioned themselves as obvious contenders to grab one of the remaining duet spots to Tokyo.
The Olympic Games Qualification Tournament was always going to come down to the wire in the duet event. But with this performance from Israel, it now seems that some other nations should not take their spot in an Olympic final for granted.
Liechtenstein's duet of Lara Mechnig and Marluce Schierscher only competed in the free event with their "Japanese Astrology" routine. They had shown it for the first and only time at the 2020 French Open. In Budapest, they earned a new career-high score of 81.6668 and proved they too are very much still in the running to qualify to Tokyo.
Slovakia's duet of Nada Daabousova, Chiara Diky and Diana Miskechova also started the season strong. Diky, soon to be 17 and who has been alternate to the senior duet since 2019, swam in the technical routine for the very first time internationally. Joined by Daabousova, the two performed a new routine for the first time and received a quad-best score of 77.3872. Miskechova was back in for the free duet, a new one on theme of "Predators." The nation also earned a new best score of 78.9668 there.
Jelena Kontic and Nevena Dimitrijevic from Serbia kept the same free routine as in 2019, but presented a new technical program in Budapest. The two came close to their personal bests in both events. Hungary had two different pairs entered in the competition. Of note and after Janka David's retirement last season from the national team, Boglarka Gacs is now paired with Dora Farkas.
Three-time Czech Olympian Alzbeta Dufkova competed with her new duet partner Marie Vlasakova for their club. Dufkova was previously paired with Vendula Mazankova, but she retired in 2020. The Czech federation has however already selected another duet (Karolína Klusková and Aneta Mrázková) for the Olympic qualifiers. Finally, Croatia sent two of its up-and-coming young talents in Antonija Huljev and Klara Silobodec. Both last competed at the 2019 COMEN Cup in the solo and duet events, and made their senior international debuts there in Budapest.
Russia was the sole competitor in the mixed duet. The reigning World and European champions showcased two new choreographies. Aleksandr Maltsev swam with Maya Gurbanberdieva in the technical event to Evanescence's "Bring Me to Life." This song was actually also used by Spain's mixed pair in 2015, but the Russians truly made it their own here.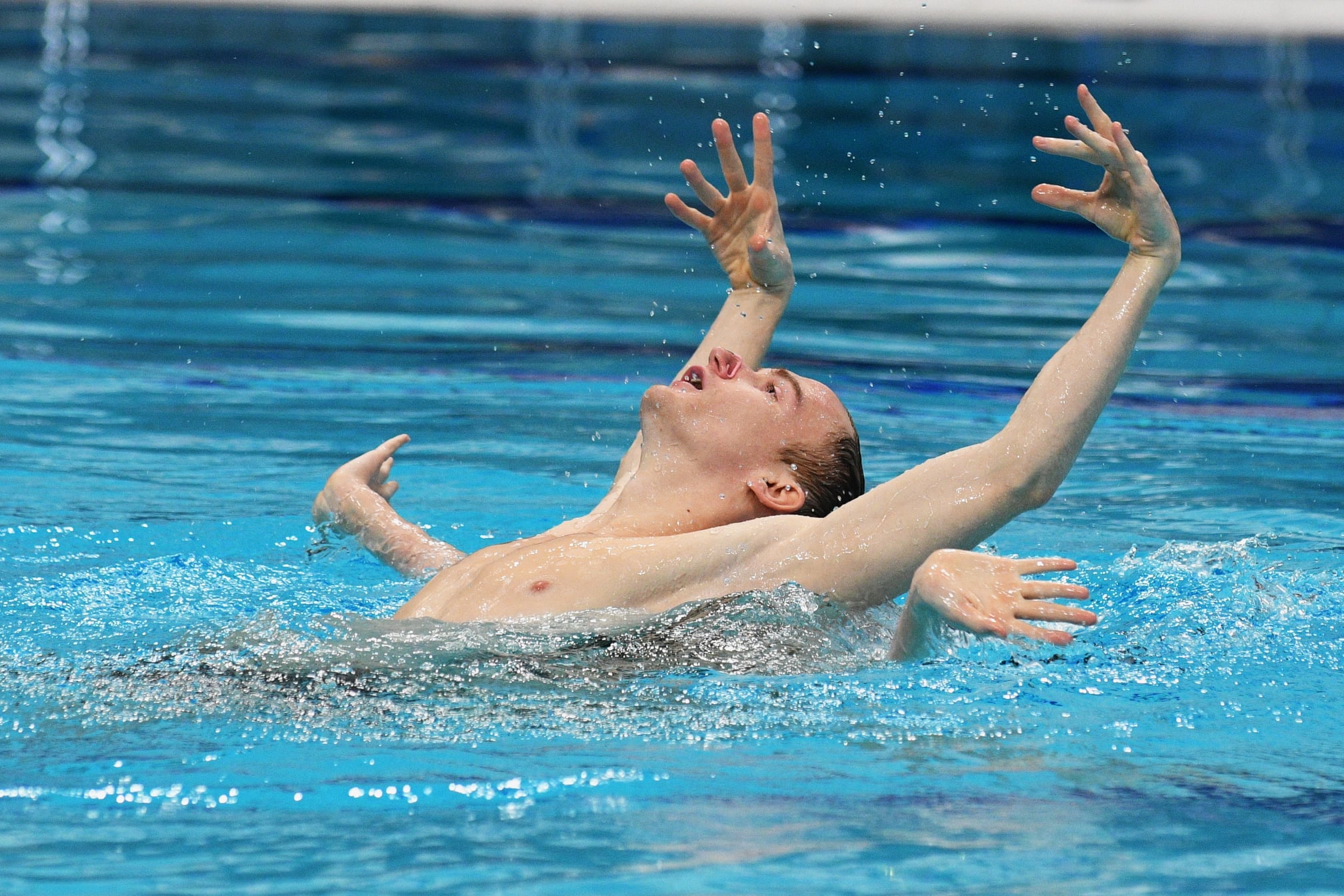 In the free event, Olesya Platonova joined Maltsev in a new routine set to Ballets Russes' and Stravinsky classic "The Rite of Spring." Much like in tech, this choreography highlighted head coach Gana Maximova's exquisite musicality in her creative process and attention to details.
This was Platonova's first international outing as part of the mixed duet. A former junior national team member, she had been named to the event back in February 2020 as Gurbanberdieva faced a long recovery from shoulder surgery. Naturally with the pandemic, she never got to compete until now. Finally, Maltsev was also the sole competitor in the men's technical solo. He swam to Chopin's Prelude for a total score of 91.6514.
In the women's solos, Simoneau won her second gold of the season in the free event with her Starmania routine. She also swam her technical program to Michael Buble's "Cry Me a River" — which she had unveiled during the technical solo final of the 2019 Worlds —  for a score of 89.2788.
Vasiliki Alexandri from Austria won both silver in the solo events with the same two choreographies as in 2019. She was kept out of the water for a few months last year because of an injury, but performed as if she's never missed a beat. She received career-best scores in tech (87.6495) and in free (88.7667). Finally, Mechnig rounded out the podium in tech with a 80.9871, while Daabousova won bronze in free with a 78.3333.
The home team was the sole entry in the team events. The Hungarian team is now led by Petra Arkovics in her first year as the sole head coach. Of note, Luca Renyi returned to the sport after originally retiring in 2018, and is now the veteran of this young squad mostly made of junior athletes.
The next World Series is set for this coming weekend (Apr 16 – 18) in Kazan, Russia.
Article by Christina Marmet
Cover photo by László Donald Tóth
If you've enjoyed our coverage, please consider donating to Inside Synchro! Any amount helps us run the site and travel costs to cover meets during the season.