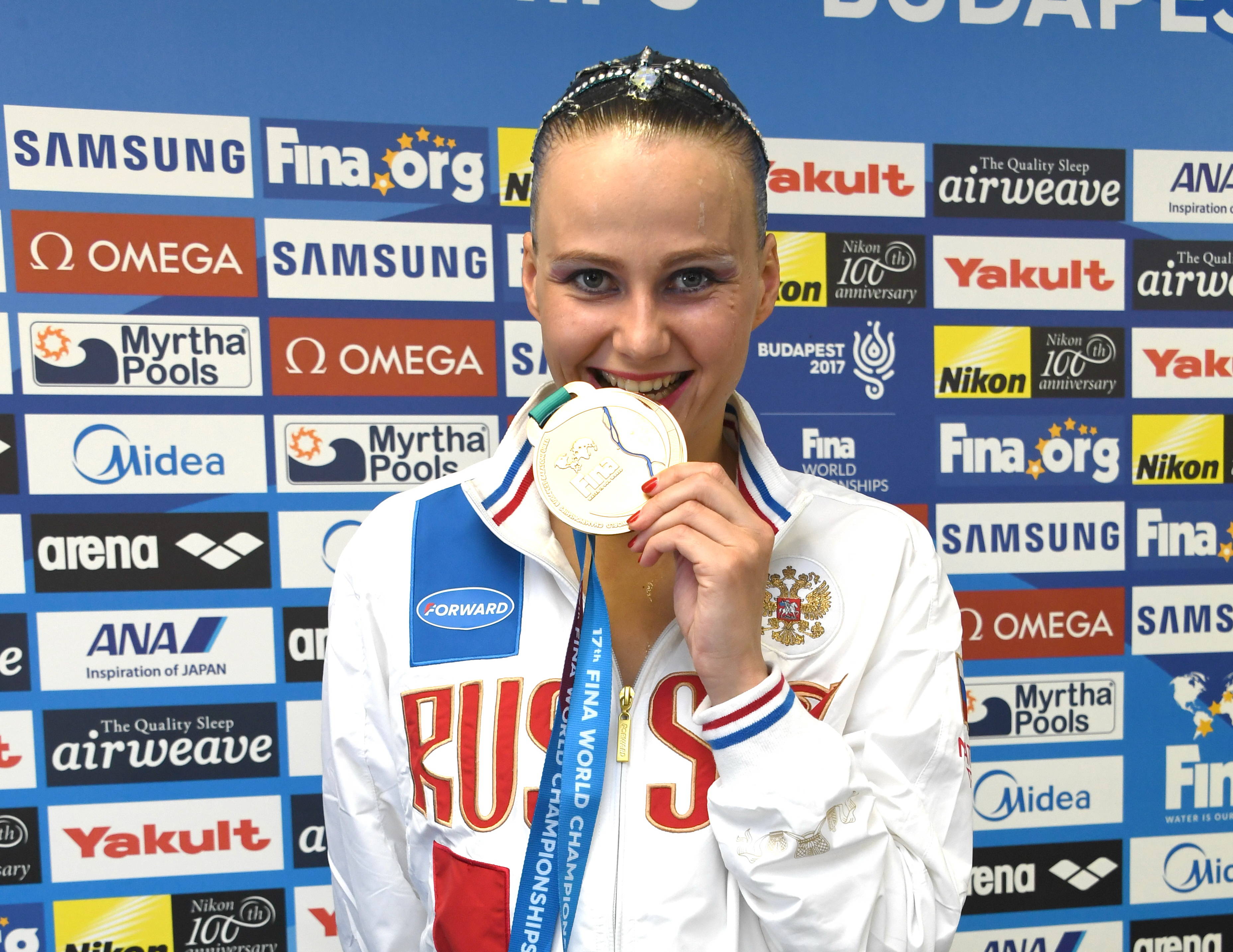 | | |
| --- | --- |
| Full Name | Aleksandra Patskevich (Александра Пацкевич) |
| Nation | Russian Federation |
| Birthdate | November 4, 1988 |
| Olympics | 2012, 2016 |
| Status | Active |
| Social Media | Instagram | VK |
Career Highlights
One of the veterans of the Russian team… Two-time Olympic gold medalist (2012, 2016)… 13-time world champion (2009, 2011, 2013, 2015, 2017)… Was part of the duet in 2017 for the first time in her career… Four-time European gold medalist (2010, 2016)…  Won two golds at the 2013 Summer University Games… Took a break after the 2017 FINA World Championships, had her first child in the summer of 2019, and returned to the senior national team ahead of the 2020 season.
2021: Selected for the Olympic team… Swam in the technical team event at the third World Series stop in Kazan… Withdrew from the European Championships because of illness.
2020: Did not compete internationally due to the COVID-19 pandemic and the cancellation of all meets.
2019: Did not compete.
2018: Did not compete.
2017: Two-time World champion in technical and free duets in Budapest, Hungary… Made her debut in the duet for the first time in her career.
2016: Olympic Gold medalist in the team event in Rio de Janeiro, Brazil… Two-time European champion (technical team, free combination) in London.
Click here for all coverage related to Aleksandra Patskevich.