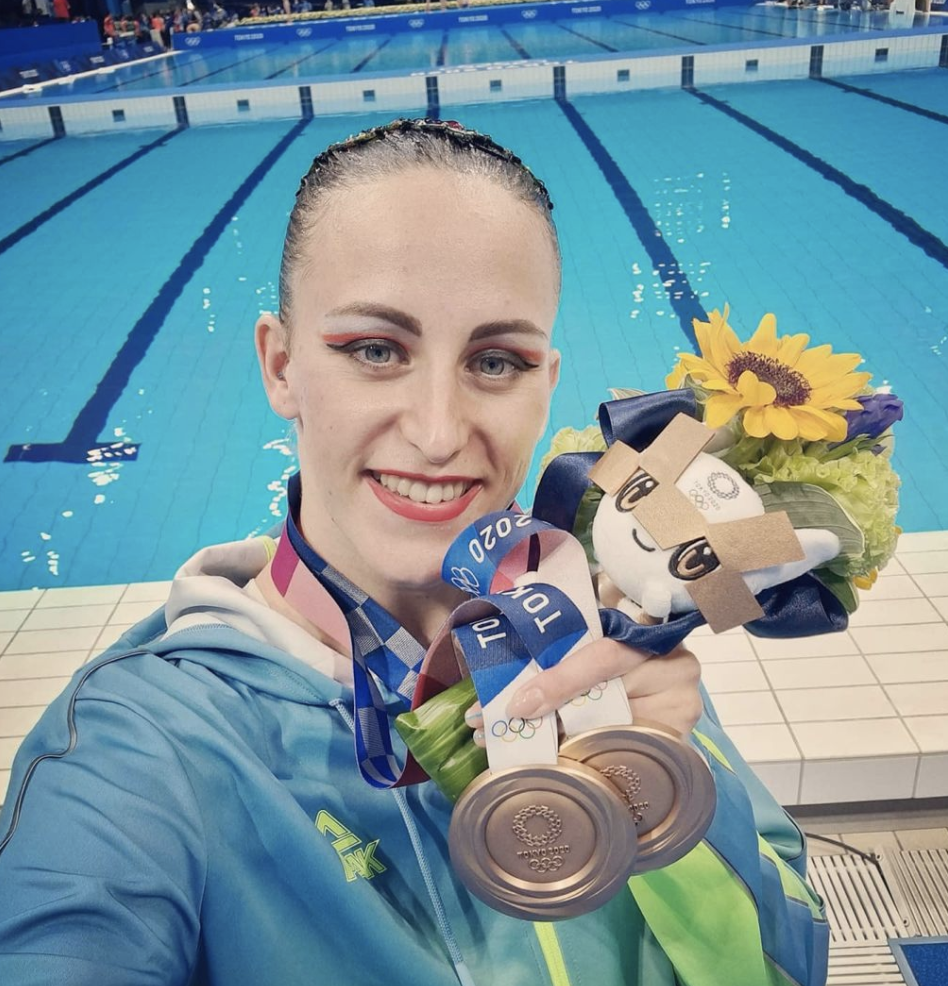 | | |
| --- | --- |
| Full Name | Anastasiya Savchuk (Анастасія Савчук) |
| Nation | Ukraine |
| Birthdate | March 2, 1996 |
| Olympics | 2016, 2020 |
| Status | Retired (Nov. 2021) |
| Social Media | Instagram | VK |
Career Highlights
Two-time Olympic bronze medalist at the 2020 Games… Also swam in team in the 2016 Olympics… Member of the highlight routine that won the nation's first ever World title in 2019… 11-time World medalist… Competed at the 2013, 2015, 2017 and 2019 FINA World Championships… Six-time European champion and 10-time European silver medalist… On the senior national team since 2012.
2021: Won bronze medals in duet and team at the Olympic Games… Became European champion in free team, free combination, and highlight at the European Championships… Also earned a silver in technical duet, free duet, and technical team at that meet.
2020: Swam at the French Open, the first and only stop of the world series for the season…Won five gold medals in tech duet, free duet, free team, free combination and highlight there… Did not compete internationally thereafter due to the COVID-19 pandemic and the cancellation of all meets.
2019: Won Ukraine's first-ever World title in the highlight event at the FINA World Championships in Gwangju… Also earned five World bronze medals in technical and free duet, technical and free team, and free combination… Paired with Marta Fiedina in the duet event… Won two silver medals in technical and free duet at the European Cup and qualified the duet to the 2020 Olympics… Helped the country qualify to a second Olympic berth for 2020 in team… Competed in three FINA World Series – Paris, Alexandroupoli, Barcelona – and the Super Final in Budapest.
2018: Swam in the duet with Yelyzaveta Yakhno all season… European gold medalist in combo and silver medalist in technical and free duet and team… Competed in four world series meets – French Open, Budapest Open, Canadian Open and Synchro American Open.
2017: Won five bronze and a silver at the 2017 World Championships… Won gold in team in three out of four meets part of the FINA World Series, and gold all around in free combination and highlight… Served as duet alternate throughout the season.