The 2016 COMEN Cup took place in Netanya, Israel from July 21 – 24 and welcomed about 27 countries and teams from the 13-15 age category from around the Mediterranean and all over the world.
In the general (Open) category, Russia won every single event to nobody's surprise. Young prodigy Varvara Subbotina was only entered in the solo competition as she swam all other routines with the junior team and likely did not have time to learn and train for both categories. Subbotina dominated and won gold with close to six points over the silver medalist. She also won the figures competition by a landslide.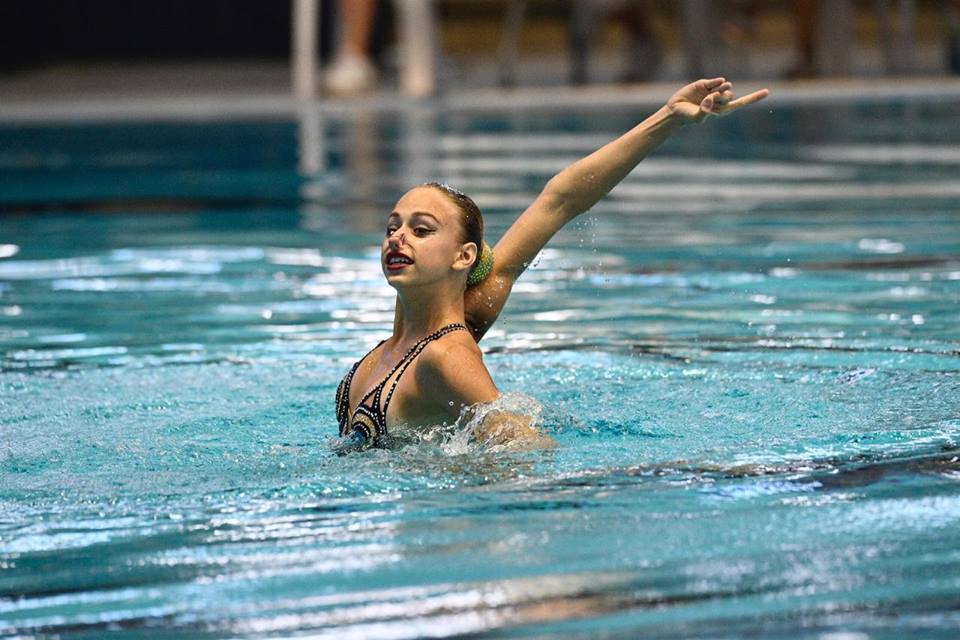 The team and free combination routines Russia introduced at this meet were spectacular and fast-paced. The technical level and artistic research of both these routines were really astounding, and it just showed once again how far ahead of the field the Russians are.
Belarus also has its own superstar in Vasilina Khandoshka, who won silver medals in both solo and figures. Belarus is essentially never in medal contention so it is very exciting to see this young swimmer take her country to the podium. Just like Subbotina, Khandoshka was only entered in the solo competition as she competed the rest of the season with the juniors, but she did deliver and lived up to the expectations.
In the COMEN category, Spain absolutely dominated by winning all four golds (along with their three bronze and one silver in the Open). These results are very encouraging for this nation that has dropped in the international rankings in the senior category and failed to qualify a team to the 2016 Olympic Games. Their soloist Irene Jimeno was phenomenal and definitely made her mark on the international scene. She has one more year to go in this category, so we should expect her to be back on the podium next season and potentially swimming in the junior category as well.
Performances were also very encouraging for France and for the U.S. France won a bronze medal in team and a silver medal in duet, a feat that hadn't been done in over a decade. France's team routine was all about the cancan. This is the same routine that has won the French national championship over the last two years.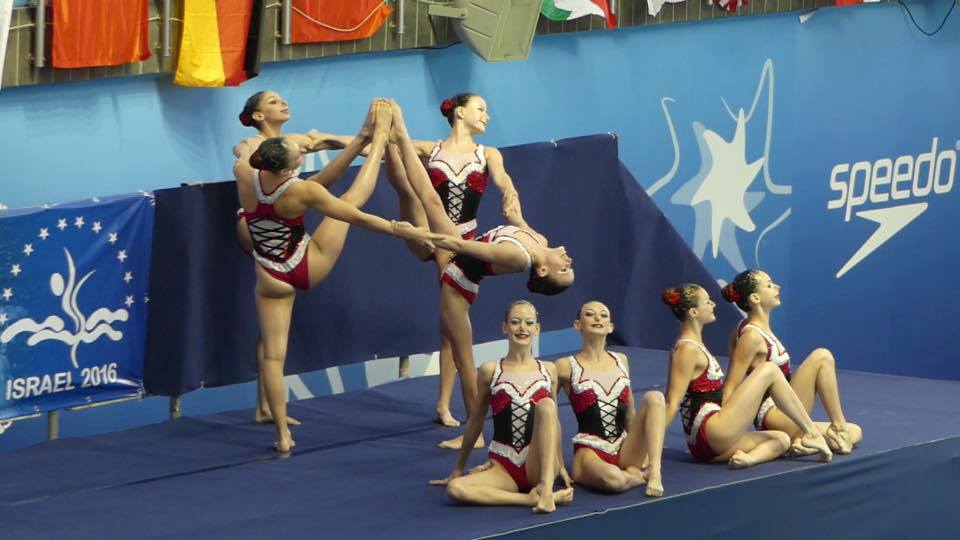 The Americans were very close to winning medals with their solo and team routines, finishing in fourth place in both. The team presented a modified version of Stanford's team routine that won the 2016 U.S. Collegiate Championships. Soloist Lindi Schroeder also had a fantastic sixth place finish in figures and she should be one to watch over the next few years.
Similarly, Great-Britain's Kate Shortman and Isabelle Thorpe had incredible figures results, finishing both in the top 20 in figures and helping their duet qualify to finals, something very difficult to do with such a deep field and with only four spots for 'Open' routines are available. The pair improved on their eight place finish from last year by finishing fifth here in Netanya.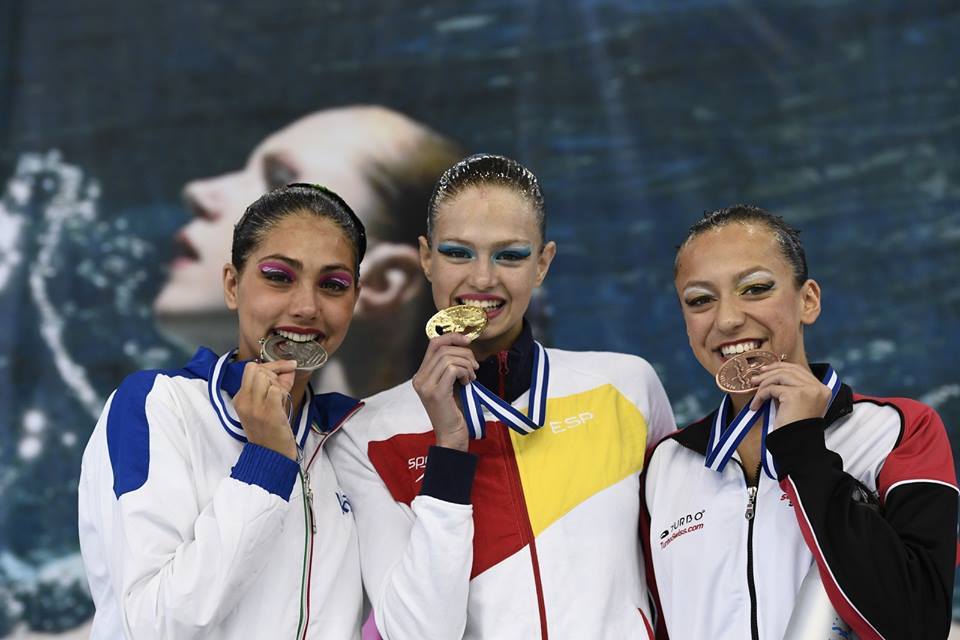 Switzerland is another nation to watch. In all three categories (13-15, Junior and Senior), their teams have slowly but steadily been improving their scores and performances. This was particularly obvious here as their soloist Paloma Mello Rodriguez grabbed a very exciting bronze medal in the COMEN category.
All in all, this meet had pretty fun and different results, and it showed that this new generation of swimmers born in 2001 and 2002 is ready to take over and shake up the international hierarchy. It will be very interesting to watch swimmers like Subbotina, Khandoshka, Jimeno, Mello Rodriguez, Schroeder and Thorpe as they continue to improve and hopefully bring more medals to their countries.
Click for all prelims and finals results, as well as a few videos. There are video replays of each day's events as well. Check our 'Coverage' section of the meet to get links of these videos.
Article by Christina Marmet