This year's big European competition begins tomorrow in Cuneo, Italy. In this first big competition after the Olympics, most of the European nations will be there with new rosters and will unveil the routines they have in store for the rest of the 2017 season.
This meet will showcase technical and free duets and mixed duets, technical and free teams, free combinations and highlight routines.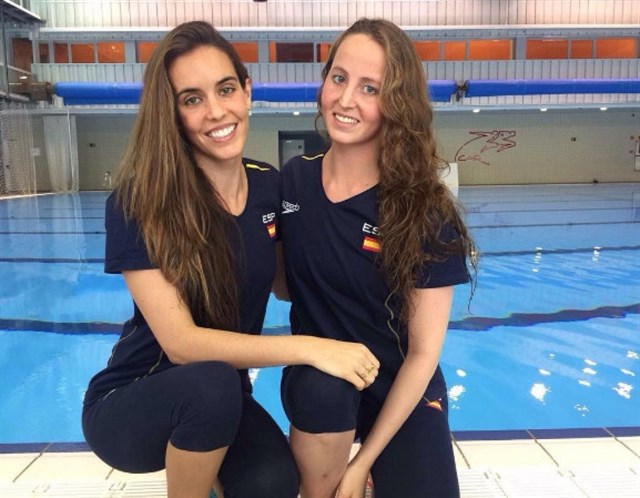 The duet event will feature 11 technical routines and 13 free. The podium looks like it will likely be a battle between Italy, Spain and Greece, but hopefully some upsets come into play. Italy and Greece have already competed this year, but the highly anticipated new Spanish duet of Ona Carbonell and Paula Ramirez will make its first appearance of the season. While the choreographies won't be new, it will be interesting to finally watch these two swim together in a competition and if they have the potential to bring Spain back to the podiums, or at the very least maintain its status of third European duet established in Rio (and that's counting Russia and Ukraine's A duet, neither of which will be present here).
With its A team competing simultaneously in Canada, Ukraine is sending its junior duet and team to Cuneo. The Czech Republic will be represented by a new pair and a new partner for Alžběta Dufková: Sabina Langerová. Dufková had previously been paired with Soňa Bernardová for basically ever. The two competed in three Olympics together (2008, 2012, 2016) and have been a mainstay of the senior synchro landscape for decades, so it will be bittersweet to not have Bernardová there, while also be thrilling to see a new duet!
Moreover, it is a quick turnaround for some of these nations who were just competing at the Japan Open a few days ago, like Greece, Turkey, Belarus or France. The French are only sending their junior duet to Cuneo (Eve Planeix and Maureen Jenkins), which should give them a great opportunity to get feedbacks and fine-tune the details of their routine before the Junior Europeans in Serbia at the end of June.
In the mixed duet event, Italy and Spain will be there as expected. The Italians have already competed this season at the MUFE French Open, while Spain's pair of Berta Ferreras and Pau Ribes will make their debut and should reveal new choreographies after training with Gemma Mengual in preparation for this season. Additionally, we will get a newcomer in the field with Greece presenting a mixed duet for the first time! It is always exciting to see new nations entering this event and to see it continue to grow.
As for teams, we will have seven technical and eight free routines. Russia is sending a B team composed of mostly junior swimmers (of course, did you really expect Russia's A team to show up anywhere before Worlds in a post-Olympic year? Never!). While the team is young, the swimmers' skills will certainly remain as impressive as ever as they get ready for the Jr. Europeans, and we should not count them out for a podium finish.
In exciting beginnings, we will finally get to see Spain's new team for the first time this season in both the technical and free events. After a lot of drama and retirements from experience swimmers, this is a young team and many have been eager to see what it can do. Hopefully it will live up to these expectations and aim to close the gap with Italy, which unexpectedly beat Spain last year at the test event.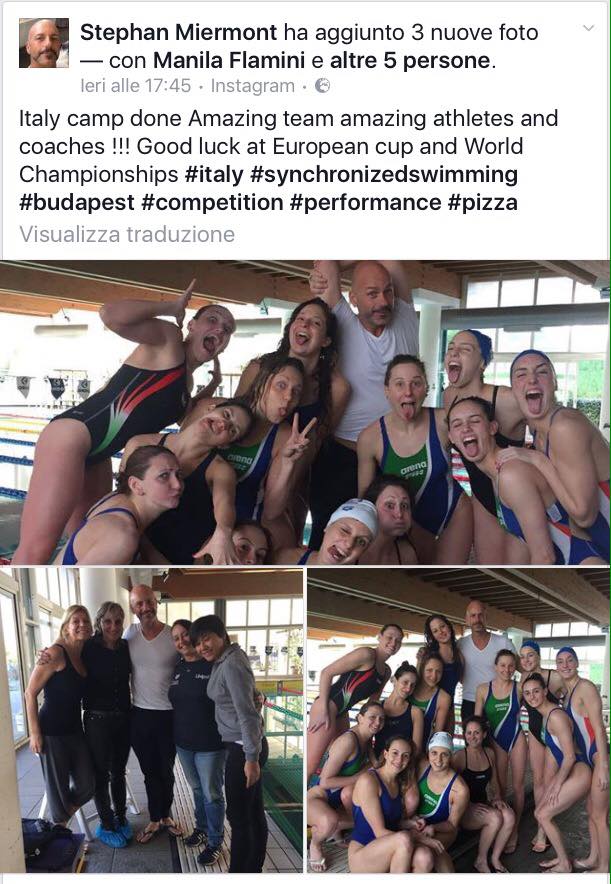 Similarly, this will be the first time we are treated to Italy's renewed team. The Italians have been working with Stephan Miermont on their new choreographies, so we can surely expect something artistic and innovative from them. The Greek and Swiss are also making their season debut as a team here, with hopefully some new routines for us to enjoy.
While not presenting a team routine, the Czech Republic will be competing in the free combination event alongside Greece, Germany, Ukraine's B team, Switzerland and Italy (it appears to be its B roster for this event). Finally, only three nations have entered the highlight competition: Italy, Greece and Czech Republic.
All in all, this should be quite an exciting competition as we finally get to see numerous European nations, especially in the team event, that we haven't seen yet this season. Some other countries decided instead to test out their junior swimmers ahead of the Jr. European Championships, so it should also serve as a good preview of what's in store for that competition.
For more information regarding the competition (schedule, start lists, results and live stream), you can check out our European Cup meet page.
Article by Christina Marmet