The fourth leg of the FINA World Series is upon us with the Canada Open starting today in Toronto. It was a quick turnaround for Jacqueline Simoneau, Karine Thomas, Gabriella Brisson and Claudia Holzner who were just competing at the Japan Open a few days ago and will compete here with the rest of the Canadian national team. The field will be less deep here than in Tokyo, but will provide us an opportunity to see Canada's team routines for the first time this season and to discover its new roster.
Four nations will be represented as this year's Open: Ukraine, New Zealand, Colombia and Canada. This is in part due to the Japan Open held just last week, but also in part because the European Cup is simultaneously happening this weekend, creating a scheduling conflict for essentially all of the European teams who decided to instead attend that meet (except Ukraine, obviously).
However, we should still be treated to some nice routines in Toronto both from international and domestic teams. In the team, highlight and free combination events, it will be a battle between Ukraine and Canada for the gold. Both teams have gone through a transition phase and have fairly new rosters. This will be Canada's first appearance as a team this season so it will be interesting to see how it looks like and what routines it will present. We already had a glimpse at all of Ukraine's at the French Open in March except in the highlight category. It is an event that's still relatively new and that is not offered at every international competition. A highlight routine lasts about two minutes and features eight to twelve swimmers who have to perform at least two different types of lifts, a connected floating pattern, and a cadence action.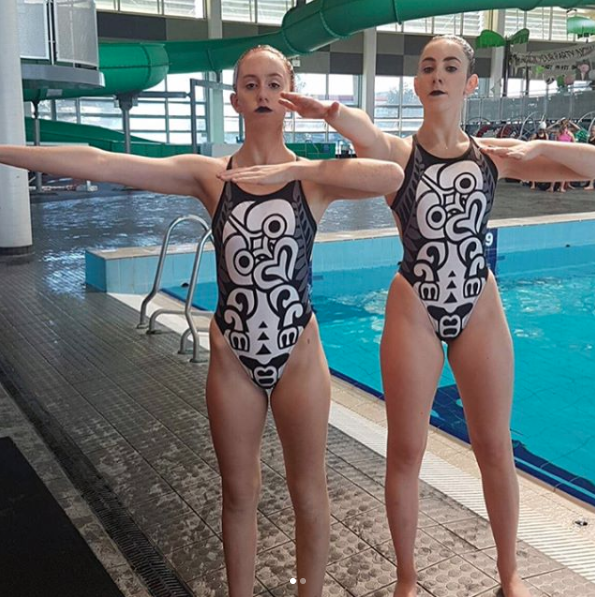 In the duet event, both of Canada's pairs that we just saw in Tokyo (Simoneau/Thomas and Brisson/Holzner) will compete, and will face Ukraine's (Anna Voloshyna/Yelizaveta Yakhno) and New Zealand's (Eva Morris/Jazzlee Thomas) duets. Morris and Thomas have been working with three-time Brazilian Olympian Lara Teixeira this season on their duet choreography, and will look to showcase the improvements such expertise has brought to them. Their free routine is inspired by Māori culture, so it should be a fun one to watch. The Canada Open also marks their first international appearance of the season.
As for the mixed duet, we will only have the Canadian pair of Robert Prevost and Isabelle Blanchet-Rampling to cheer for. Prevost took part of the 2015 FINA World Championship in the inaugural mixed duet competition, but was swimming at the time with Stephanie Leclair. This season, Isabelle Blanchet-Rampling is his new partner, and the two should be unveiling both a new technical and free program. Blanchet-Rampling is no newcomer to synchro, as she swam in the 2008 Olympics in the duet and team events, and competed in the national team for many years during the mid to late 2000s. She has participated in many master's competitions since, and it is great to see her get into the mixed duet event with Prevost, who is also her work colleague (both coach at the "Club aquatique de l'est de Montréal").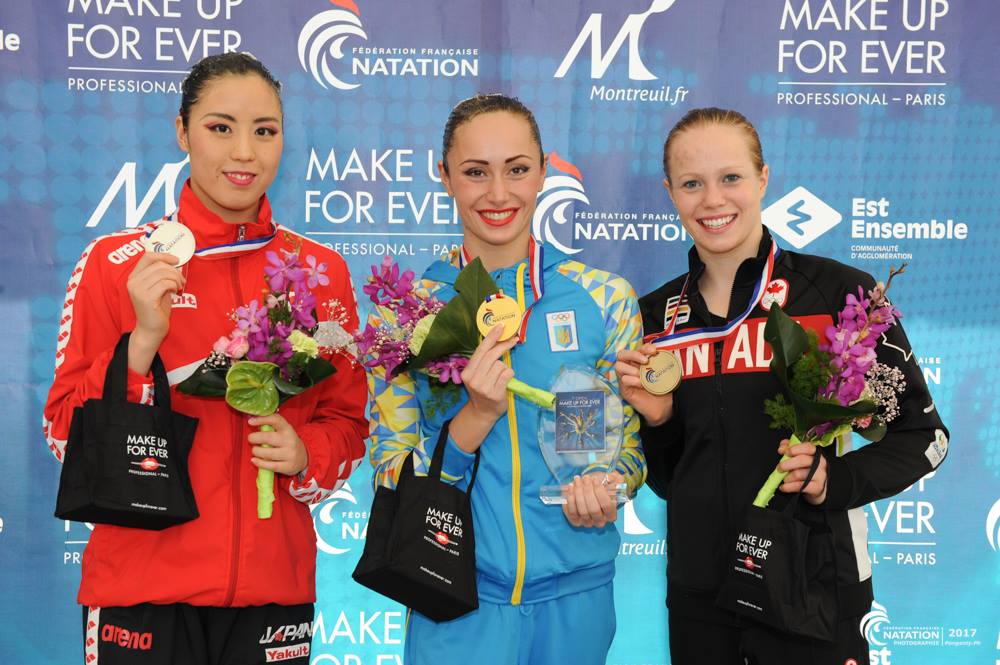 In the solo competition, Simoneau will face off Voloshyna, Aleisha Braven from New Zealand, and Daniela Dominguez from Colombia. Simoneau and Voloshyna last competed against each other in Paris at the beginning of March, where Voloshyna comfortably won both technical and free events. On her home turf, Simoneau will likely aim to bridge that gap and inch closer to the Ukrainian. In this category, keep also your eyes out for Halle Pratt from the Calgary Aquabelles. Pratt finished fifth in solo at the Jr. World Championships last year and is one of the rising stars of team Canada.
This competition also includes all junior events. If you wish to view the entire competition, Synchro Canada is streaming everything on its website. For the FINA World Series events, please check out our meet page to find the related video links.
Article by Christina Marmet