FINA held its annual World Aquatics Gala, the "Soirée des Etoiles," on December 2 in Sanya, China, where it recognized top athletes in each aquatic event. For synchro, Russia's Svetlana Kolesnichenko was awarded the 2017 FINA Best Female Artistic Swimmer title, while Aleksandr Maltsev (Russia) and Giorgio Minisini (Italy) shared the FINA Best Male Artistic Swimmer award.
These awards come as no surprise as all three athletes dominated the 2017 FINA World Championships in Budapest last summer. Kolesnichenko made her senior debut in the solo event with the big task of replacing legend Natalia Ischenko. She succeeded in winning two gold in the technical and free solos, and grabbed two additional gold medals in both duet events. With four participations at the world championships (2011, 2013, 2015, 2017), Kolesnichenko has earned 13-time world titles, and is also a 2016 Olympic gold medalist.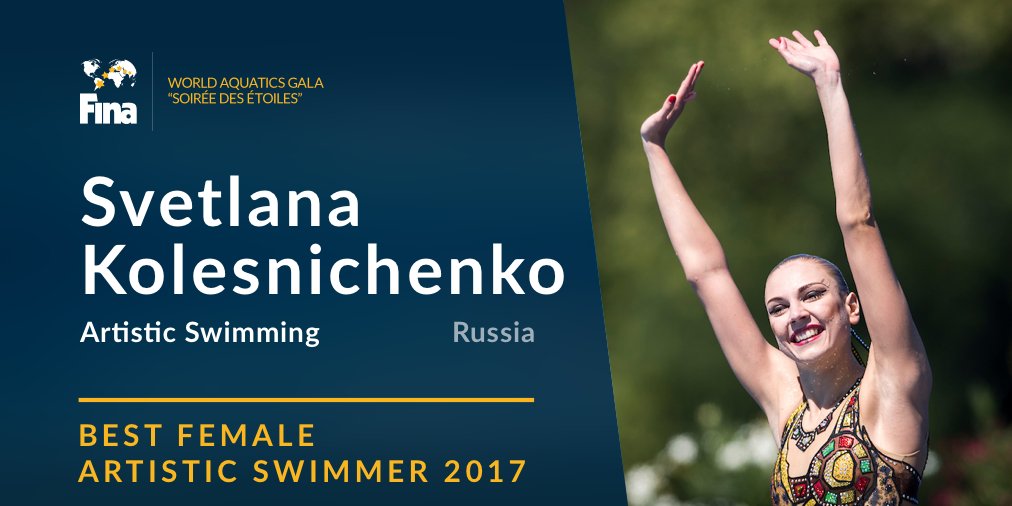 Maltsev and Minisini were the stars of the mixed duets in Budapest, each winning a gold and a silver medal. Minisini made history for Italy with Manila Flamini in the technical mixed duet by winning the nation's first world title ever with a heartfelt routine called "A Scream from Lampedusa," and edging Russia's pair by a mere 0.034.
The standings switched in the free event where Maltsev and Michaela Kalancha grabbed the world title over Italy with a jazzy routine to 'Sing Sing Sing.' Maltsev successfully defended his 2015 world title, which he won at the time with Darina Valitova.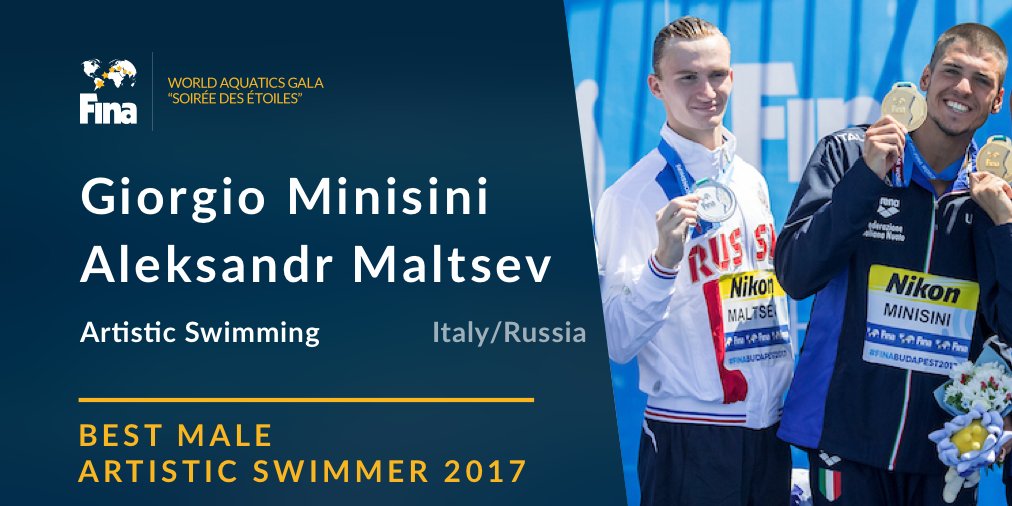 Article by Christina Marmet
Cover photo from Svetlana Kolesnichenko's Instagram.