The free combination event at the European Championships this year will see 11 nations compete. Russia will skip it once more this season, leaving the door open for Ukraine to win gold.
The Ukrainians are indeed the big favorites to become European champions in this event this time around, as Russia will not be defending its 2016 title. They have kept the same "Beauty and the Beast" routine that they first unveiled at worlds last year, still filled with amazing lifts and intricate choreography.
Italy and Spain will likely battle it out for the silver and bronze. The Italians will perform their "Dolphins" combo, choreographed by Anastasia Ermakova, that they also first showed at worlds where they scored 91.6667. They have not competed that routine at all this season, however.
Unfortunately, Spain's routine is still the same one that we've seen since 2015. Mayuko Fujiki did change parts of the choreography, and the routine is neater than in the past, but it has been four years after all so the execution should be impeccable. The Spanish competed it at three world series meets this season, and recorded a season-best score of 90.8332 at the Spanish Open.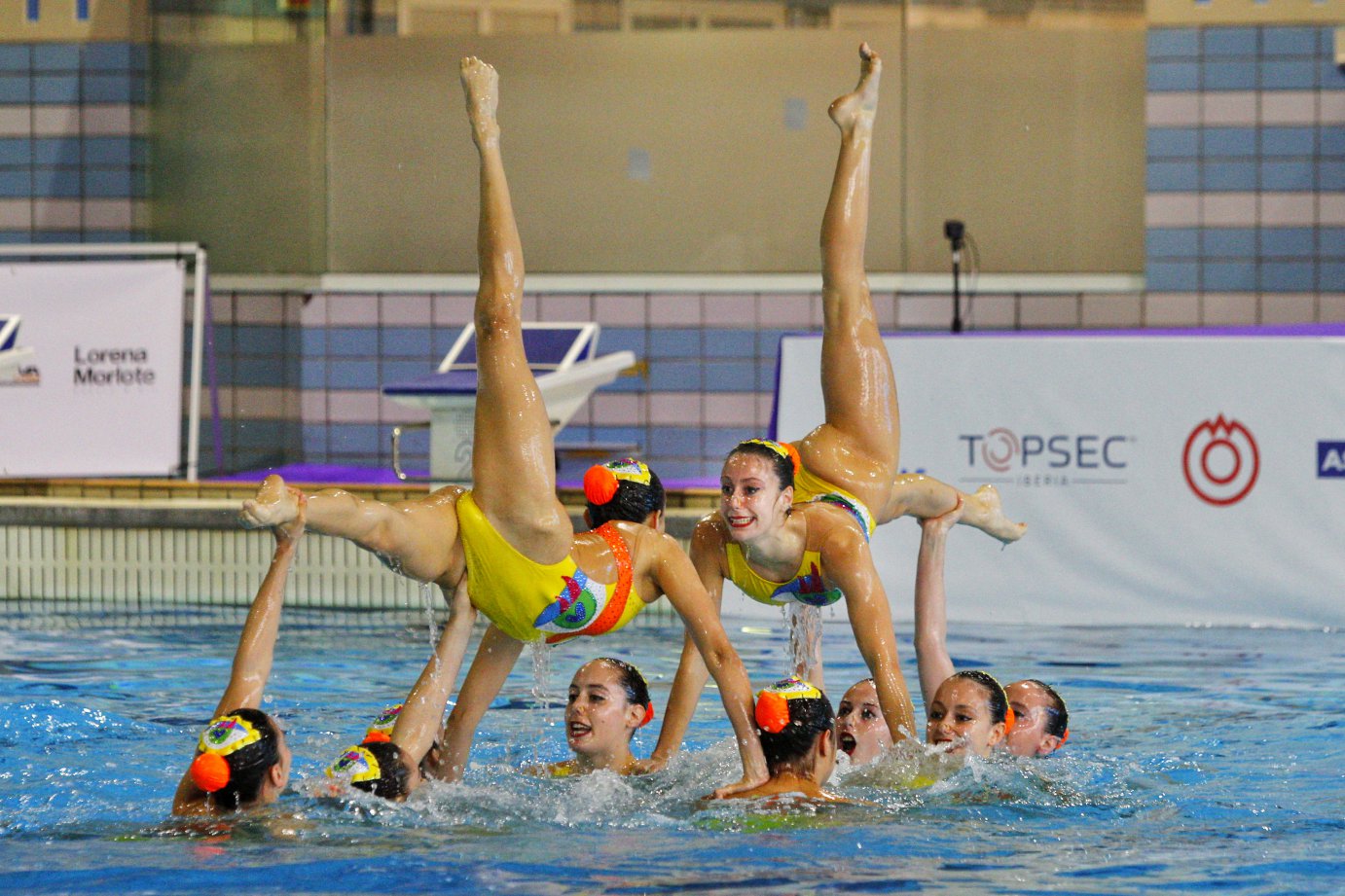 The rankings are bit more predictable outside of the podium finishers if we look at the numbers. Just like in the team events, Greece only competed its new free combination once at the Hellas Beetles Cup and obtained a score of 84.5667. Belarus should be the next logical team, and shouldn't be a cause of worry for the Greek quite yet. The Belarusians competed their combo at two world series competitions this season, and recorded a season-high of 82.7667 at the French Open.
Switzerland will likely be right in this mix, but it has not competed its combo yet this season so it is hard to really determine where it would fall. It however scored 82.0333 at worlds last year, and thus could get very close to Belarus
Just like in the team, Israel has made big strides in this event as well, and has scored slightly above the 80 points mark twice this year, with a season-high of 80.5333 at the Budapest Open. It competes a routine set to music from Queen, and should be able to repeat, if not top, the scores it has earned so far.
Great Britain has not competed its combo at any senior events this season, but recently just scored 80.333 at the FINA Junior World Championships only a few weeks ago with its 'Spiders'-themed choreography. Austria, Germany and Portugal are the remaining competitors. The last two have not competed in that event yet this season, while Austria swam it once at the French Open for a score of 77.1667.
Article by Christina Marmet.
Cover photo by Liz Corman.