Lucrezia Ruggiero will join Giorgio Minisini in the Italian mixed duet, as reported by the Italian federation.
Ruggiero, 19 years old, was a steady presence on the Italian junior national team from 2016 to 2018. She competed in the team routines at every European Junior Championships and FINA Junior World Championships during those three years. In 2019, she swam at the European Cup with the senior "B" team, and won silver in free combination while also placing fourth in technical and free team. This will be her first time competing in any sort of duet event internationally.
"I am really happy for this new project because it's a new opportunity," Ruggiero said. "We will work hard to reach our potential. I want to demonstrate what I am able to do. We have known each other for eight years, so this helps up training well."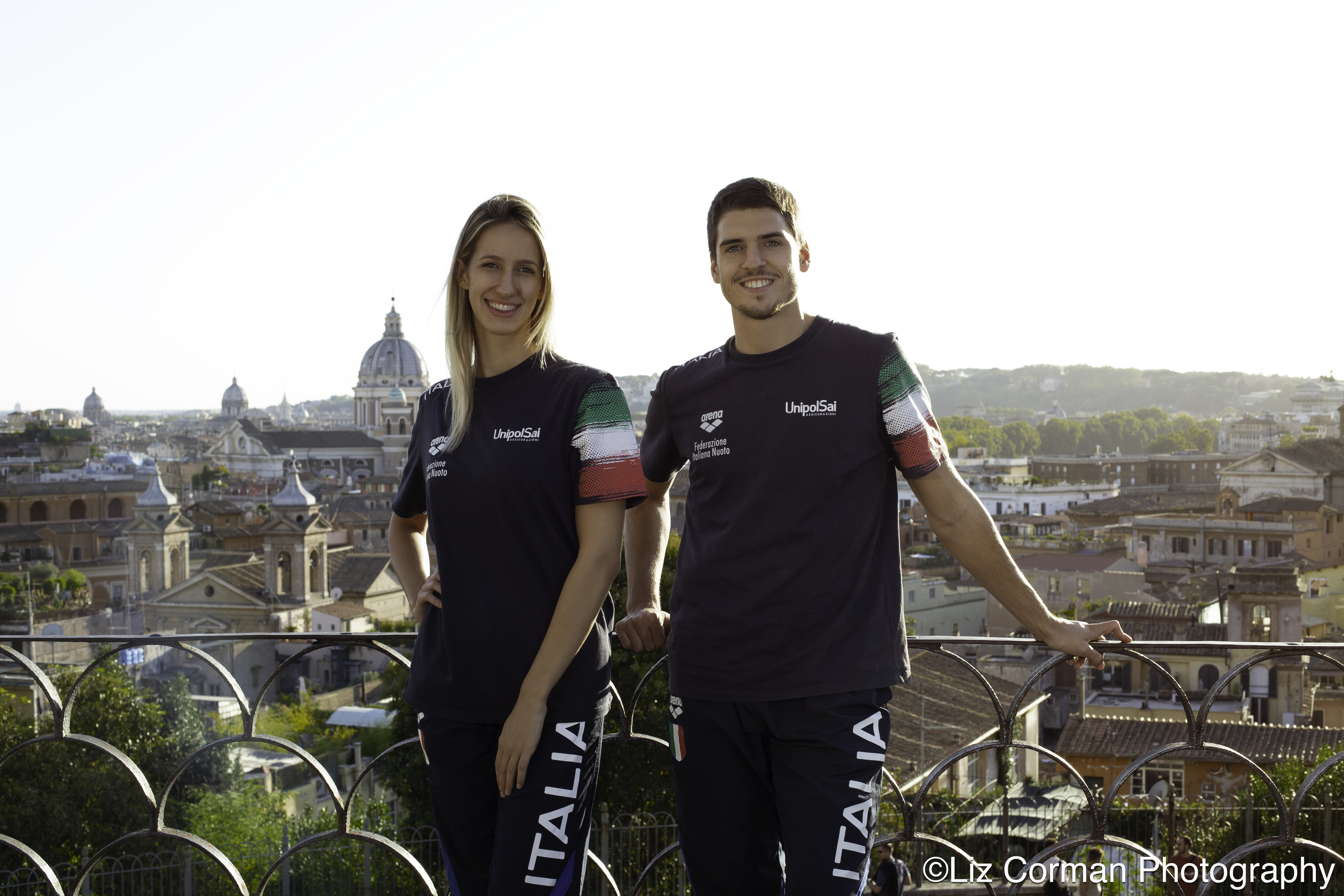 Indeed, Minisini and Ruggiero have been friends since they were 15 and 11 years old, respectively. They are both affiliated with the Roman club of Aurelia Nuoto, where they have been coached by Rossella Pibiri, who is also in charge of the mixed duet internationally. All three of them are now eager to start this new journey together.
"We've chosen for this year to show more of how different the Italian style is from any other mixed duet," Minisini said. "She is very feminine and elegant, but still strong enough to be at my heights in all the element, so that's still our strength. Also, she is determined and full of energy. I'm amazed only thinking about all the great stuff we can do together!"
Ruggerio is only Minisini's third partner in the last five years, after he swam with Mariangela Perrupato from 2015-2017 and with Manila Flamini from 2015-2019. This time around, he will be the veteran in the duet, but he looks forward to what they can bring to the table.
"She is similar to Mariangela Perrupato in certain aspects," he said. "She gets the height very easily and fills the space in the pool with just the simple movement of an arm. And she helps show my strengths. Our legs looks really similar, but you also see the difference between a man and a woman, which I think is the reason to exist of the mixed duet."
"In any case, she is different from what you've seen before, so expect things are gonna be different," he added with a wink.
Evidently, Ruggiero has big shoes to fill, as Italy has always won medals at the European and world championships ever since the inclusion of mixed duets at these competition. However, Ruggiero doesn't want to let the expectations get to her, and remains confident in her abilities to maintain the nation at the top: "Yes, I feel a bit of pressure, but I am working every day to maintain [Italy's] results and to also push my limits."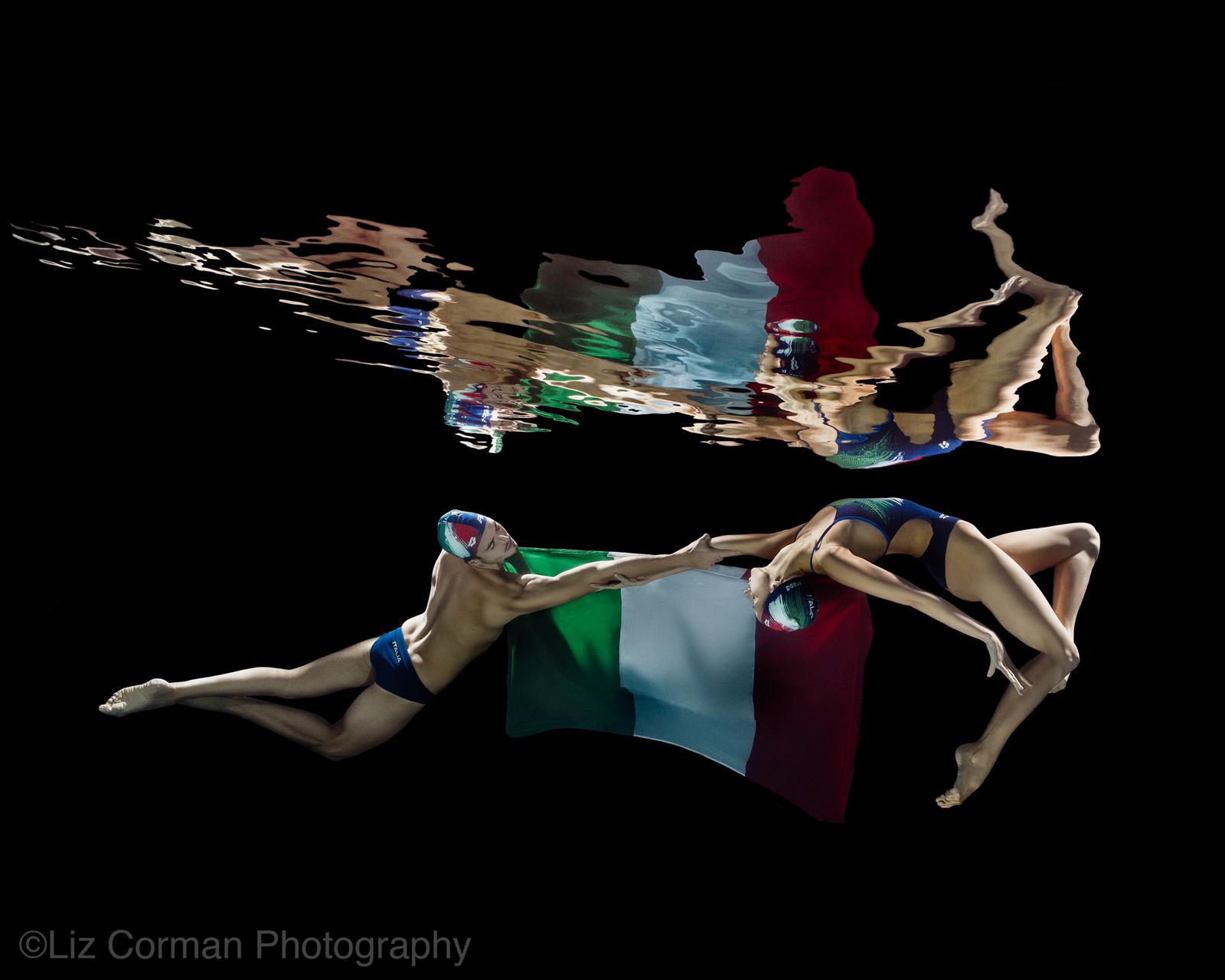 A dozen Italian national team athletes met up in Savona earlier this week for both the Olympic team and the mixed duet selections. After a few days of trials, the final eight swimmers aiming for the 2020 Olympics were eventually excluded from the mixed duet selection (Beatrice Callegari, Domiziana Cavanna, Linda Cerruti, Costanza Di Camillo, Francesca Deidda, Costanza Ferro, Gemma Galli and Enrica Piccoli). In the end, the national team staff decided Ruggiero would be the best partner for Minisini.
While the team will focus on qualifying to Tokyo, Minisini and Ruggiero will have their eyes set on the 2020 European Championships in Budapest, where they are naturally aiming for a podium finish. They have already started training together back in Rome.
"We don't want to give ourselves any limit," Minisini said. "All of us, me, Lucrezia, and Rossella are sure that we can do something unique and that we don't have to chase anyone. The gold medal at the European is in our target, but we don't need to beat anyone, we just have to keep growing and improving. I really think we have no limits at all."
Article by Christina Marmet
Cover photo: Liz Corman.