Sheilagh Croxon is a three-time Olympic Coach in artistic swimming and has led Canadian teams to medal success at the 1996 and 2000 Olympic Games, as well as several world championships. A current a member of the FINA Coaches Commission for Artistic Swimming, she founded SyncEffect in 2016 and offers camps and clinics, coaching and mentoring opportunities, workshops and keynotes talks, as well as advanced leadership training for coaches. 
Sheilagh has kindly shared with us some of the initiatives that artistic swimming coaches from all around the world have come up with to help and support each other during the COVID-19 pandemic: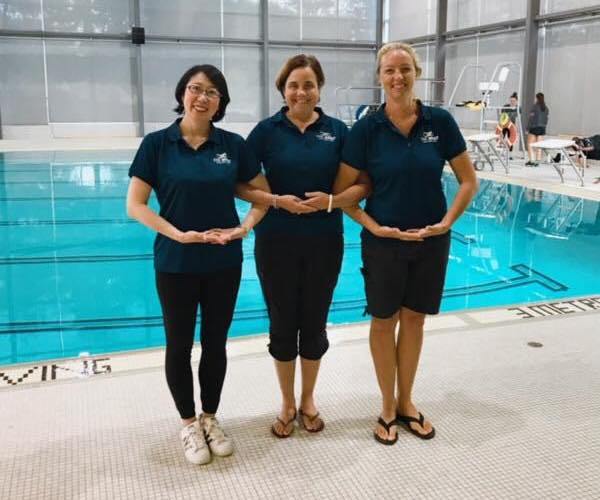 At SyncEffect, our mission is simple: to develop human potential, to inspire coaches and athletes to reach higher by connecting them to their unique gifts, and to create experiences and opportunities that allow growth and development. 
When COVID-19 hit the world in March and countries began to go into lockdown, our SyncEffect artistic swimming coaching team of Olga Novokshchenova, Chihiro Ishii, and myself discussed what our role could be during this challenging time. We wanted to find ways to stay true to our mission, to support our community, and to give back to athletes and coaches.
After sharing some of our own resources online, like a land routine for core strength, flexibility and coordination or a ballet program, Chihiro Ishii looked for better ways to provide a more meaningful experience for her athletes in the Caribbean country of Aruba. She invited many of the clubs that we had worked with over the past seasons to join her Zoom training sessions. She also invited her former athlete, Kano Omata, a 2016 Japanese Olympian to conduct land training sessions. 
In addition to the valuable training experience, we aimed to create a welcoming environment to inspire everyone, to have athletes meet new friends, and to help combat isolation and loneliness. Olga Novokshchenova got busy making masks for her swimmers and their families in Jamaica, while I made myself available to speak with any coach who needed support as they navigated the challenges of club programming. 
Early on, Chihiro noticed that the coaches with whom she was interacting with needed support. She asked me if I could run a group session for the coaches, following the training session, one Friday evening in April. Without thinking too much about it, I agreed. Only as I began to prepare did I experience huge resistance, a sense of self-doubt, and a feeling of "I am not sure I can do this!" 
I love speaking and sharing with coaches. This, however, was different. What could I possibly share from my own background since I had never experienced anything like COVID-19? The uncertainty of this situation made it even tougher. This led me to an interesting process of reflection where I had to put myself in their shoes, and consider what coaches and athletes must be going through during this unprecedented time. For one of the first times in my life, I felt helpless, and that is where I began – by sharing authentically what was in my heart. 
That first meeting covered the following: 
Acknowledging Grief:

It is essential to allow ourselves and our athletes to mourn what we have lost during this time, noting that everyone's process is different and that some athletes will take longer than others to move through this. 

The Importance of Self-care

: Now more than ever, coaches need to take care of themselves and find time to recharge their batteries. This is especially important if they are to continue to be a guiding light for their athletes in the weeks and months ahead.

Retaining Girls in Sports:

Three key factors, documented by research, are important for retaining girls in sports: Social Connection and Acceptance; Role Models; Skill Acquisition.

The Importance of Connection

: While Zoom is a wonderful tool for online workouts, athletes miss the informal opportunities during this time of isolation to connect with one another: the small exchanges and interactions that take place in the locker room before or after training, the conversations at break times, and the celebration of small victories after a good run-through. 

Foreseeable Challenges for Athletes During Isolation:

We discussed the unique challenges that isolation presents to athletes in terms of mental health, including depression, anxiety, eating disorders and other reasons athletes are more at risk.

Maximizing Opportunities During COVID-19:

I shared my personal views on where I saw opportunities for growth for coaches including creative development, getting clear on your personal vision, building the engine (physical capacities) of your athletes, starting a meditation practice, and scenario planning. 
When I agreed to the initial session, I did not imagine that we would subsequently continue to meet every Friday evening. Over the past two months, the sessions have provided a safe forum for coaches to experience professional development, to discuss key learnings from their week, to support one another through challenges, and to share best practices as countries navigate their protocols to return to the pool. 
Increased Networks of Support
In addition, the coaches have started to reach out and support each other outside of the Friday night meetings, which was another beautiful and unexpected outcome. Yingli Hou from Waterloo Artistic Swimming in Canada is now teaching a weekly Pilates class to Shelvy Melowa's athletes in Indonesia. Holly Hjartarson from Aquatica Artistic Swimming in Canada had her athletes join Leilani Torres' team in Chile for a workout led by Leilani. Alissa Moberg from Cayman Islands conducted a Zoom training session for any of the coaches who wished to take part so they could learn more about what technology can do. These are just a few of the many examples of the amazing things that have emerged from this experience. 
New Appreciation of Cultural Strength and Challenges
As part of our weekly leadership development exercises, coaches have been asked to identify areas where they feel challenged and uncomfortable. The conversations have led not only to personal "Aha!" moments for everyone, but have also created a forum for us to share our own challenges, and delve more deeply into relevant conversations. Latin American coaches from Peru, Argentina, Brazil, and Chile are helping coaches from Japan, Indonesia and South Korea become more expressive and, in turn, Asian coaches are sharing their knowledge and expertise in the areas of commitment, focus, and discipline – all necessary components for success in artistic swimming. 
Where to From Here? 
We recently held a brainstorming session for the future of our collaborations. The group was unanimous in wanting to continue the Friday night meetings. Everyone was asked to think of a topic area they would like to present. We have also now developed a healthy list of topics and a wishlist of guest presenters. Our first guest was Stephan Miermont, who shared his expertise and advice on training in small spaces, a challenge most people are facing during the pandemic.
This whole initiative happened organically; it was not planned, and it is not for profit. It is a rewarding and humbling experience to know that SyncEffect has been able to provide coaches from various countries, many of whom are working in isolation, with a meaningful forum to continue to be inspired, to develop a greater sense of connection both with themselves and other coaches, and to ultimately create a better experience for their athletes going forward. The group is made up of coaches who have decades of experience, some who are just starting out in their career, and everything in between. 
No matter what level of coach, no matter their country, this has shown us that we truly are all in this together, and we can all learn and benefit from sharing. Coaches helping coaches is the way forward for artistic swimming as we work to embrace a new reality for our sport in the years to come.
If you would like to learn more, you can contact Sheilagh via email at Sheilagh@synceffect.com 
About the Author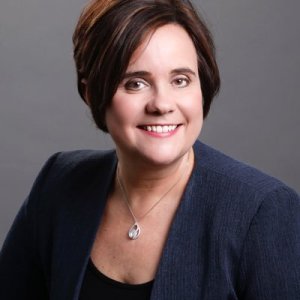 Sheilagh Croxon has dedicated her career to helping individuals, teams and organizations connect with their greatest potential. A three-time Olympic Coach in artistic swimming, she has led Canadian teams to medal success in two Olympic Games and several World Championships. A fierce champion and developer of women coaches and leaders, Sheilagh led the Women in Coaching programme for the Coaching Association of Canada for eight years. Most recently, she facilitated the inaugural women coach intern program for the Commonwealth Games Federation during the Commonwealth Games in 2018. She is the founder and director of SyncEffect, and a member of the FINA Coaches Committee for artistic swimming. 
For the full version of this article, including coaches' testimonials, please check out SyncEffect.