Paula Klamburg, 2012 Olympic bronze medalist for Spain, has been named the new head coach of Australia's national team. She replaces Kriszti Szedlak, who held the position for the 2022 season.
"I always loved to grow and teach," Klamburg told Artistic Swimming Australia. "After an amazing last season as a coach for Spain and winning the gold at the Junior World Championships, I can't wait for the next challenge becoming the senior head coach of Australia. I couldn't be more excited to bring all my knowledge and passion to the team!"
Klamburg had been coaching and choreographing for the Spanish junior national team for the last seven years. Most recently, she helped the team to historical gold medals at the FINA World Junior Championships in free team, highlight and both men's solo events. The Spanish junior team also won eight European titles last July.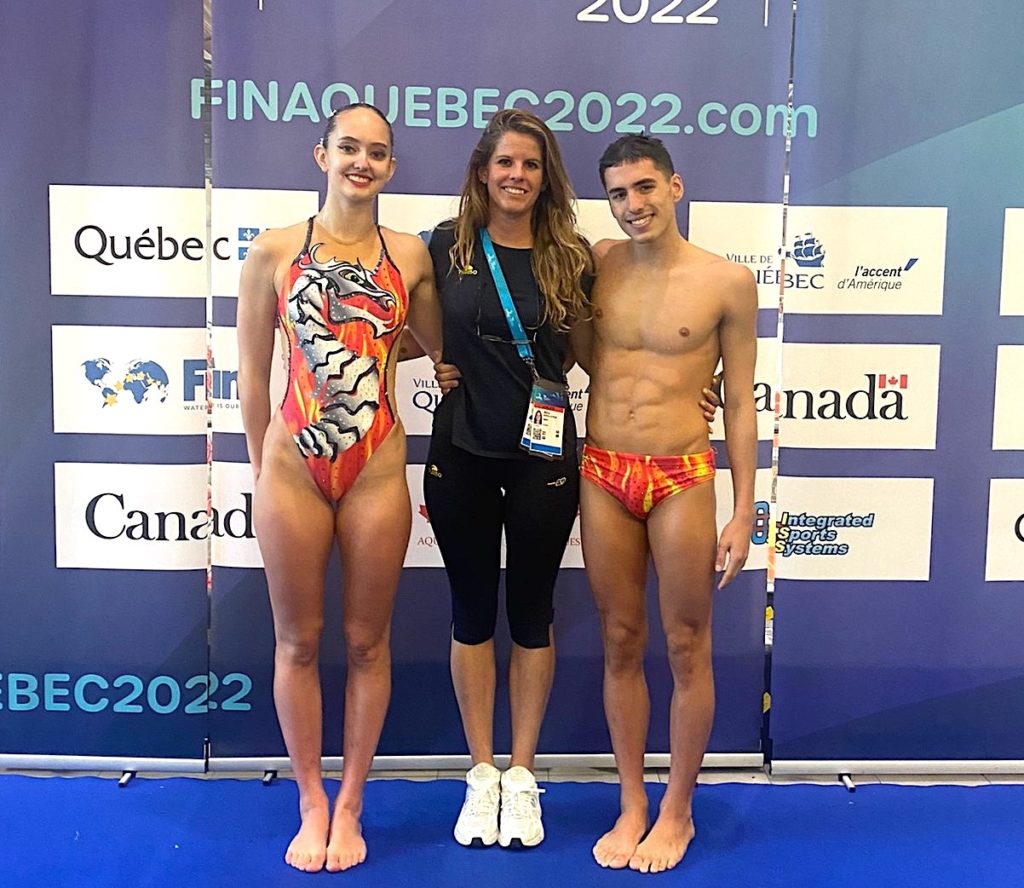 Her choreography work was notable in the team events, creating the "Witches" and "Avatar" free routines. She has also worked with Dennis Gonzalez on his solo routines, and helped him to four European and World titles in 2022.
In addition to Spain's junior national team, Klamburg has also been part of the coaching staff for the Catalan Swimming Federation (FCN). She focused on the junior group at the Joaquim Blume Sports Technification Center. This multidisciplinary center, located to the west of Barcelona, offers scholarships and training facilities for ten different sports including artistic swimming. This center gathers some of the most promising talent in the sport, and is a significant step before moving up to the CAR, the senior team's training center.
Finally, Klamburg has also helped Mexico's and Colombia's duets fine-tune their choreographies ahead of the 2020 Olympic Games.
Prior to coaching, she was a member of Spain's senior national team from 2009 to 2016, and won a bronze in the team event at the 2012 Olympic Games. She joined Ona Carbonell in the duet from 2014 and 2015 before retiring in April 2016.
She will move to Perth in Western Australia, and coach the team at the Hancock Prospecting National Centre ahead of the 2023 season. The Australian team has qualified to the last four Olympics as a team, and to every possible edition in the duet since 1984. Klamburg will look to build on this legacy, and help the nation lock a spot to the 2024 Paris Games.
ARTICLE BY CHRISTINA MARMET
If you've enjoyed our coverage, please consider donating to Inside Synchro! Any amount helps us run the site and travel costs to cover meets during the season.