Pau Ribes has announced his retirement from artistic swimming during a press conference in Sant Cugat del Vallès near Barcelona on October 20.
Ribes, an eight-time European medalist in mixed duet for Spain, is a pioneer for men in artistic swimming in Spain and internationally.
"It's time to say stop," he said. "I am 27 years old… Of course, it's a really hard and difficult moment for me, but I think I made that decision a long time ago. And a lot of things are changing in the sport, new scoring system, new routines… I can't improve more, so it's time to say goodbye and to start my new life."
Ribes retires after an amazing career and yet another incredible season. In 2022, he and Emma Garcia, his partner of four years, won two silver medals at the European Championships. The pair also placed fourth in both technical and free mixed duet events at the World Championships, the nation's highest ranking.
Ribes first joined the Spanish senior national team ahead of the 2015 season, after mixed duets were included at the World Championships for the first time. At 19, he thus became the first Spanish man to compete on the international stage. He and his then-duet partner Gemma Mengual ultimately placed fifth in the free event. He has since participated in four FINA World Championships in 2015, 2017, 2019 and 2022.
On the European stage, Ribes was incredibly successful as well. Across four European Championships, he won eight medals in the mixed duet, four silver and four bronze. He was also the first Spanish man to win an artistic swimming medal at a major international event.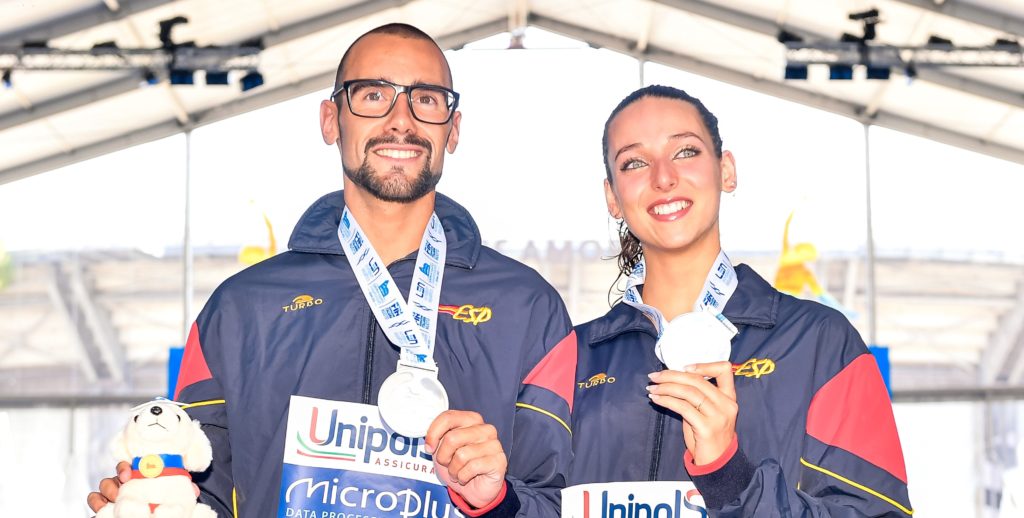 Born in Barcelona, he started artistic swimming at the age of seven, and first trained at the Club Natació Granollers.
At the time, he was one of the only boys doing artistic swimming in the country. Back then, he was mostly doing it for fun, simply enjoying the sport that he had picked up as a way to deal with his ADHD (Attention-Deficit / Hyperactivity Disorder).
His life and career path drastically changed in late 2014: FINA had decided to include the mixed duets at the 2015 World Championships. He was quickly called up to the senior squad and paired with Mengual, a three-time Olympian and one of the most famous athletes in Spain.
Ribes moved to the Centre d'Alt Rendiment (CAR) training center in Sant Cugat del Vallès, where he had been training since. A few years later, he switched clubs for Club Natació les Franqueses as well.
Throughout the years, he has often used his platform to push for further inclusion, and to fight for men and mixed duets to be included at the Olympic Games.
"I want to tell people that sport has no gender, none does," he told Mundo Deportivo in 2017.
Ribes leaves the sport in peace, acknowledging he has accomplished everything he set out to do. Additionally, he is thrilled to see the number of boys in artistic swimming grow, with 49 now registered across Spain, and 12 in Catalonia.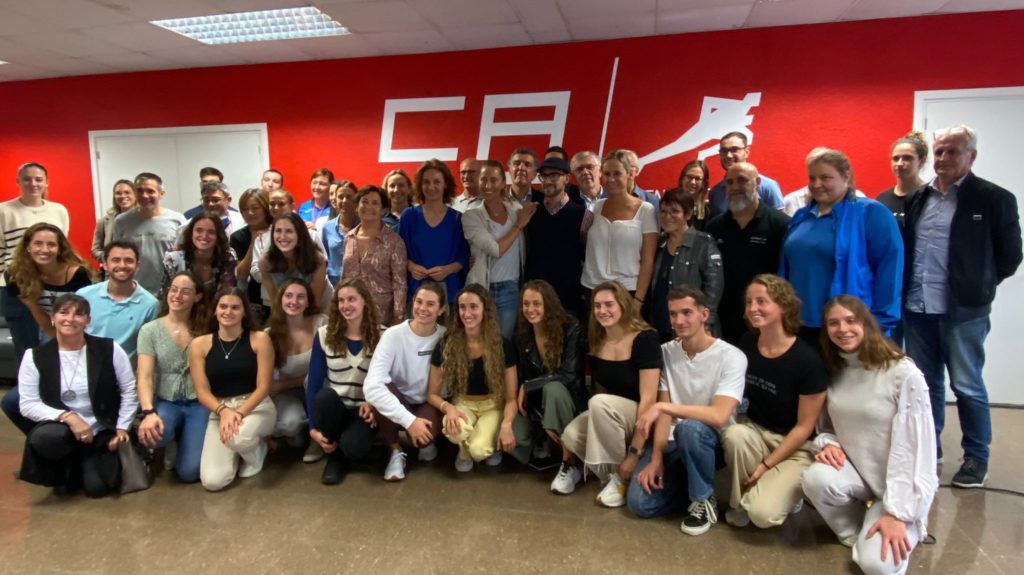 As for what's next, he will now follow in his great-grandfather's footsteps. In November, he will start studying in a barber academy. He hopes to eventually work in and own a barber shop, something he admitted feels like his calling deep inside. He will also naturally stay connected to the sport and continue coaching the younger generation of athletes in his club.
ARTICLE BY CHRISTINA MARMET
Cover photo by  Andrea Masini / Deepbluemedia / Insidefoto
If you've enjoyed our coverage, please consider donating to Inside Synchro! Any amount helps us run the site and travel costs to cover meets during the season.