Following the announcement of her retirement, four-time World Champion Inui Yukiko of Japan held a press conference on October 27 to explain her decision and field questions from the Japanese press.
Inui Yukiko is a three-time Olympian, and two-time Olympic bronze medalist in 2016. She is a four-time World Champion in the technical and free solo events. Inui competed in the eight World Championships held between 2009 and 2023, winning 12 medals across the solo, duet and team events. Finally, she is an eight-time silver medalist at the Asian Games across three editions (2010, 2014, 2018).
Opening Statement from Inui Yukiko
Thank you for taking time out of your busy schedule to come here. Well, I've been doing this for about 26 years. I have decided to retire from competitive sports. I have been on the national team for 15 years, won bronze medals at the Rio Olympics and gold medals at the last World Championships. Throughout my career as an athlete, I had never thought about when I would retire. I have simply made progress towards the goal that is in front of me, one step at a time, and I am now 32 years old.
The reason I decided to retire was because I wanted to become a World Champion. When I attained that, and looking back at my achievements, I felt that I had completed everything without any regrets. So, I made the decision. In addition, other factors besides the results came into play — such as having to sacrifice family life, which leading up to that point have been very intense every single day. But I have no regrets about my days spent as an athlete and the hard work I have put in day by day.
I have been in artistic swimming since I was seven years old. In the 26 years since I started swimming, there have been times when things haven't gone well. In my first years on the national team, I lost out on a medal. There have been times when I have felt quite frustrated, but then Coach Imura came back as the national team's coach. That gave us the opportunity to win medals at the World Championships. My motto was to move one step at a time towards the goal I want to achieve. Well, I was able to win the gold medal again this time.
I really couldn't have come this far without Coach Imura [Imura Masayo has been Inui's club coach since she was 11 years old]. Thank you for being by my side no matter what. I feel like I've been able to continue this long because you've been pulling me together. With the Paris Olympics coming up next year, I've decided to retire this year.
By the time the Tokyo Olympics were over, I had already been part of the duet and team. Even though I felt like I'd accomplished everything, I knew I still had things left to do in my solo career. I wanted to take on more challenges, so I decided to participate in that next World Championship. When I returned home, I realized that I had no regrets about the Olympics. At the World Championships in Fukuoka, I was honored to be able to perform in front of everyone who came and supported me. I'm really glad that I was able to do that, and I'm glad that I continued without giving up.
In the future, I would like to be involved in artistic swimming, and I am still doing so. I'm helping out as a coach at the club, and my specific goals are still to be decided. I would like to take my time to think about this. I would like to express my gratitude to everyone who has supported me over the years.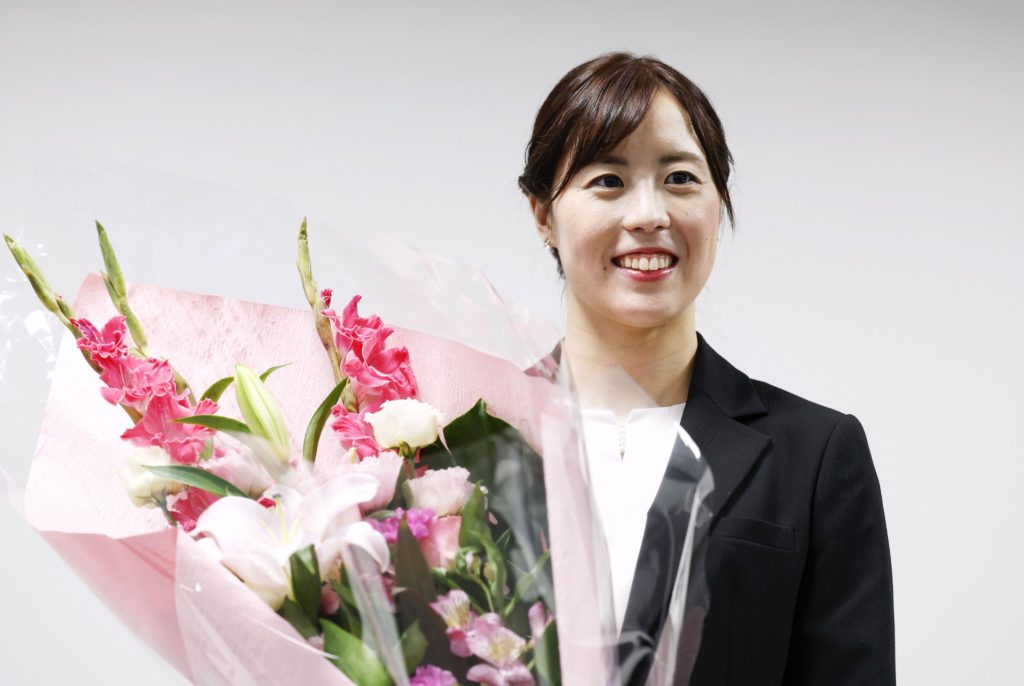 Q&A with Inui Yukiko
Q: Do you have any memorable Games or events? 
A: There are many but if I had to choose one it would be the most recent World Championships. In the past when the scores were announced, coaches and athletes had to stand separately. Now with the kiss and cry, I had the opportunity to sit on the sofa and receive my score with my coach. I could hug her with all my might and share my joy with her. 
Q: When did you make the decision to retire?
A: I didn't make the decision immediately after Worlds. As I have been swimming for a while, when I step away from the pool for a break I eventually feel like I want to swim and compete all over again. It took much pondering, thinking about life. I can't say when exactly I officially made the decision; my resolve simply solidified over time.
Q: I understand that you are currently coaching a club, would you care to elaborate?
A: As I am still able to swim, I teach with action – by demonstrating movements in the water for the athletes to copy and mimic. I feel that it is a good way for athletes to learn. 
Q: Tell me about a time where you felt like quitting the sport and how you were able to overcome those difficulties.
A: As I participated in competitions, there was a period of time where I didn't win any medals even though that was my primary goal. I lost much motivation and felt very frustrated with myself. But when the going was tough, my coach was by my side. I owe it to her and thank her so much for standing by me. I believed in her and decided to follow her guidance. 
Q: Looking back at the Olympics, were there any memorable moments?
A: The most memorable moment was in the Rio Olympics. Of course I was very satisfied that I attained a medal. For London, it was the first time I competed, I was quite disappointed as I could not get my hands on a medal. So it was great that after four years, I managed to get it in Rio. 
Q: Tell me about the sport, what do you like about expressing yourself in water?
A: I like that, that you can express yourself. There are many aspects to it but the most important thing is to make the water your own, own the stage.
Q: If there is a message that you would like to share with the young generation, what would it be?
A: I think it's very important to never give up and keep going even when things don't work out. Keep pushing forward. If you keep going, there are things that you can definitely achieve. Always do your best. 
Translation by Rachel Thean
If you've enjoyed our coverage, please consider donating to Inside Synchro! Any amount helps us run the site and travel costs to cover meets during the season.