Oh Spain, Spain, Spain, what is going on with you? If you were watching the synchro events in Rio and wondered why Spain wasn't there as a team, or why they have fallen behind many other nations over the last few years in international meets, well we've got a lot to cover so have a seat.
Spain rose within the ranks of synchronized swimming steadily, reaching its peak during the 2008 – 2012 period, but the nation has rapidly taken a downfall since then, and failed to qualify as a team for the 2016 Olympics. Now the future looks bleak for a country that used to be considered a powerhouse and obvious medal contender in synchro. So what happened? Where did it all go wrong?
The rise of Spain started when Anna Tarrés Campa, a longtime coach with the Barcelona club C.N. Kallipolis, took over the Spanish national team in 1997. Under her leadership until 2012, the team won four Olympic medals and over 50 medals between the Games, Worlds, and Euros. All the famous Spanish routines you can think of were created by her: Dali, the Circus, the Haunted House, Queen, Stairway to Heaven, the Sea, the Tango duet, Africa, Cats… Tarrés, Tarrés, Tarrés. She pushed the envelope of the sport and always gave us incredible and unique choreographies, unreal swimsuits and headpieces, and took Spain to the top of the international podiums. She created this peculiar "Spanish" style full of innovation, unique choreography, and intensity that we can recognize in any of her routines. Every meet, we all eagerly awaited to see what Spain would come up with.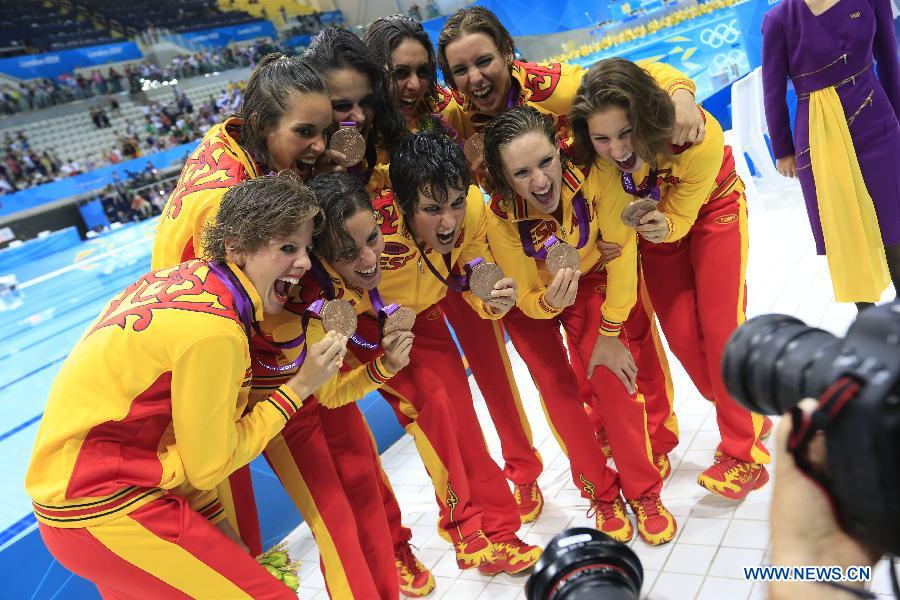 Spain won a silver in duet and a bronze in team at the London Games. In September 2012, the president of the Spanish federation Fernando Carpena announced to everyone's bewilderment that he would not be renewing Tarrés' contract due to "technical reasons and sports policy."
Following that announcement, a scandal erupted when two swimmers Paola Tirados and Cristina Violan publicly raised concerns about her and accused her of psychological abuse. Soon after, 15 other swimmers got together in a letter called "Cuando se puede evitar un mal es necedad aceptarlo" to denounce her harsh training strategies. The swimmers mentioned verbal abuse, a controlling behavior, mental games used to pit the swimmers against one another, and the use of fear and humiliation to keep the team in line.
Tarrés denied and said she was appalled by these statements. This controversy split the team in half, with some swimmers agreeing while others didn't and defended Tarrés. Shortly after, Tarrés started a lawsuit against the federation, and Spain's then-team captain Andrea Fuentes retired due to this conflict of interest while defending Tarrés and arguing that her straight talk was necessary to become a winning team.
Naturally, a new coaching staff was named for the new quadrennium that consisted of Ana Montero, Esther Jauma, and then-retired Gemma Mengual, who is to this day Spain's best swimmer ever. They had to juggle a generational change that is expected after every Olympics and sky-high expectations following 15 years of medal haul with the internal divide created by the allegations.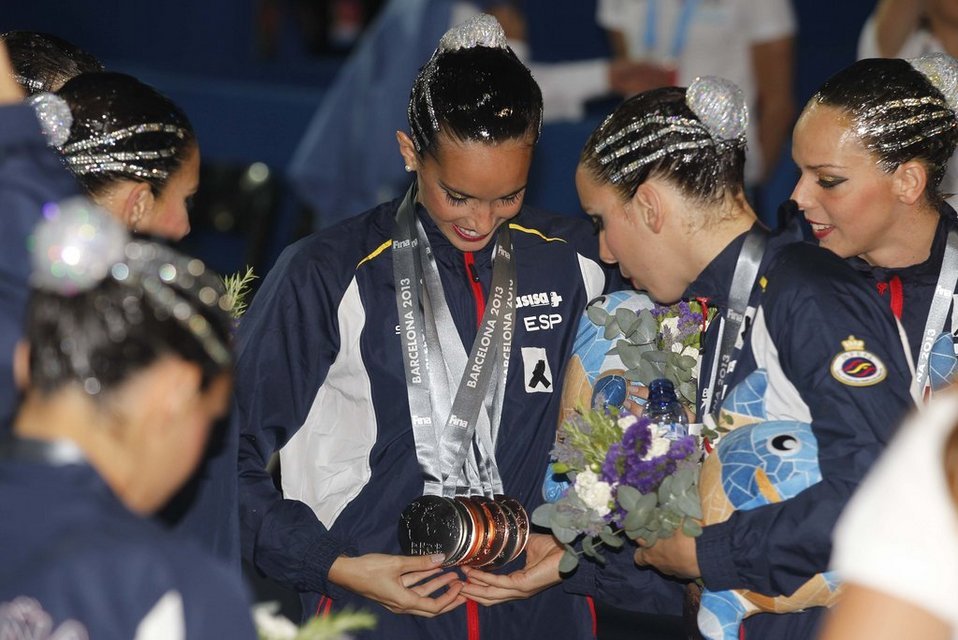 2013 World Championships went well for the Spanish team as they brought back seven medals, meaning they were on the podium in each event. 2014 is where the results started to suffer. At the 2014 European Championships, Ukraine placed higher than Spain for the first time ever in the duet, team, and free combination events. At the 2015 World Championships, Spain was left in the dust and only grabbed two medals (versus seven two years before) in the solo events thanks to the team's best swimmer Ona Carbonell. This time, both Ukraine and Japan moved ahead of Spain.
The final coup de grâce came in March at the 2016 Test Event in Rio de Janeiro, Brazil. The top three teams there would get spots to compete at the Olympics a few months later. Ukraine and Japan qualified easily, and in a shocking turn of events, Italy came out of nowhere and grabbed the final spot to Rio, relegating Spain to fifth place behind Canada. To add to the drama, Carbonell suffered a concussion in training and had to forfeit from swimming the free team routine, which undoubtedly shook up the rest of the team. Spain's duet of Carbonell and now un-retired Gemma Mengual qualified in duet, but the team didn't. The country went from bronze Olympic medalists to not even qualifying to the Olympics in only four years.
It is hard to pinpoint the exact reasons why it all went wrong. It is a combination of many things. Tarrés had put high expectations on the program, and everyone always expected Spain to be contenders for medals. Maybe the expectations were too much to handle? It also seems the new coaching staff had a hard time coming up with new ideas and high-quality routines. The difference was quite obvious following the departure of Tarrés, as the routines were a little less intricate, a little less clean, and a little less dynamic. They just weren't up to the standard we were used to seeing Spain at. The talent was undeniably there, but the routines were underwhelming. Synchronized swimming is a constantly evolving sport that requires the best teams to innovate in order to stay at the top.
There is also some controversy surrounding the star swimmer of the program Ona Carbonell. In early 2015, Carbonell announced she did not want to swim in the team routines anymore and chose to focus on her solos and duets. At the time, the roster was composed of a lot of new faces after 60% of the swimmers left the year before (which is very unusual in the middle of the quadrennium), and it certainly is always encouraging and helpful to have the best and most experience swimmer in the team routine with you. Maybe Carbonell's choice affected the team morale too. Moreover, there are rumors going around that Carbonell is allegedly giving more priority to her sponsors and other photoshoots than training, and that the coaching staff essentially lets her do whatever she wants.
Additionally, Spain has had issues finding a duet partner for Carbonell this entire quad, and her technical level is a hard one to match. An Olympic duet takes years to become perfect, and the longer the two swimmers train together, the better. The pair can develop chemistry and get to know each other so much that they can anticipate each other's moves or reactions. A strong friendship and bond between the swimmers results in a stronger duet in the water. Essentially all of the duets that we saw at the 2016 Olympic Games have been together for years.
In 2013, Carbonell was first paired up with Marga Crespi. In 2014, Crespi was recovering from an injury when Carbonell declared that she would rather swim with fellow teammate Paula Klamburg for the rest of the quad. The two had already been a duet in the junior category. This led Crespi to call Carbonell selfish for announcing it while she wasn't at her best and without notifying the coaching staff or the federation. Crespi retired shortly after. Carbonell and Klamburg swam together at 2014 Euros and placed third.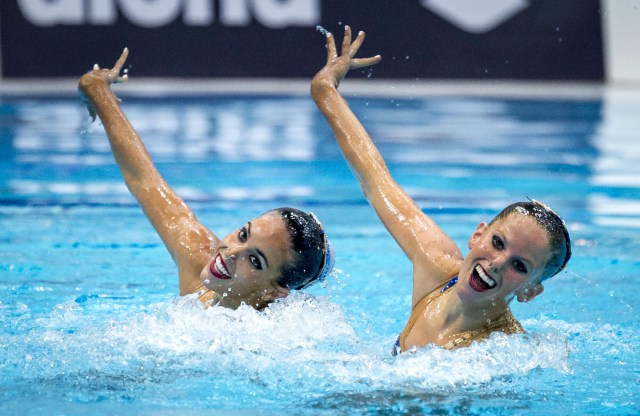 The duet changed again in 2015 when the coaching staff put Clara 'Clarita' Camacho with Carbonell for the technical duet where they placed fifth. Klamburg and Carbonell were still paired for the free duet and they also placed fifth. Klamburg retired after the 2016 Test Event without even finishing the season, jaded from the missed qualification and a lack of motivation.
At the same time, Gemma Mengual had gotten out of retirement to compete in the first-ever mixed duet competition at 2015 Worlds in August. In September 2015, Mengual announced she would be competing with Carbonell for the 2016 Olympic Games.
This was a controversial decision, with the federation and coaching staff choosing the "easy" way in a sense by relying on their veteran and putting an experienced swimmer up with Carbonell instead of training and giving more international experience to younger swimmers like Camacho, which would have been better for the long-term success of the program. That said, with so many changes and such little time to choreograph and create routines for a new Olympic duet, it is understandable why they picked the veteran over the rookie. However, it probably was discouraging for many younger swimmers to see they could so easily be replaced if one of the more "famous" swimmers suddenly decides to come back and is given priority by the federation regardless of whether their physical abilities are up to par or not.
Carpena and the entire federation were desperate for Spain to defend their medal in Rio, and they viewed this pairing as the only viable option. Carpena went above the law and gave Mengual a very generous funding allocation of 4,000 euros/month to train. This was something never seen before as this kind of salary is usually given to athletes who have had excellent results recently and not to someone coming out of retirement. The pair qualified at the test event, but placed fifth at the 2016 Olympics and quite far from a medal position.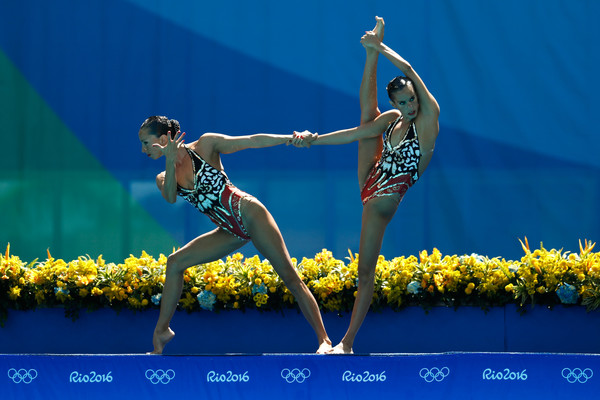 With so much attention devoted to Carbonell and the duet, it is in hindsight understandable why the team and the results started to suffer. Year after year, we heard new excuses used to justify why Spain wasn't doing so well: first it was a generational change, then that the gap in the skills and technical level was too big between veterans and new swimmers, then again that the program was in a transition phase, and in Rio it was because the judges were conspiring against Spain… Right.
Spain has had all the depth it needs to keep succeeding in the senior category. Their 13-15 and junior teams have been highly successful in international competitions this entire time. The country has the talent, but they just appear to not have the system to support, nurture, and hone that talent anymore at the senior level. With certainly more retirements coming our way from the current team members and their dwindling junior roster, I am not sure what Spain is left with.
With what seems like a lot of turmoil, strong personalities butting heads, a tense atmosphere within the team and poor management from the federation and the coaching staff, it has become obvious that a big overhaul is needed. Carpena's position is up for re-election at the end of the year, and many Spanish synchro fans certainly hope for him to leave, which would allow a fresh new start for the program.  It appears there are a few swimmers who haven't formally retired yet waiting in the wings for something to change as well. We can only hope for a less rocky quadrennium and for Spain to be in Tokyo with a full team in 2020, but the changes and improvements need to come from within first.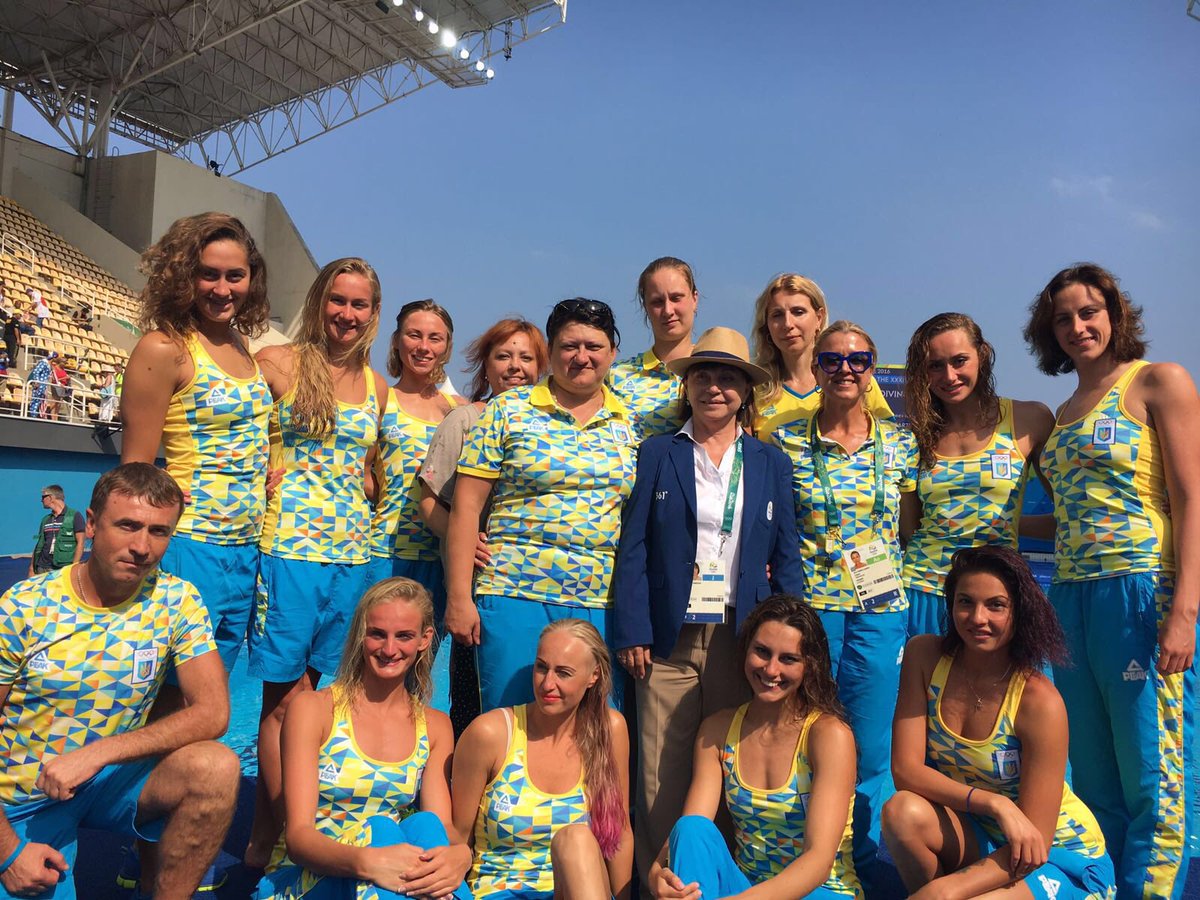 After a brief stunt with the French national team, Tarrés (middle row, third from right) has worked with the Ukrainian national team as an artistic director since 2015. Since her dismissal in 2012, many have accused Carpena to have fired her for personal reasons and to have failed to disclose "sporting and official criteria" that would justify that decision. Tarrés has won her case in all instances of the ordinary court. The courts also convicted the federation to compensate her for unfair dismissal.
Article by Christina Marmet