2015 World Champion and pioneer for men in synchronized swimming Bill May has now been partnered up with Kanako Spendlove, one of his work colleagues at Cirque du Soleil. The pair presented their brand new free routine this past weekend at the 2016 UANA Pan American Championships in Puerto Rico.
Bill May is the most famous and greatest male synchronized swimmer. May has competed in national and smaller international competitions since the 1990s, but until last year had been forbidden to compete in major international meets. If he had been allowed to, May probably would have been a member of the 2000 and 2004 U.S. Olympic teams. Sadly, he had to watch from the stands.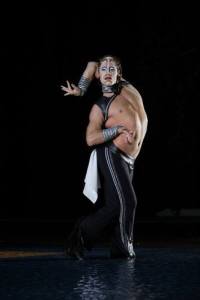 May has been a member of the Cirque du Soleil show "O"  in Las Vegas since 2004. When men were finally allowed at World Championships in 2015, May came out of retirement after essentially 10 years away from competition so he could compete in the technical and free mixed duet events.
He was partnered up with 2008 U.S. Olympian and fellow "O" cast member Christina Jones for the technical routine, and the two won the very first World title ever in the event. It was a historical moment that delighted every single fan around the world, as May had been around for so long and had single-handedly put male synchronized swimmers on the map. Also, everybody loves him.
For the free duet, May was paired up with his longtime duet partner and friend Kristina Lum Underwood. The two go way back, as they swam together in the late 1990s and won silver at the 1998 Goodwill Games along with many national titles. With a Firebird-themed routine in Kazan, they finished second behind Russia's Aleksander Maltsev and Darina Valitova. History was made for men in synchronized swimming with a total of 10 participating nations for the very first edition of mixed duets.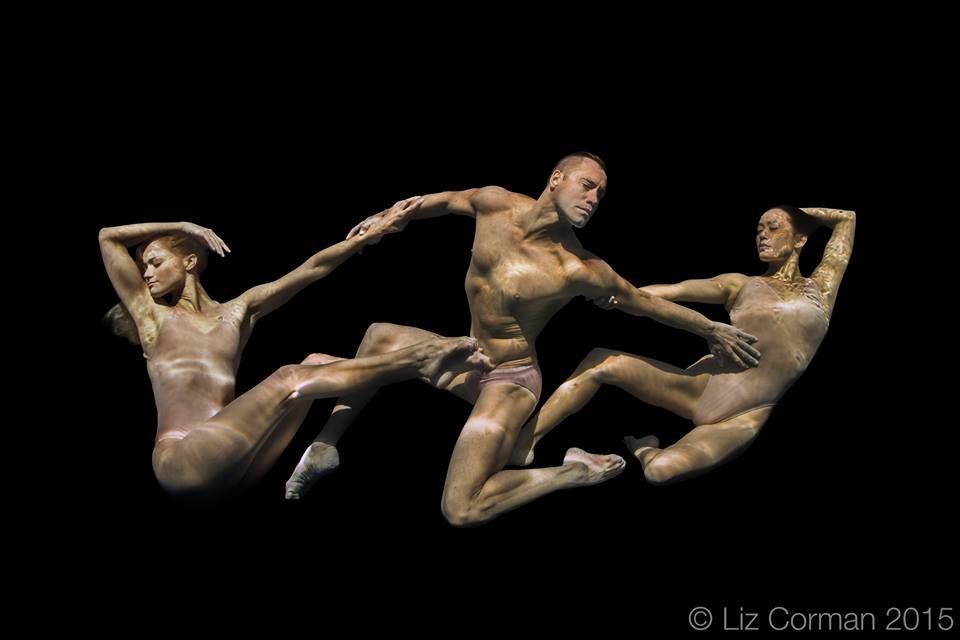 May is now partnered up with Kanako Spendlove (née Kitao) who also works with him in "O". Spendlove is a former Japanese national team member, and won silver in the team event at the 2004 Olympic Games in Athens, Greece. She moved to the U.S. about 10 years ago, and through her training for Cirque has improved her flexibility and artistry in the water.
May and Spendlove debuted their new free routine over the weekend at the UANA Pan American Championships. Check the routine out on our Facebook page! This new duet is fantastic with such incredible artistry, and it is really pushing the envelope for what a mixed duet should look like. They scored a 88.1667 and one judge even gave then a 10.0 in artistic impression! They will likely appear next summer at the 2017 World Championships in Budapest, Hungary, where May will aim to defend his title.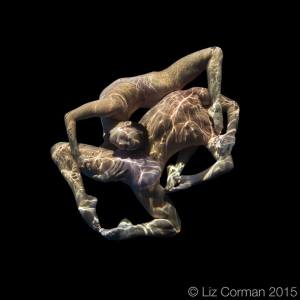 In the meantime, May continues to raise awareness and to fight for men to be finally allowed to compete at the Olympics. It is for one long overdue and incredibly sexist to have such unjustified gender discrimination in this day and age in a sport. Secondly, mixed duets allow for a lot more playful interactions and for a male-female connection which then gives the opportunity to bring artistry to a whole different dimension. The introduction of such an event would bring a breath of fresh air and would likely generate a new interest to the sport.
Japan was one of the 10 nations that presented a mixed duet in Kazan in 2015, and with the 2020 Olympics set to take place in Tokyo, many are hopeful the host nation will also help push for a change. The proposal to include men in Tokyo won't be discussed and deliberated until FINA's 2017 congress a few days before the start of the World Championships in Budapest. If agreed upon, FINA would then have to make a recommendation to the International Olympic Committee, which would have a final say in the inclusion of men in 2020.
If you wish to know more about Bill May's story, ESPN published an incredible feature in March 2016. It is a long but fantastic read. And if you don't feel like reading, you can check out this fun duet from a few years ago of May with 2004 U.S. Olympian Anna Kozlova that shows once again how talented and charismatic he is in the water.
Article by Christina Marmet
Underwater photographs by Liz Corman
Header's photograph by John Huet for ESPN.