This last quad was one of disappointment and letdowns for Spain. After winning medals at the 2008 and 2012 Olympic Games, and at the many World and European championships in between, the 2013-2016 quad saw the Spanish team go down the rankings a lot faster than expected. Between the struggles of finding a suitable duet partner for Ona Carbonell, coaching changes and internal drama, Spain was not able to hang on to its position of world medal contender, and failed to qualify a full team to Rio. Now almost entirely renewed, the young national team and new duet are ready to take on the challenge of bringing their nation back to the international podiums.
As we had already been hinted at on social media, Ona Carbonell has been training for the 2017 World Championships in Budapest, Hungary with two new duet partners. During the official media day at the CAR Sant Cugat on February 22, the press was officially introduced the new Spanish duet made of Carbonell and Paula Ramírez. Sara Saldaña is also training with them and will likely serve as alternate for now.
With so many retirements in 2016, the choices for a new duet partner for Carbonell were limited. Fans were curious to see if the staff would go for a brand new duet, or would keep Carbonell in it and thus try to find her a partner…again. Evidently, it picked the latter and continued on with the duet 'musical chairs.'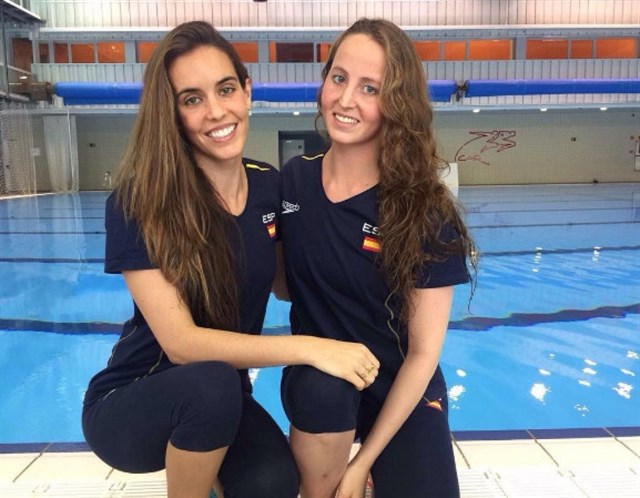 Ramírez has been swimming since the age of four, and has been on the senior national team since 2015 after a few stints on the junior national team the years prior. She swam with the team at the World Championships in Kazan, Russia that year and placed fifth in the free combination, technical and free team routines. While Ramírez' strength is her artistry, she is also very well aware that her technical abilities do not match Carbonell's quite yet. However, she emphasized in interviews that she is up to the challenge and that she has been working hard to make the two look like 'twin sisters' in the water.
Carbonell and Ramírez will not be presenting new duets in Budapest, and will show the same routines that Carbonell and now-retired Gemma Mengual swam in Rio. The goal for 2017 Worlds for this new pair is simply to maintain the fifth place finish from the Rio Olympics.
Additionally, head coach Esther Jaumà explained that bringing in Saldaña is a way to plan for the future. While the swimmer lacks maturity and technical skills to be paired with either swimmers at the moment, the option of a future duet of Saldaña and Ramírez is very much the goal, if and when Carbonell decides to retire.
Hopefully, we can avoid the whole duet drama that we witnessed last quad, as it just seemed impossible to find a duet partner to stick with Carbonell. Ramírez is actually Carbonell's sixth partner in just five years. This pair needs to look ahead and focus on 2020 and beyond, and for that they will have to swim together for longer than a season. But all in all, it sounds like the coaching staff is getting ready for the future generation and is already anticipating the post-2020 turnover.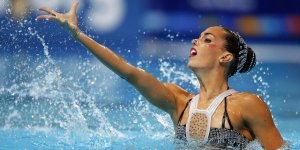 In solo, Carbonell has much higher expectations and goals for herself. She aims to at least maintain her results from 2015 Worlds where she obtained a silver medal in the technical routine, and bronze in the free routine. She will present two new solos this season, with choreographies and musics that she says are very different from what she's used to. She admits it's been hard but that she likes the challenge, and she hopes she will be able to surprise and please the judges and crowd in Budapest. Carbonell should present these new routines for the first time at the Japan Open at the end of April in order to get some judges' feedbacks before Worlds.
We don't have much information on the team routines, but we should hopefully expect some new choreographies to be unveiled in Budapest. The mixed duet will still be Pau Ribes and Berta Ferreras, and they are now coached by Gemma Mengual. The two recently won bronze at the 2016 European Championships, and will certainly aim to medal at Worlds as well.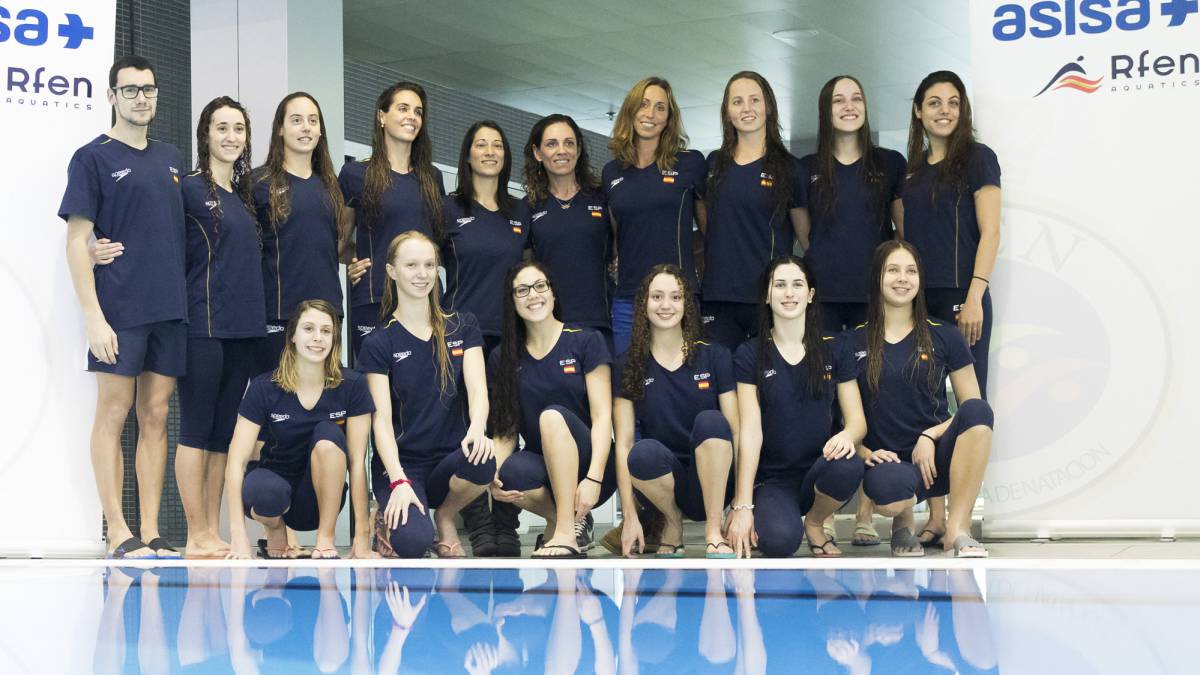 This is an important time for Spanish synchro, but it will be exciting to see where this team goes. It is great that the focus seems to be on the years ahead, and not solely on the short-term and upcoming competitions. The coaches and swimmers all seem realistic about the expectations this year, and they do recognize that winning medals in Budapest will be extremely hard to do (except in the solo).
The rest of Spain's national team roster is made of Cecilia Jiménez (CN Granollers), Helena Jaumà (CN Granollers), Carmen Juárez (AD Sincro Retiro), Leyre Abadia (Real Canoe NC), Alisa Ozhogina (CN Sincro Sevilla), Ariadna Ariso (CN Granollers), Julia Echeberría (AD Sincro Retiro), Natalia de la Nuez (CN Granollers) and Blanca Toledano (Real Canoe NC).
Article by Christina Marmet