The 2019 Junior European Championships wrapped up yesterday in Prague, Czech Republic, after six days of competitions. Spain was one of the big winners of this meet, after grabbing four silver and five bronze medals. A handful of other Europeans nations also made great strides and showed a lot of promise, like Belarus, Great Britain, the Netherlands, Serbia or Switzerland.
We had already seen Spain's junior team a few weeks ago at the Spanish Open in Barcelona, but it truly delivered here in Prague. One of the highlights for the Spanish occurred on the last day of competition where they upset Ukraine for silver in free combination by 0.2000 points thanks to their reworked and dynamic "Life in the Factory" routine, formerly used by the senior team as a free routine, for a final score of 88.2000. The 0.2000 difference with the Ukrainians was actually solely in difficulty, as both nations were tied in execution and artistic impression.
In the technical and free events, Spain had to settle for bronze behind their Ukrainian rivals, this time with new choreographies both created by Paula Klamburg, with the  'Avatar' free routine and a Fanfare-y tech routine. This Spanish team is solely made of swimmers born in 2002 and 2003, meaning they all have one or two more years left in this age category, so the future is very bright for the country for the next few seasons in juniors, and eventually in seniors with this depth of incoming talent.
Another upset happened in free solo, where Iris Tio grabbed the silver medal ahead of her new Ukrainian opponent Anastasiia Soldatenkova with a 0.0667 difference, and after being in third place after preliminaries. Tio, who is using Ona Carbonell's 2015 free choreography, was visibly thrilled, especially considering she likely does not get much time to work on her solos as she's part of all the senior team routines, has competed extensively in the world series circuit and at the European Cup this year, and is gearing up for the world championships in a few weeks.
Tio made her first outing of the season in the technical solo with also a reworked version of Carbonell's 2015 routine to "Requiem for a Dream," where she casually starts the routine in the water with a full split at the surface. This time, she finished in third place but only 0.3027 points behind Ukraine's Oleksandra Burdova.
The duet of Mireia Hernandez and Irene Jimeno also closed in on Ukraine, particularly in the free event by finishing less than a point behind. In the mixed duet events, Beatriz Castano, Fernando Diaz del Rio (tech), and Xavier Guillen (free), comfortably finished in the silver medal positions for their first time at the junior Europeans, and kept the pairs from Italy and France well at bay. All in all, Spain will leave Prague with a medal in all nine events, and once again the future is bright for this entire generation of Spanish swimmers.
Another nation that had great results in Prague was Belarus. The notable highlight for the country was tying for fourth place with Italy in free team and finished 0.2426 behind in tech for fifth, a huge improvement from last year's seventh place finishes. The vast majority of the swimmers are also part of the senior squad, so this can only be encouraging for them heading into Gwangju. Additionally, the Belarusians had two different duets out, with the pair of Vera Butsel and Hanna Koutsun in free, and the new pair of Marharyta Kiryliuk and Aliaksandra Vysotskaya in tech. Butsel and Koutsun had already competed this season at the European Cup. Here, they were able to pass Greece in final and place 0.4000 points behind France, while Kiryliuk and Vysotskaya truly had a great first showing for seventh place and also 0.5000 points behind the French pair.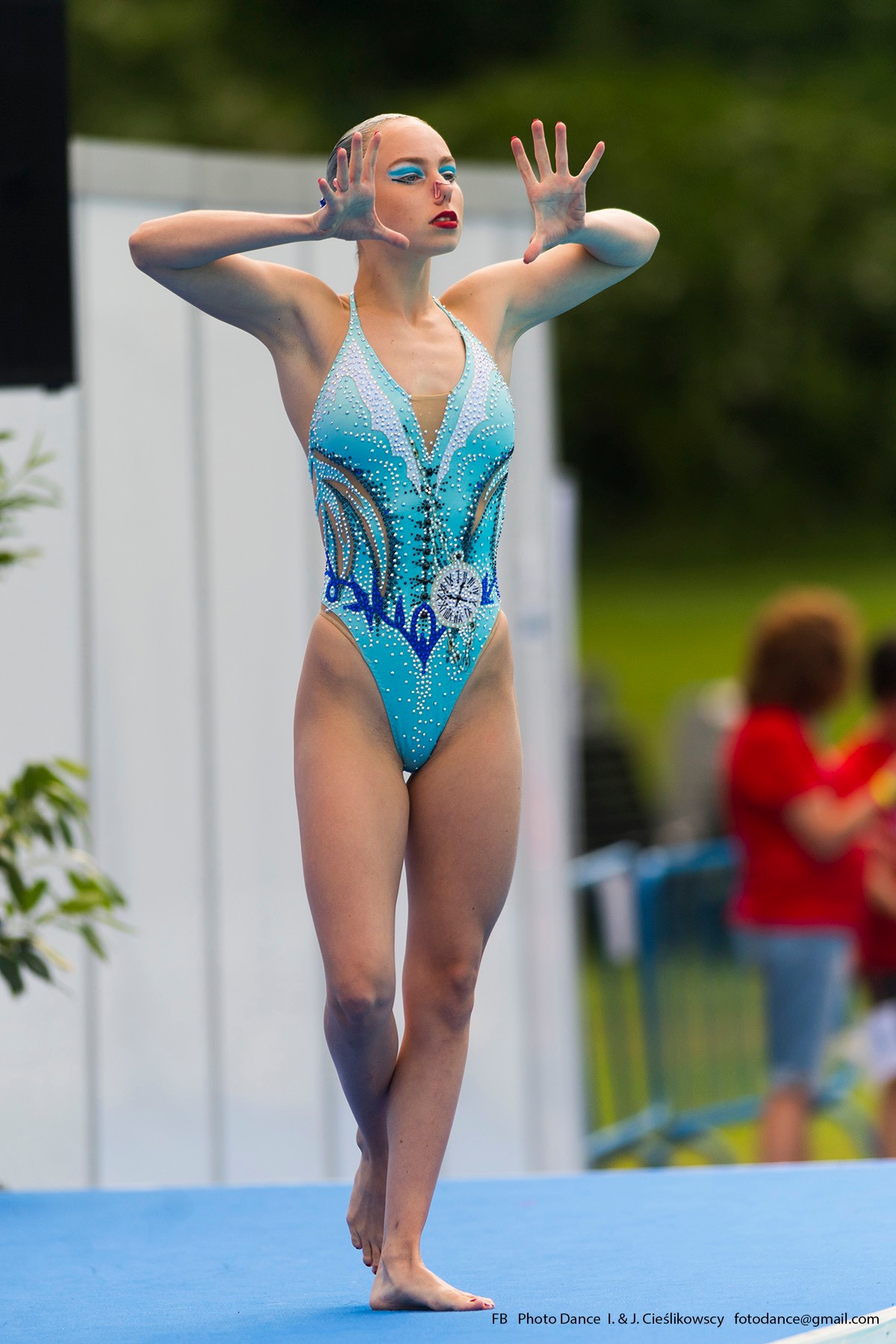 Finally, Vasilina Khandoshka, who has competed extensively in the senior meets and world series over the last few years, has never been so close to the junior solo podium. She landed in fourth in both solo events, but only 0.3078 points in tech and 0.300 in free of a medal. Of note, she moved ahead of Great Britain's Kate Shortman once more, who had been ahead this entire season in the senior meets, so it will be an interesting showdown at worlds. Moreover, Khandoshka is once again the European junior champion in figures, and was joined by two of her teammates on the podium for an all-Belarusian medal ceremony.
Speaking of Great Britain, it likely obtained some of its best results at a European junior championships in the solo and duet events. It has been easy to forget that both Shortman and Isabelle Thorpe still had one more year of eligibility in the junior category, as they have been competing on the senior stage since 2017 and have done so like veterans. Shortman finished in fifth place in both solo events and ahead of Italy's soloist by a few points. In the duets, she and Thorpe placed fourth, a significant improvement from their seventh and eighth place finishes last season. The free team and combo also improved their scores by over two points since 2018. Much like with Belarus, this is was a great showing heading into the world championships.
Switzerland was another pleasant surprise at this competition. Soloist Ilona Fahrni is one to watch for over the next few years, while she and Babou Schupbach had strong showings in the duet to improve the nation's score since 2018 by nearly two points. Finally, both team routines were fast-paced with good acrobatics and artistic research,  with the tech routine set to "Far From Over" by Frank Stallone, and the free to a Spanish music, which we actually had already seen earlier this season, albeit modified, at the French Open. The scores in both events were also on the rise by about a point compared to last season's junior European championships.
As expected, Russia won every single event again this season. Tatiana Gayday was the soloist again, which was actually hard to predict as she has not competed nationally at all this season nor internationally in that event since the 2017 Junior European Championships. Other than Gayday's solos, the Russians did not show any new routines, as they kept last year's Ninja technical choreography and the Bats free routine for the third year in a row. Both duet choreographies with Kseniia Ladnaia and Elizaveta Minaeva also remained the same. As for the free combination and the mixed duets, all had competed (and won) earlier this year at the European Cup. Business as usual.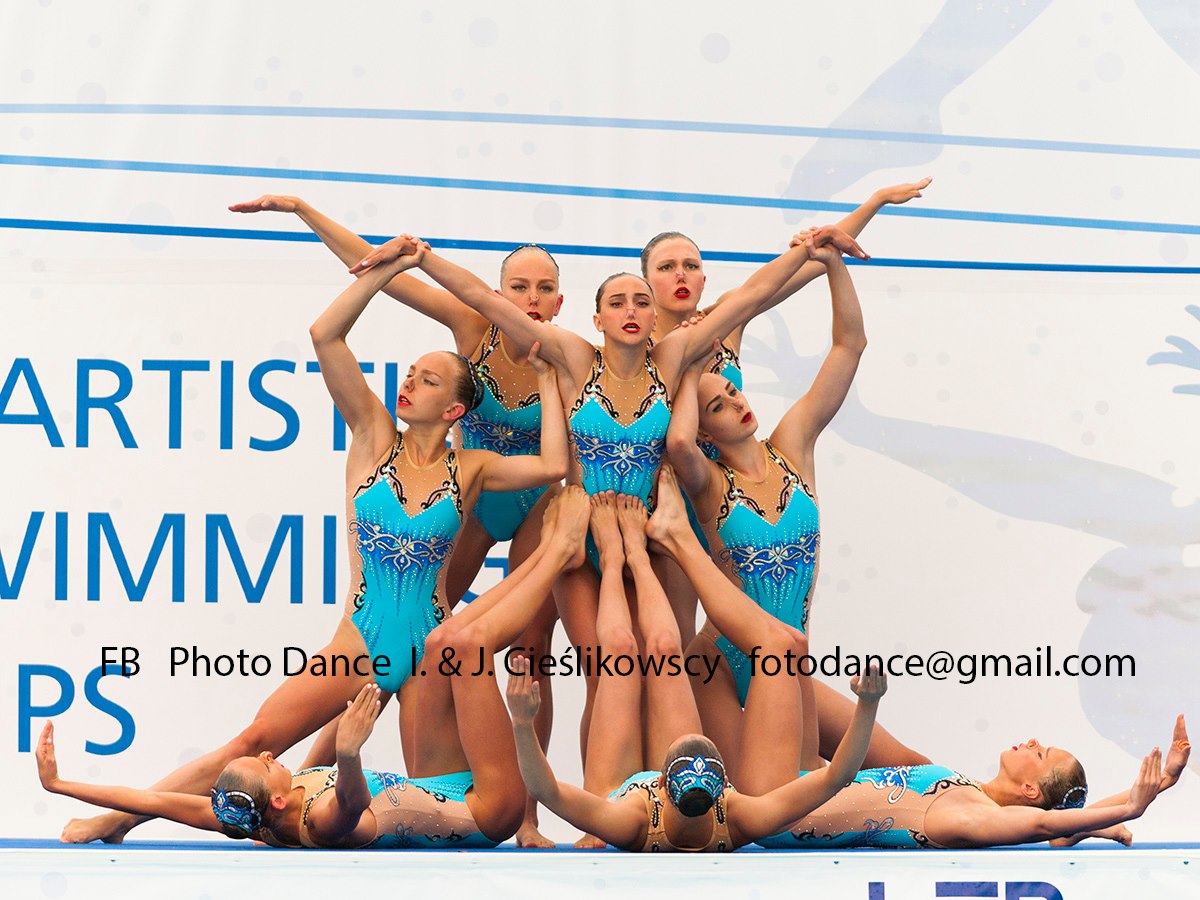 Of course, the Ukrainians had plenty to be thrilled about as well, with six silver and two bronze medals. One swimmer to keep our eyes out for is the free soloist Anastasiia Soldatenkova, born in 2004 and thus still eligible for the 13-15 competitions. She's fairly new to the international scene, as Ukraine hasn't competed at the COMEN Cup these past two years, but she did swim at the 2018 Hellas Beetles Cup in both free solo and free duet. It would be very surprising to not see her again later this summer at the FINA Youth World Championships. With her 86.9000 here, she definitely could be a strong medal contender.
Before moving on, a fun little fact that was pointed out by a fellow synchro nerd: Soldatenkova swam to the same music as Ukraine's Darya Shemyakina at the 1998 European Cup in the exact same pool, but 'only' with a 21 years difference.
France only competed in a handful of events, but it most importantly won a bronze medal in the technical mixed duet event with Madeline Philippe and Quentin Rakotomalala. This is the first medal for the nation at the Junior European Championships since Estel-Anais Hubaud in 2013. Italy also was able to grab one medal, this time in the free mixed duet event with Veronica Benedetti and Edoardo Fanton.
Serbia's Jelena Kontic in solo showed massive improvements since last season as well. Kontic qualified for the free solo finals for the first time and finished 13th in technical solo, a gigantic change compared to last year's 20th and 18th place finishes, respectively. The duet of Kontic and Elena Jeremic was just as successful, placing 12th in tech and 14th in free, but mostly improving by over five points in the former, and almost eight points in the latter! Shoutout to Kontic who has been competing extensively in many senior meets all season, and who managed to learn a whole new technical duet choreography for this particular competition.
The Netherlands had a brand new pair making its international debut in Prague with Merel Catharina Roeflofje Leuring and Maria Lorenzini. These two are coached by Esther Jauma, who took over the program about two years ago and has brought the senior duet to new heights already. These two had a fantastic showing for their first time out, qualifying to finals in free duet to eventually score 77.5667 in final (and 78.8333 in prelims!) with their energetic and fast-paced routine to "No Swinging In Your Walking" by Black Cat Zoot.  It's great to see the nation is also working on the next generation of swimmers and doing so successfully. We can only hope it builds a team back up again in the next few years.
It was exciting to see Germany's pairs of Klara Bleyer and Nicole Davidovich (free), and Klara and Johanna Bleyer in tech, finally compete in the junior category. The nation had not entered a junior duet in the last two years, and these two have had good results in the 13-15 age group for a while now, particularly at the COMEN Cup. In Prague, K. Bleyer and Davidovich jumped up to 10th place in free duet with 77.7000, and the Bleyer sisters finished 12th in tech. In free, the Germans were the youngest duet of the meet and still do qualify for the 13-15 category, so it was hopefully not the last we will see of them this season.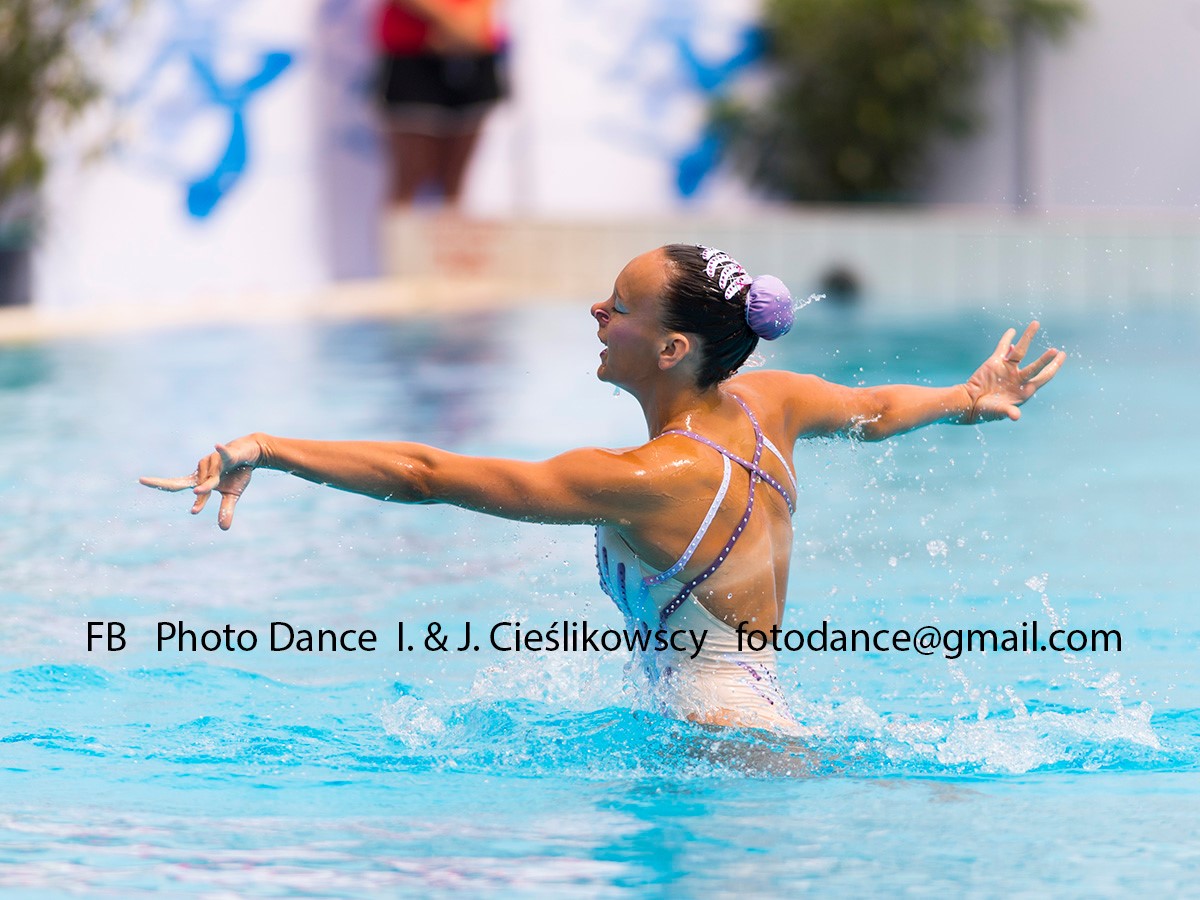 In solo, Bleyer was also one of the youngest competitors, and finished eighth in free solo with 78.1000 and 15th in tech with 72.1937. While Ukraine's Soldatenkova was the most dominant swimmer born in 2004 in free, it is Slovakia's Chiara Diky who placed the highest in 11th with 74.2394. Slovakia also had its mixed duet entered as pre-swimmer again this season – the two have done so in a lot of major senior and junior meets over the last few years – and we will certainly see Jozef Solymosy at the youth world championships in August.
Greece fared relatively well especially considering most of its top junior and even 13-15 swimmers are now up in the senior team, so it was actually pretty impressive for them to field a full team there. The Greek team finished sixth in tech and free team, and fifth in combo. There was unfortunately no Greek soloist here, but hopefully the nation is saving up some of its top 2004 athletes like Eleni Fragkaki and Krystalenia Gialama, both on the senior team, for the youth worlds.
It was also thrilling to see a few other nations in the team events like Sweden and Lithuania that we don't get to see a lot, much less in these events. Croatia overall just killed it with the entertaining themes, with a 'Shark' free duet which we had seen at the European Cup, and team choreographies to the Ninja Turtles or the discovery of Space. The host team from the Czech Republic also finished the competition on a high note, scoring 77.2667 in combo, while Karolina Kluskova qualified for finals in free solo.
Of note, the number of mixed duets increased from two to four this year, and it will hopefully continue going up over the next few years. All results, along with most links to each routine of the competition (thanks to Jelsincro on YouTube), are available on this page.
Article by Christina Marmet.
Photo courtesy of Spanish Junior Team on Instagram.