It's that time of the year again! The 2019 FINA World Championships will be held from July 12 – 20 in Gwangju, South Korea, so it's time to start previewing what to look for in each event at the biggest competition of the year.
At the time of this writing, full entry lists are not available yet, so these are based on observations from the season and other news updates. Edits will be made if/when necessary whenever the official entries are published.
This first preview will focus on the solo events, which will feature the comeback of Russia's one and only Svetlana Romashina in free. Romashina returned to training in the fall of 2018 after taking a two-year break away from it and having a baby girl. We have seen her already twice this season in the duet event and she's back in shape like she has never left, so it will be a treat to watch her in solo again for the first time since the 2016 European Championships.
This competition will also mark her big return at worlds for the first time since 2015, and her seventh world championships appearance. Nothing has been revealed about her routine, but she is certainly the favorite for gold and one of the top athletes to watch.
Her duet partner and defending world champion Svetlana Kolesnichenko will compete in the technical solo event with a routine set to 'Survivor' from 2WEI. She has competed this routine twice already this year, and obtained a season-best score of 94.0252 at the Japan Open. She is also undeniably the favorite to win the technical gold medal in Gwangju.
The rest of the medals are however for once truly up for grabs, and it could really go in a few different directions depending on the level of performance from the athletes on that day. The technical solo has actually become quite interesting to watch through the season, as the elements are extremely difficult and can quickly make or break the final score.
Spain's Ona Carbonell is back in both solo events after taking the 2018 season off for her seventh world championships of her career. She started the season with her 2017 Snake choreography in tech, but unveiled a new routine at the Spanish Open to a speech from Nelson Mandela on the meaning of sports. Carbonell has worked on this routine with Virginie Dedieu, and the two have also collaborated on the free solo, but much like Romashina, we don't know anything about it. Back at the last worlds in 2017, Carbonell had won two silver medals. She certainly has the potential to repeat here, but it's not going to be as easy and clear-cut this time around.
Indeed, Japan's Yukiko Inui has made fantastic strides this season and has actually passed Carbonell in technical solo twice already at the French Open and the Japan Open, by 0.0401 and 1.4842 points respectively. Granted, this happened with Carbonell's old routine and the two have not competed against each other since Carbonell changed, but this will be a thrilling event to watch between these two.
Again, the elements make it extremely interesting, and Inui does actually have an edge there, particularly with her fifth element (Barracuda Continuous Spin 720°) probably being one of the best across the board while most everybody, including Carbonell, still struggles with it. Inui has never won a world medal in solo, but she could very well change that in Gwangju.
Ukraine's Marta Fiedina could however rain on everyone's parade as she is another challenger for a medal. The 17-year-old could very well end up being the youngest in the field for her first world championships, but she has clearly showed incredible potential throughout her first season as the senior soloist. Fiedina and Carbonell matched up twice this season in the technical solo at the Spanish Open and at the ASWS Super Final, and Carbonell barely squeaked out the victory by 0.094 and 0.1888 respectively.
These margins between Inui, Carbonell and Fiedina are essentially nothing, and these top four soloists, particularly in tech, cannot afford any mistake if they hope for a medal of any color. With Romashina and Carbonell remaining secretive about their free solos, and Inui and Fiedina never swimming theirs in the same competition except at the very beginning of the season, this certainly will make for a thrilling match-up as well.
As usual, comparing scores across different competitions is not ideal (different settings, different judges), but the two tables below give an idea of how tight scores may get, using scores across the world series meets for this top group of soloist:
Technical Solo Scores:
| | | | | |
| --- | --- | --- | --- | --- |
| Competition | Svetlana Kolesnichenko (RUS) | Yukiko Inui (JAP) | Ona Carbonell (ESP) | Marta Fiedina (UKR) |
| French Open | — | 90.5294 | 90.4893 | — |
| Russian Nationals | 92.8144 | — | — | — |
| Japan Open | 94.0252 | 92.0159 | 90.5317 | — |
| Synchro America Open | — | 91.8795 | — | — |
| Canada Open | — | 91.6105 | — | — |
| Spanish Open | — | — | 90.0730 | 89.9790 |
| ASWS Super Final | — | — | 90.8142 | 90.6254 |
Free Solo Scores:
| | | | | |
| --- | --- | --- | --- | --- |
| Competition | Svetlana Romashina (RUS) | Yukiko Inui(JAP) | Ona Carbonell (ESP) | Marta Fiedina (UKR) |
| French Open | — | 91.7667 | — | 91.0000 |
| Hellas Beetles Cup | — | — | — | 92.7000 |
| Japan Open | — | 93.4667 | — | — |
| Synchro America Open | — | 93.7583 | — | — |
| Canada Open | — | 93.1667 | — | — |
| Spanish Open | — | — | — | 91.7000 |
| ASWS Super Final | — | — | — | 93.4667 |
Right near that top group should also figure Linda Cerruti from Italy and Jacqueline Simoneau from Canada. Cerruti actually did move ahead of Ukraine's former soloist Yelyzaveta Yakhno in free solo at the 2018 European Championships with her "Angel" routine, which she has kept this year. However, it might be a tough ordeal to repeat as Fiedina has been getting pretty massive scores all season that clearly should place her ahead, while Cerruti has hovered in the mid-90s to low 91s. The two did match up against each other once at the Hellas Beetles Cup, where Fiedina finished ahead by 2.5333 points.
Cerruti's free solo is one to look for, with a choreography from Gana Maximova filled with intricate details and a lovely musicality in each movement (see video below). In the technical event, she had already introduced a new program in 2018 to music from "The Double Life Of Veronique," but she has not competed it at all this year. The Italians have been extremely secretive all season in general, so only time will tell what's the plan with her tech solo.
[EDIT July 7, 2019: the Italian federation has published that Cerruti will indeed swim a new technical solo choreographed by Gana Maximova to Insomnia by Alexey Arkhipovskiy]
Simoneau has competed extensively this entire season in six world series competitions. She has been swimming a new free and upbeat choreography to Queen's "Somebody to Love," where her contagious smile and impressive eggbeater will automatically make you watch her, and even sing along with her.
She has kept her technical routine from last season using Lorde's "Everybody Wants to Rule the World." She has had a few mishaps with that routine, like counting a penalty for performing the first element facing the wrong direction at the Synchro America Open or getting a zero on the last element in the Super Final, but hopefully all the nerves are out now. Make sure to watch her spins, particularly her combined spin element as she truly has one of the bests out there.
Much like in 2017 and looking at the 2019 scores of both, it should be another tight battle between these two athletes. In Budapest, Simoneau did have the edge in tech while Cerruti came out ahead in free.
We cannot forget about two-time Olympian and veteran Evangelia Platanioti from Greece. We unfortunately did not see much of her this season, as she only competed at the Hellas Beetles Cup. There, she did finish only 0.2953 behind Simoneau in tech, although Simoneau's scores have increased since. She had kept her Armand Amar technical routine from last season, while she showed a new free solo to "Torn" from Nathan Lanier.
Vasiliki Alexandri representing Austria will be back out, and we also have seen little of her this year. She competed at the Russian Nationals and Japan Open in tech, and in free only at the latter, and has showed two new choreographies this season. Her free solo uses music from the movie Frida, and her technical solo is set to "The Storm" by HAVASI.
Much like at the top of the rankings, we can also anticipate a tight battle a bit further down between Eve Planeix (France), Kate Shortman (Great Britain), Vasilina Khandoshka (Belarus) and Anita Alvarez (USA), although Planeix and Alvarez will only swim in the free event.
Shortman and Khandoshka have been neck and neck all year long. The former has shown huge progress this season, which should likely and hopefully qualify her to both solo events this time around, after making it only in free solo in Budapest. While Shortman was within reach of Khandoshka in 2018, she has managed to move ahead all season in the senior rankings. However, the Belarusian took her spot back in the lead a weeks ago at the Jr. European Championships in both solos. Shortman has really grown into her free choreography since last season, while Khandohska has however unveiled a new free choreography to the music of Alice in Wonderland. Both have shown new technical programs this year.
Planeix hasn't swam in solo since the Japan Open, although the French team has competed three more times since. It is likely she's making major changes to her routine, even more so that Shortman finished extremely close at both meets.
Alvarez made her big return to the solo stage at the Spanish Open with a heartfelt performance to Jessie J's speech in "ROSE Confessional," and she sandwiched herself between Shortman and Khandoshka in the rankings. She already had everyone talking after her performance, and with supposedly added difficulty and more repetitions under her belt, this routine should likely qualify to finals and is truly one you do not want to miss.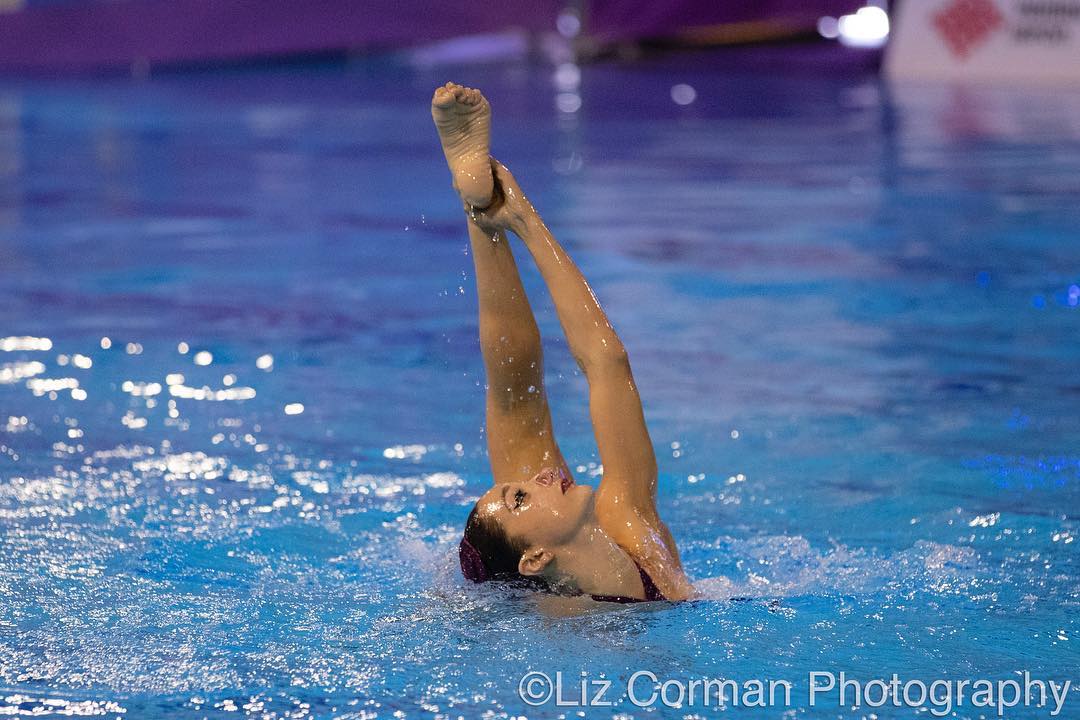 Even though we see it once in a blue moon, we cannot forget about North Korea, if it decided to send any swimmer to South Korea after all. Back in 2017, its soloist Hae Yon Min had qualified to both finals, and the nation also showed a lot of incoming talent at the 2018 Junior World Championships with Kyong Ryong Han, who finished seventh in tech and eighth in free there.
There has however been a lot of uncertainty regarding the participation of North Korea at these championships, and South Korea extended another invitation at the beginning of June asking its northern neighbor to please send athletes. As of this June 13th article, one day after the official deadline, it seemed the organizing committee was still waiting on entries, but it remained flexible with that deadline if North Korea decides to participate in the end.
Switzerland will enter Vivienne Koch in free and Noemi Peschl in tech. Koch has been around for quite some time as the nation's soloist in both junior and senior categories over the last few seasons, and had snuck into the technical solo final in 2017 and in free solo at the 2018 European Championships with the 12th spot. She only competed in the free solo at the 2019 Swiss Nationals, so it's logical to only see her there. Similarly, Peschl only competed in the tech solo at nationals. She was the country's soloist at both the junior European and junior world championships last year. We have however not seen either of them internationally yet in solo this season.
Lara Mechnig will represent Liechtenstein and will be looking to at least repeat her historical 2017 feat by qualifying again into technical solo finals, while also aiming for a spot in the free event. Germany will be represented by Marlene Bojer, who has also competed a lot this season in the world series circuit and placed fourth in both events at the Super Final. With her tremendous progress, Bojer, just like Mechnig and Koch/Peschl, lifted herself amongst this group of swimmers who are on the bubble to make finals, but it might take some help and faltering from some of the athletes listed above to make it into that top 12.
Nevena Dimitrijevic will swim for Serbia in free, after competing in the world series all year, qualifying to the Super Final, and improving  by about two points since the European Championships. Nada Daabousova from Slovakia should also be in this solo field, and we should see some of more of Colombia's Monica Arango and Argentina's Camila Arregui (free) and Trinidad Lopez Brasesco (tech), as all of three of them competed at the Synchro America Open and Canada Open a month ago. Turkey will hopefully send Defne Bakirci and Aruba Kyra Hoevertsz, who both were at the 2017 world championships and just competed in the solo events for the first time this year on the international stage at the Spanish Open.
The home team should be represented by Lee Riyoung once again, who has been the senior soloist since 2017 and competed at the Canada Open in those events. The Czech Republic must have Alzbeta Dufkova, solely because the entire world needs to witness her amazing deckwork and original dive firsthand. She will compete in the duet event either way, which will mark her seventh world championships.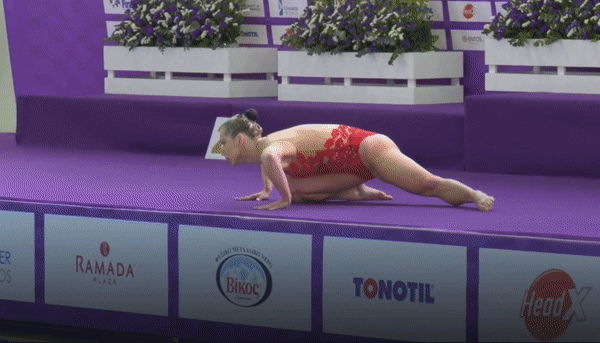 It does not appear that China, Mexico or Israel will have a soloist in Gwangju, but again this will be fully confirmed once the entry list is published. Hungary can certainly be counted out of these events this time around.
Brazil is also a question mark here. The nation had Maria Clara Lobo Countinho as a soloist last season, and Giovana Stephan back in 2017, but neither have swam in solo yet this year. Granted, the Brazilians only appeared at the French Open in early March this year, so a soloist at worlds is not completely out of the question. Kazakhstan is a bit up in the air as well, as the nation is in general not too keen on that event, but we did see Jennifer Russanova at the Russian Nationals earlier this season. The final entry lists will confirm all of this (or not).
Technical solo preliminary start on July 12 at 11:00 am, while finals will be the next day at 7:00 pm. Free solo preliminary are set for July 15 at 11:00 am, and finals on July 17 at 7:00 pm. All times are local.
The full schedule is available here, along with any other information you may need to follow the competition.
Article by Christina Marmet
Cover photo of Marta Fiedina by Liz Corman.