Gearing Up for Tokyo
Russia Status Updates
The IOC approved the new team name for Russian athletes competing at the next two Olympics: "Russian Olympic Committee."
The Russian team flag in Tokyo 2021 and Beijing 2022 will be the ROC symbol — an Olympic flame in the white, blue and red stripes of the national flag above the five Olympic rings.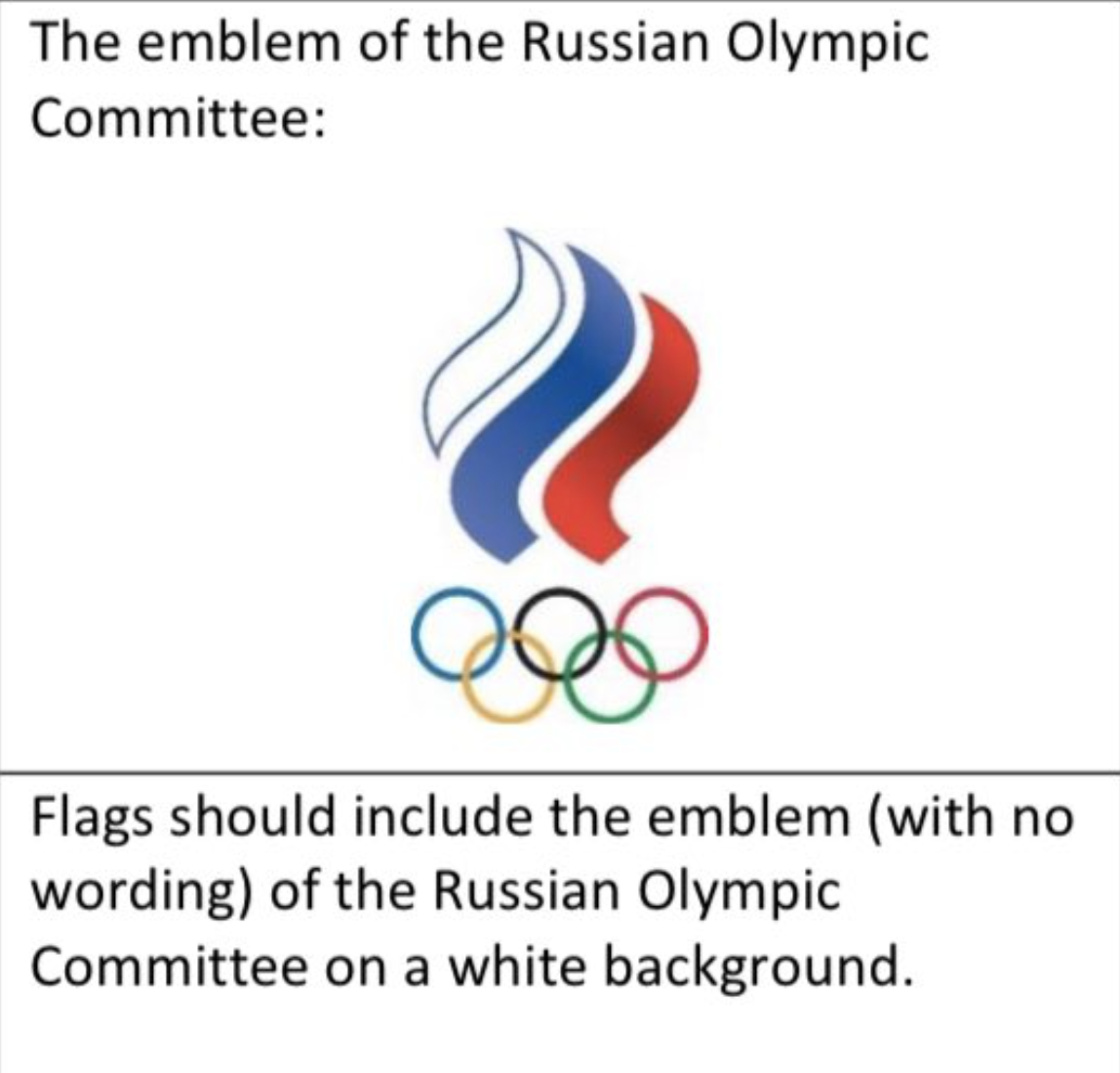 What will play in lieu of the anthem is still undecided. The Court of Arbitration for Sports rejected the proposal to use "Katyusha." Because it's too obviously Russian and doesn't match with the ban's requirements…
Schedule Updates
The European Junior Championships will be held from June 30 to July 4 

in

Malta.
The French federation has postponed its "regular" French Junior National Championships due to a hell of a lot of clubs not being able to properly train. It will hold instead a modified version of the meet like it did 

in

 December, only with swimmers who had already qualified through last year's quotas and/or who appear on the ministerial lists of high-level and Hopes athletes (the list system is explained here, if you're curious). The federation hopes to re-schedule proper nationals 

in

the summer.
The U.S. National Championship has been postponed to April 25-28.
USA Artistic Swimming is also offering two different formats for its Collegiate Nationals: one in person from April 15-17, and one virtual to be broadcasted from April 16-17.
The Canadian National Championship has been moved to a virtual format. The event will now be judged and broadcasted live from June 15 – 20.
In Case You Missed It
The New York Times published a story on emotional abuse in artistic swimming. The Times interviewed more than 50 artistic swimmers from 16 countries.
Simultaneously, new developments surfaced in Canada. Five former athletes are suing the federation and are seeking damages for alleged abuse by national team coaches.
ARTICLE BY CHRISTINA MARMET
If you've enjoyed our coverage, please consider donating to Inside Synchro! Any amount helps us run the site and travel costs to cover meets during the season.