At 20 years old, Byun Jaejun will compete in his first World Championships in a few days, representing South Korea in the mixed duet in Fukuoka. Although he hasn't gotten the chance to fully shine on the international stage quite yet, the Korean artistic swimmer has already been involved in artistic swimming for seven years.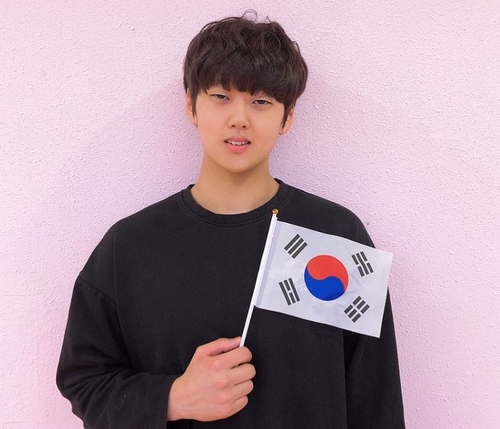 With his mom Lee Juyoung a former Korean artistic swimming national team member and his dad Byun Jinsup one of the most famous singers in the country, he grew up surrounded by music and art, and has developed a keen sensitivity to movement and the creative process. 
Byun competed in two World Series legs in 2018 representing his club. His last outings were at the virtual U.S. World Series and the 2021 Junior and Youth International Open Invitational back in 2021, where he again swam for Star Artistic Club. Now more motivated than ever to show his hard work and progress, he is eager to finally display his passion for the sport to the whole world. 
Inside Synchro: How did you start artistic swimming and made you stick with it?
Byun Jaejun: My mom is a former Korean national team member of synchronized swimming and she's now running a club team called Star Artistic Club. So, I was naturally exposed to the sport since I was little. It was so fascinating to me right from the start as it combined music and choreography in the water. When I was 13 years old, I asked my mom to try it out. I have always loved the artistry of it. I have a good sense of using my body to express and move to the music, and I love creating choreographies. It's really fun for me to help other swimmers come up with their solo choreographies as well as their walk-on or deckworks.
Just the fact that I'm the first male artistic swimmer in the country kept me going. Even though I'm still the only male artistic swimmer in Korea, I feel obligated to stay in it and continue to let people know about the sport. I also have very supportive parents and coach. My coach Jennifer Song tried really hard to motivate me along the way, even though I didn't have much opportunity to compete in and out of country. Now I am very glad I continued.
IS: How was it for you growing up as the first and only male artistic swimmer in Korea?
BJ: It was lonely, to be honest. I wished I could go to the locker room and get changed as I chitchat with my teammates just like the female swimmers do. When I forgot to bring shampoo, I didn't have anyone to borrow it from, so sometimes I'd asked my coach if I could go get some in the women's locker room. But even after all that, I am proud to be the one and only male artistic swimmer in the country. 
IS: In 2018, you competed in two World Series in Canada and then the U.S. These meets were essentially your first international competitions, although you represented your club. How was that experience? 
BJ: I was only 15 at the time, and very grateful to take part of such big competitions. The U.S. Open were very meaningful and a great opportunity. For the first time, I could see other male swimmers too, like Giorgio Minisini. We traded caps and he wore my Korea cap during his training because he had kindly agreed to trade his only cap in that competition with me. I still have his cap with me to this day.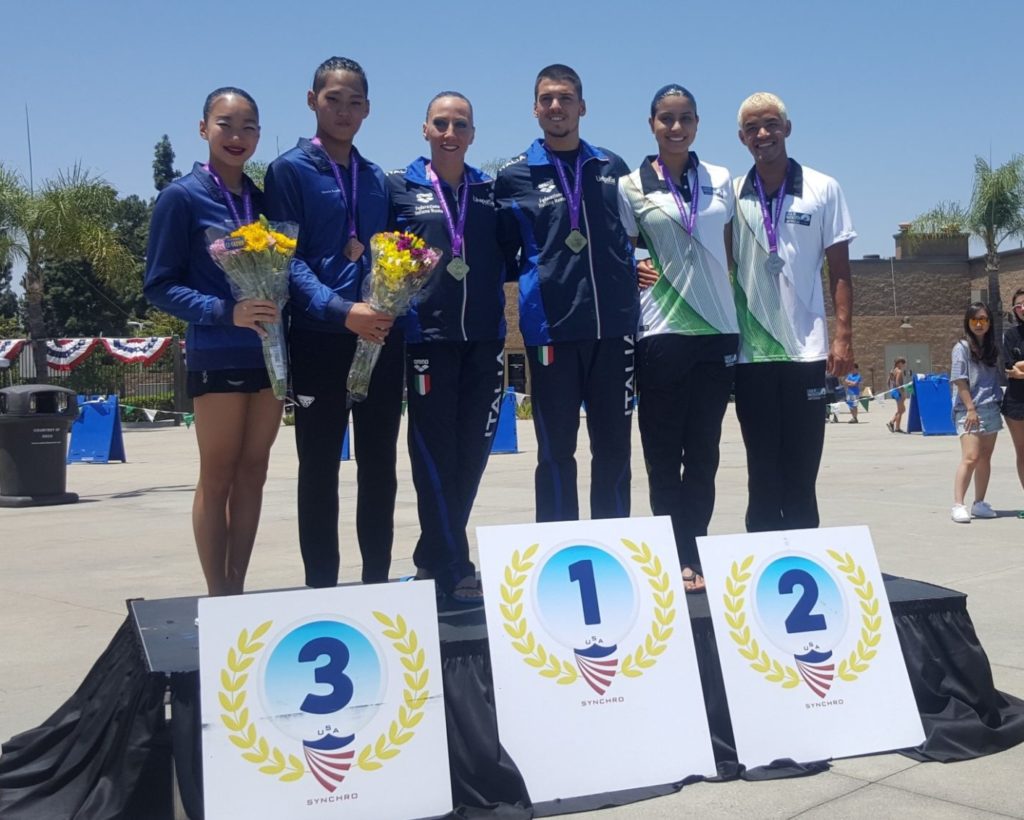 IS: A few weeks ago, the federation called you up to go to Fukuoka for the World Championships. What are some of your goals for this meet?
BJ: Show our routines to the world! I have been preparing and hoping to compete at the World Championships for the past five years. It has been long and lonely, and my sports career was very unpredictable. But I never gave up and held on to my dream. I finally get the opportunity to represent my country this year for the first time! 
I will only be competing in the mixed duet events with my partner Kim Jihye. We have been friends since the first grade in elementary school. We swim to Dracula in the free mixed duet and Tango in the technical mixed duet. I get a great sense of emotions and feelings to express when I hear the music I love. So, I'm very excited for this opportunity and to show my passion for the sport at the World Championships.
IS: What are some of your hopes for the future?
BJ: Once the Fukuoka Worlds are over, I want to refine the mixed duet routines and work on my solos as well for the next World Championships in 2024. Of course, I would like to participate in more international events and gain more experience from competing alongside the other athletes I admire. For the long-term, I'm desperate for my Olympic dream to be happening in 2028.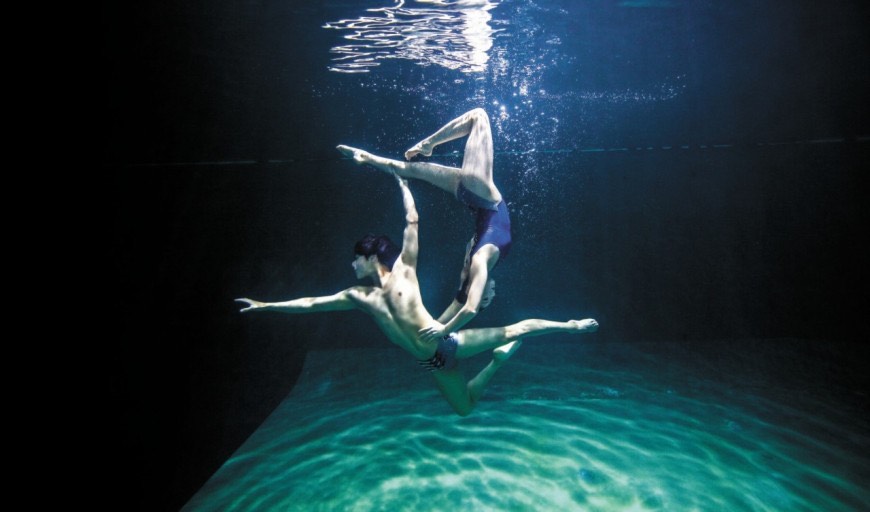 IS: What is a typical day like for you?
BJ: I'm in my second year in Kyunghee University in Seoul, where I study Sport Coaching. I take classes four days a week, and train five days a week. It's either in the morning or afternoon depending on my class schedule. 
IS: Is there anything else you'd like to say to the community?
BJ: Please cheer for the Korean mixed duet at Worlds! 
ARTICLE BY CHRISTINA MARMET
If you've enjoyed our coverage, please consider donating to Inside Synchro! Any amount helps us run the site and travel costs to cover meets during the season.