Hi all! This is a quick note about… me! 
Long story short, I created Inside Synchro in July 2016 because I just could not believe there was no major source of information about the sport yet online. I was already intensely following each competition, knew a lot of what was going on, and simply wanted to give the athletes the coverage they deserved. My goal was and always is to share my passion and knowledge of synchro.
Fast forward almost four years later, and what an adventure it has been already! The website and community have grown tremendously, and I am for ever thankful of the opportunities I've had that I never could have imagined. I covered so many meets in person, including two world and European championships, interviewed many athletes and coaches to share their stories, and showed you so many behind-the-scenes moments of competitions. And now, I've been having so much fun with the Instagram Live videos where you all get to ask your questions and hear from some of your favorite athletes.
But the fact is, I am running this website by myself, on my own time and on my own dime. I have self-funded mostly every single trip I have taken so far to be able to bring you live coverage and exclusive content, just like I did last year at the French Open, Spanish Open and the FINA World Championships. I always try to find the cheapest options for flying, accommodations (usually Airbnbs or staying with friends), and food, but it still all has a cost and I sadly don't make a living off of Inside Synchro. 
I do get a little bit of money through the ads on the website (please turn your ad-blocker off!), and that comes mostly during season through competition coverage when I get the most traffic. But as you can guess, 2020 is going to be a little light on that front. Nonetheless, ads have never been enough to fully fund a trip to a major competition, and they barely cover the fees of hosting and running the site.
I don't believe in putting all of my content behind a paywall as our sport only gets so little coverage and media attention. I am well aware the situation is difficult for a lot of people at the moment, but if you check out the site regularly and appreciate my work, I'd love it if you could consider a small donation.
I have big plans for the future. First of all, I'd like to move Inside Synchro to a better web hosting server which will in turn give me more freedom to grow and continue adding more content and interactive features. As for travels, I would have attended the Olympic Qualification Tournament in Tokyo this year, and I cross my fingers this still can happen next year. Moreover, the 2021 (for now) FINA World Championships are also held in Japan, and worlds are always my favorite meets to cover as we get to see every nation!
Unfortunately, Japan is not a cheap country, and potentially traveling there twice in one year will come with higher expenses than before. I would love to be there for both and provide you with the same coverage, if not better, than I have in the past for those competitions.
Depending on funding and availability, I'd also like to potentially attend other meets, or arrange travels to different countries to show you guys a glimpse into the daily lives of elite artistic swimmers like I did with the Spanish and French national teams in 2019 and 2018 respectively.
Furthermore and when life somewhat returns to normal and we have a better idea of what the competitive season looks like, I will launch a Patreon page with different levels of memberships of monthly subscriptions. Patreon is a crowdfunding platform which provides creators a way to get paid for creating the things they are already creating. And when you become a patron, you get join your favorite creator's community and pay them for making the stuff you love!
The different membership tiers will include exclusive content directly from the competitions I'll attend, recap video commentaries featuring myself and potentially other guests whenever feasible, fun contests and raffle prizes, or simply the possibility to request a topic or anything you'd like me to write about! And of course, you will have my undying gratitude and the good feeling that you are making this all possible. But as I said, that is all for later when times are smoother and competitions are back.
In the meantime, if you love the content Inside Synchro provides and would like to help cover the current and future costs, please consider a small donation or setting up a recurring monthly donation. This would help me pay the bills of running and improving the website, as well as help me budget for future travel expenses for more in-person coverage, interviews, and behind-the-scenes features!
I know times are tough during this odd period in our history, so I understand if the only thing you can do right now is turn your ad-blocker off, which already will help a ton! (Or if you know any sponsors, please contact me!). Whatever you can do to continue supporting my little venture, my chlorinated, gelatined heart will be forever grateful!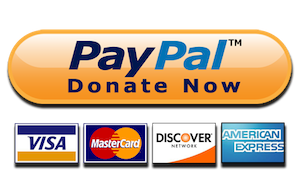 Thank you so much, and I'm excited for what the future holds for me and Inside Synchro. 
Christina Marmet